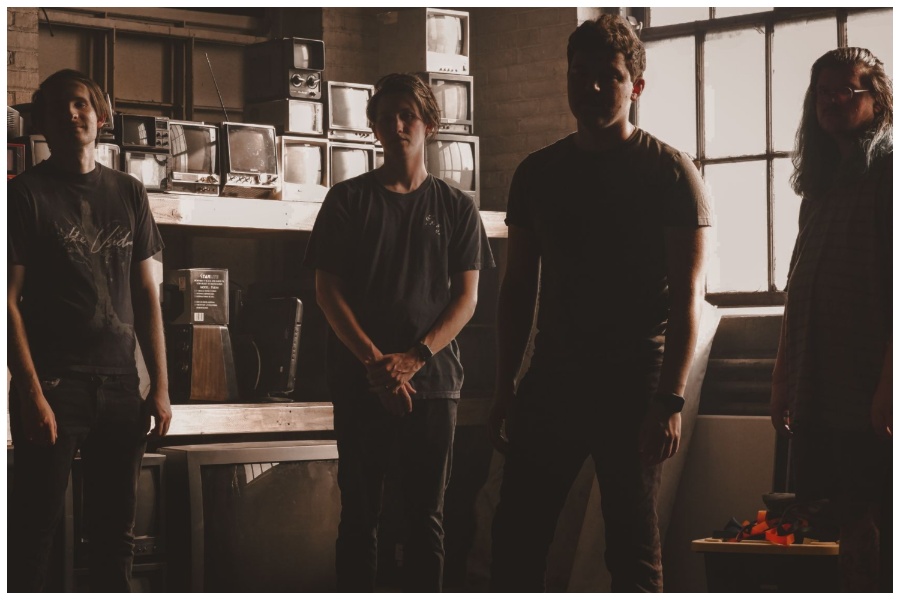 Cleveland, OH's Rusted Hearts have made a triumphant return with their latest effort, "Keep It Clean (Cut It Off)." Their new single serves as a captivating preview of what's to come on their highly anticipated forthcoming album, Broken Pieces That Once Fit Together, set to release in August.
With "Keep It Clean (Cut It Off)," Rusted Hearts once again showcases their ability to deliver an impactful musical experience. The track serves as a powerful anthem urging listeners to take control of their lives by severing ties with toxic relationships and situations. Drawing from personal observations and experiences, the band skillfully captures the universal struggle of letting go of the familiar and embracing personal growth and liberation.
Rusted Hearts' lead vocalist, Pat Farmer, exclusively shares with idobi ahead of the official music video and track release tomorrow, that "Keep It Clean (Cut It Off)" emphasizes the importance of putting yourself first and letting go of people who don't serve your life in a positive way. Drawing from personal experiences, the lyrics symbolize the ability to objectively assess whether something is detrimental and how to take the necessary steps to remove it from your life.
Check out "Keep It Clean (Cut It Off)" exclusively on idobi now.
What was the inspiration behind the track "Keep It Clean (Cut It Off)?"
It's really just about cutting off toxic relationships, situations, or any of it. I see a lot of my friends and myself included doing these things that torture ourselves just because we think it's normal when it isn't. This track really just symbolizes being able to look at something objectively and figure out if it's hurting you, and if it is to cut it out of your life.
What artists do Rusted Hearts usually find inspiration from? To further jump off of that, who were you specifically listening to while writing and recording your new album Broken Pieces That Once Fit Together?
So so so much Armor For Sleep. What To Do When You Are Dead is a super influential album for me. I've always really enjoyed things that felt like a concept or a story so I'd say the biggest inspiration was Armor For Sleep, but also included My Chemical Romance, and The Used who without both of them I don't even think I would be here.
Were there any hurdles that you and the group had to overcome while writing Broken Pieces That Once Fit Together or "Keep It Clean (Cut It Off)?"
As far as the album goes the biggest hurdle was genuinely ourselves, and falling into songwriting or lyric-writing routines. We found it was super important to try and push what the band sounded like, as before we were essentially writing more pop-punk-influenced music, but we wanted to transition into something that we felt had a bit more edge and honestly felt a bit more like what we listen to in our day-to-day lives. Broken Pieces I think is a really exciting direction that all of us love and are looking forward to sharing with everyone.
The album delves into cutting out toxicity from your life, whether it's in relationships, a bad job, friendships, etc. Were there any topics or past situations that were off-limits while you conceptualized the album?
The biggest thing for me is that it really had to matter. It had to be extremely real to me and had to be things I have to get off my chest or get out of my mind. It had to feel absolutely 100% genuine and real to me otherwise it wouldn't work.
Is there anything additional you want to share with fans about the new single or your forthcoming album?
We will be touring the Midwest after the album comes out so we will see everyone very soon.