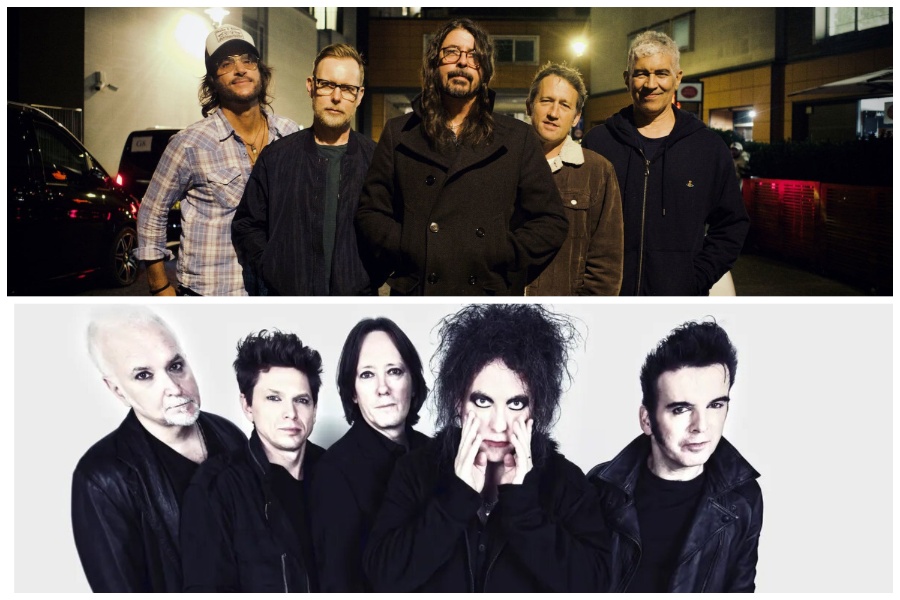 Riot Fest, one of the most eagerly-awaited music festivals of the year, has just announced its mind-blowing 3-day lineup for 2023. This year's headliners are none other than the legendary Foo Fighters, The Cure, The Postal Service/Death Cab For Cutie, Queens Of The Stone Age, Turnstile, and The Mars Volta.
But the excitement doesn't end there. Riot Fest has managed to assemble an incredible array of talent to round out the lineup. Head Automatica, Tegan and Sara, 100 gecs, The Gaslight Anthem, Say Anything, AFI, and many other fan favorites will grace the stage. The full list of artists promises an unforgettable experience for all music lovers.
In addition to the return of carnival rides and the immensely popular wedding chapel from 2022, Riot Fest 2023 will also feature Logan Arcade, where festival-goers can enjoy free vintage arcade games hosted by Riot Pop!!. The festival will take place Sept. 15-17 and will continue to be hosted at Douglass Park.
Tickets for Riot Fest are currently on sale and can be purchased here. Mark your calendars, grab your tickets, and get ready to be blown away by Riot Fest 2023.
Friday, Sept. 15
Foo Fighters, Turnstile
Saturday, Sept. 16
The Postal Service/Death Cab for Cutie, Queens of the Stone Age
Sunday, Sept. 17
The Cure, The Mars Volta
Performance Date To Be Announced:
070 Shake, 100 gecs, AFI, Ani DiFranco, Balance and Composure, Bayside, Bearings, Black Angels, Bowling for Soup, Braid, Caroline Rose, Cassyette, CK Vassi, Code Orange, Corey Feldman, Cults, Death Grips, Drain, Earth Crisis, Empire State Bastard, Enola Gay, Enter Shikari, Eshu Tune/Hannibal Buress, Fade 'Em All, Fake Names, FEA, Finch, Fleshwater, Flogging Molly, Frank Turner & The Sleeping Souls, Free Throw, Godspeed You! Black Emperor, Gorilla Biscuits, H2O, Hawthorne Heights, Head Automatica, High Vis, Hotline TNT, Insane Clown Posse, Jehnny Beth, Just Friends, Just Mustard, Kim Gordon, L.S. Dunes, Microwave, Mr. Bungle, Nothing, nothing,nowhere., Olivia Jean, Origami Angel, Parliament Funkadelic ft. George Clinton, Pennywise, Pinkshift, Plosivs, Pool Kids, PUP, Quasi, Quicksand, Ride, Rival Schools, Say Anything, Screaming Females, Silverstein, Sleep Token, Sludgeworth, Snapcase, Spitalfield, Steve Ignorant Band/Crass, Tegan and Sara, The Aquadolls, The Bobby Lees, The Breeders, The Bronx, The Dresden Dolls, The Exploited, The Gaslight Anthem, The Interrupters, The Used, The Wrecks, Thursday, Total Chaos, Viagra Boys, Warpaint, White Reaper, Yard Act, Young Culture