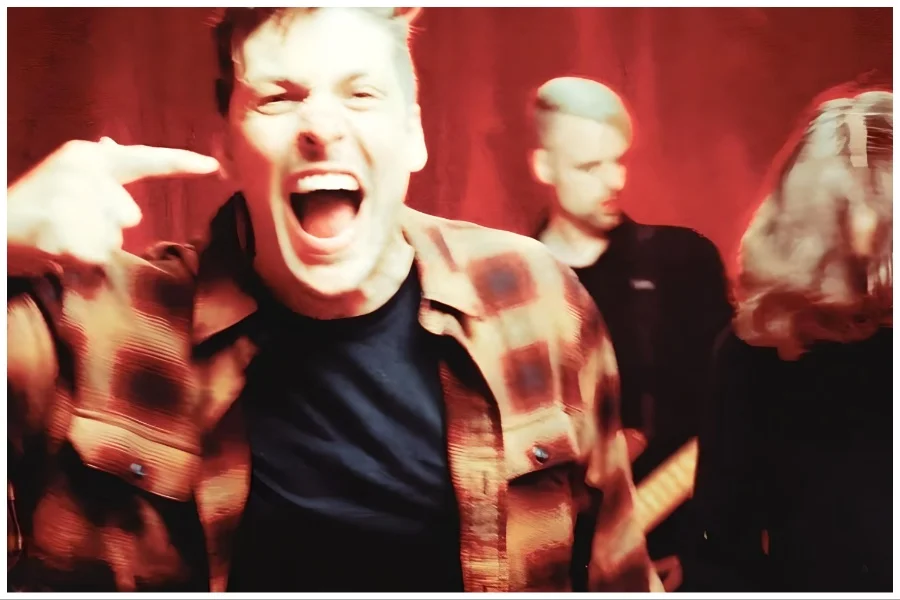 Hot on the heels of their electrifying album There's Nothing Worse Than Too Late earlier this year, Real Friends are keeping the momentum alive with the official release of their latest single, "When You Were Here." Setting the stage for this much-anticipated release, the band has been treating fans to the track during their ongoing tour, with a recent performance in Lakewood, OH, just last week.
"When You Were Here" unfolds as a gripping anthem, encapsulating the essence of Real Friends' distinctive emotional landscape in just under three minutes. This soul-stirring masterpiece, laden with feelings of longing and loneliness, embarks on a musical journey that delicately tugs at your heartstrings. The band's signature sound is expertly manifested through melancholic lyrics, such as "The self pity I'm caught in is like a broken cassette/Wrinkled tape of regret/Yeah, we were both too selfish to change/I can't get over this cause you're already over this." These words serve as a lyrical mirror, reflecting the raw and relatable sentiments of heartache and self-reflection. Check out "When You Were Here" below.
Real Friends is currently on a co-headlining tour with fellow Chicagoans Knuckle Puck with One Step Closer and Arm's Length acting as support. You can check out the remainder of their touring route through December 15 below and grab tickets to see this smorgasbord of pop-punk greatness here.
Tour Dates:
Nov. 17—Denver, CO @ Summit
Nov. 19—Boise, ID @ Knitting Factory Boise
Nov. 20—Spokane, WA @ Knitting Factory Spokane
Nov. 21—Vancouver, BC @ Rickshaw
Nov. 24—Sacramento, CA @ Goldfield Roseville
Nov. 25—Riverside, CA @ Riversice Municapal
Nov. 26—Los Angeles, CA @ Regent
Nov. 27—Tuscon, AZ @ Rialto
Nov. 29—Dallas, TX @ Studio
Nov. 30—Houston, TX @ White Oak
Dec. 2—West Palm Beach, FL @ Revolution
Dec. 3—Orlando, FL @ Level 13
Dec. 4—Atlanta, GA @ Masquerade
Dec. 5—Raleigh, NC @ Lincoln
Dec. 7—Baltimore, MD @ Soundstage
Dec. 8—Philadelphia, PA @ TLA
Dec. 9—New York, NY @ Irving Plaza
Dec. 10—Boston, MA @ BNL
Dec. 12—Harrisburg, PA @ HMAC
Dec. 13—Toronto, ON @ Opera
Dec. 14—Pittsburgh, PA @ Mr Smalls
Dec. 15—Buffalo, NY @ Town Ballroom