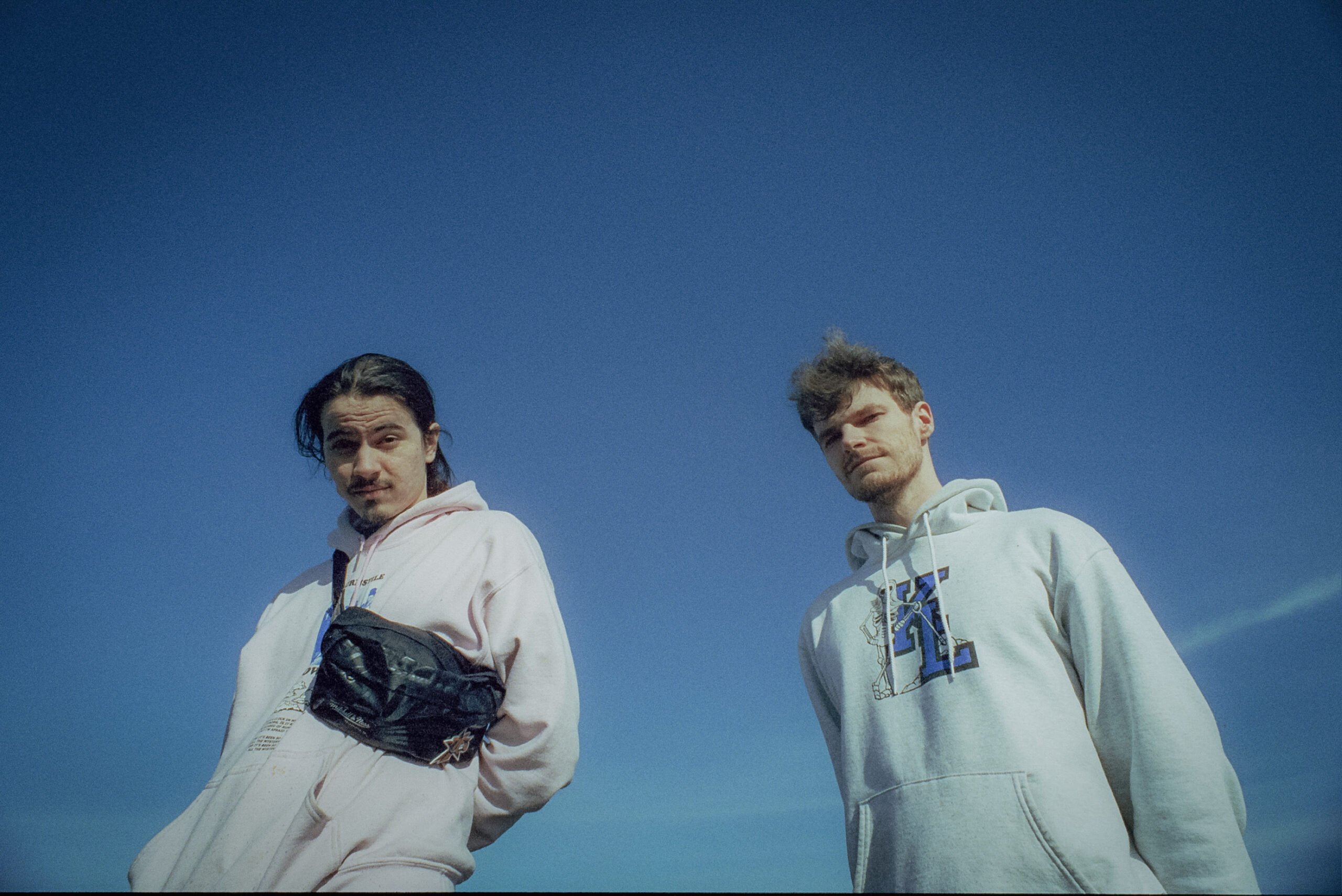 Origami Angel, the dynamic pop-punk/emo fusion duo hailing from the suburbs of Washington, DC, has dropped their captivating new single, "My PG County Summer." Their eagerly anticipated track will appear on their forthcoming mixtape The Brightest Days which will arrive on June 16.
Clocking in at just over three minutes, "My PG County Summer" wastes no time in immersing listeners in its nostalgic and introspective atmosphere. The song's opening riff instantly draws you in with its catchy hooks and vibrant melodies. The guitar interplay between the band's members, Ryland Heagy and Pat Doherty, is nothing short of mesmerizing, weaving a tapestry of intricate patterns and harmonies throughout the song.
Musically, "My PG County Summer" showcases Origami Angel's growth and maturity as songwriters. The track seamlessly transitions between catchy pop-punk-infused verses and explosive, anthemic choruses, highlighting the band's ability to craft dynamic and captivating compositions. The tight rhythm section, comprised of punchy drumming and solid bass lines, provides a foundation for the intricate guitar melodies to shine.
Lyrically, the song explores themes of youth, memory, and the bittersweet passage of time. Origami Angel's poignant storytelling shines through as they reflect on their experiences growing up in a suburban area just outside of DC. The lyrics evoke a sense of longing and wistfulness, capturing the essence of summers spent with friends and the fleeting nature of those cherished moments.
Check out "My PG County Summer" below.
Origami Angel is currently on tour with Pinkshift and Sweet Pill which is scheduled to conclude on May 20 in Baltimore, MD. You can buy tickets to their remaining show here and preorder their forthcoming mixtape The Brightest Days here.
Tour Dates:
May 17—Charlotte, NC @ Amos Southend
May 19—Virginia Beach, VA @ The Bunker
May 20—Baltimore, MD @ Soundstage