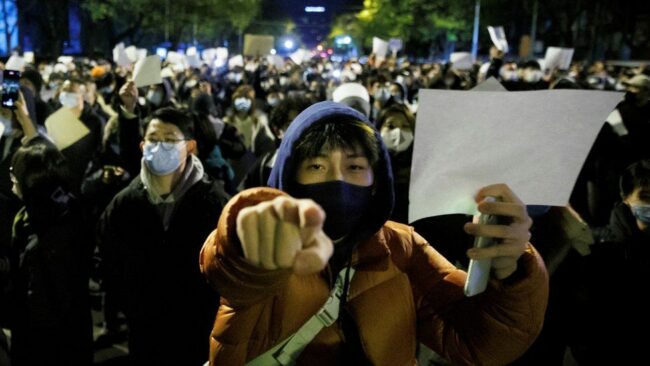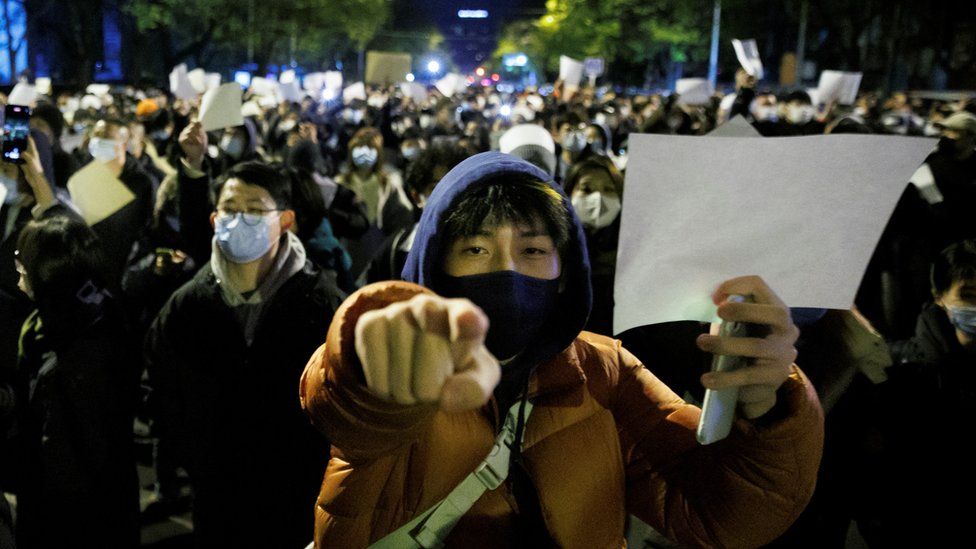 Today we talk about U.S. Senators going after Ticketmaster, Matty Healy's latest fan interaction, and people in China protesting COVID restrictions.
—
Ticketmaster vs. U.S. Senators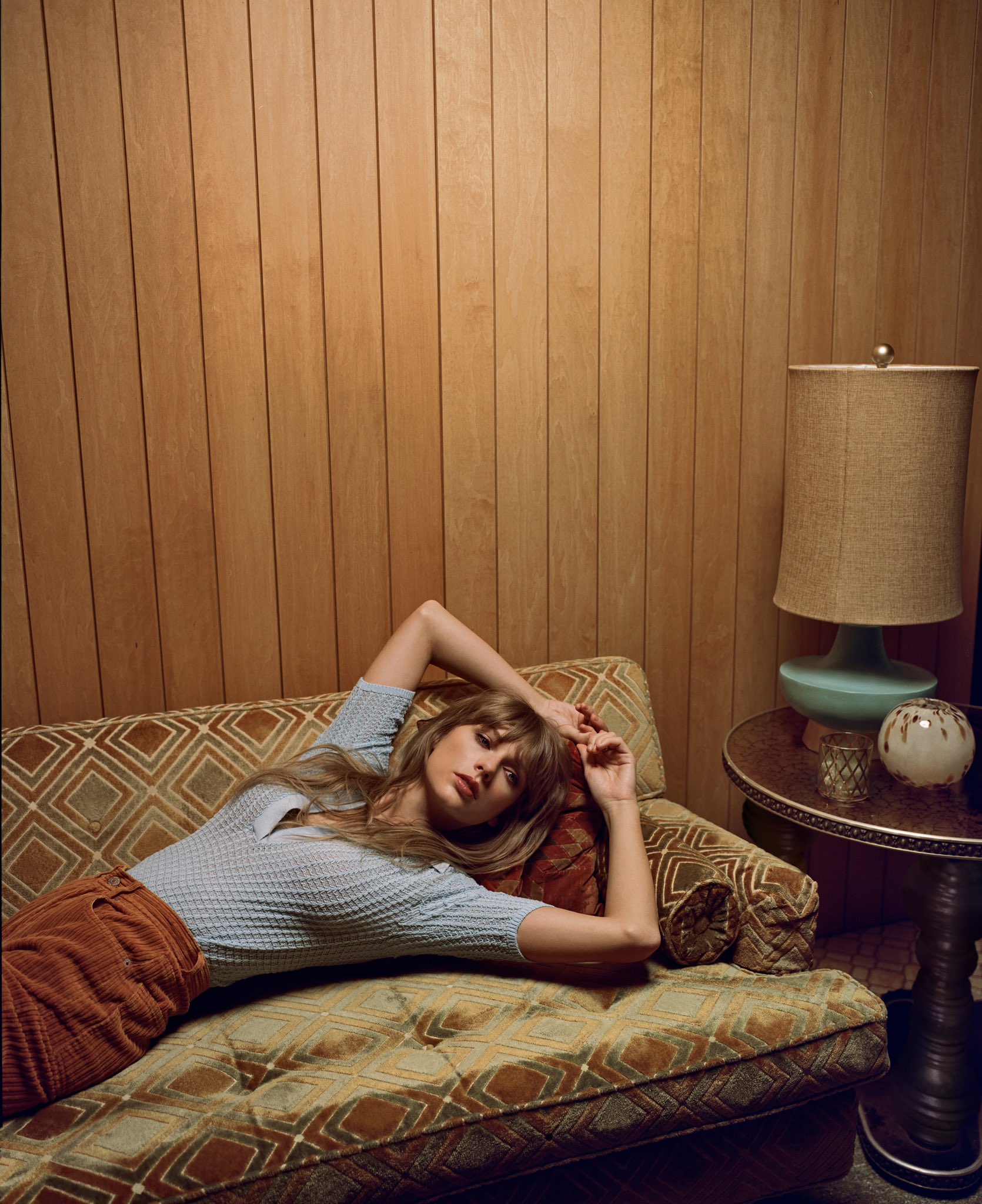 The debacle over getting Taylor Swift tickets through Ticketmaster has gained the attention of U.S. Senators. The ticket selling site basically has a monopoly of concert tickets and Senators Amy Klobuchar and Mike Lee have formed a subcommittee to challenge that. Not having any true competitors has allowed the site to make insane fees and gives them the freedom to let their bots roam free, without any repercussions. They blame the Taylor Swift chaos on not knowing how big the demand would be. Even though they know how many presale codes they released.
In a statement Klobuchar said, "The high fees, site disruptions and cancellations that customers experienced shows how Ticketmaster's dominant market position means the company does not face any pressure to continually innovate and improve. That's why we will hold a hearing on how consolidation in the live entertainment and ticketing industry harms customers and artists alike. When there is no competition to incentivize better services and fair prices, we all suffer the consequences."
Lee added, "American consumers deserve the benefit of competition in every market, from grocery chains to concert venues. I look forward to exercising our Subcommittee's oversight authority to ensure that anticompetitive mergers and exclusionary conduct are not crippling an entertainment industry already struggling to recover from pandemic lockdowns."
There will be a hearing to proceed with the investigation. However, dates and details have not been released yet.
—
Matty Healy Gives a Fan a Smooch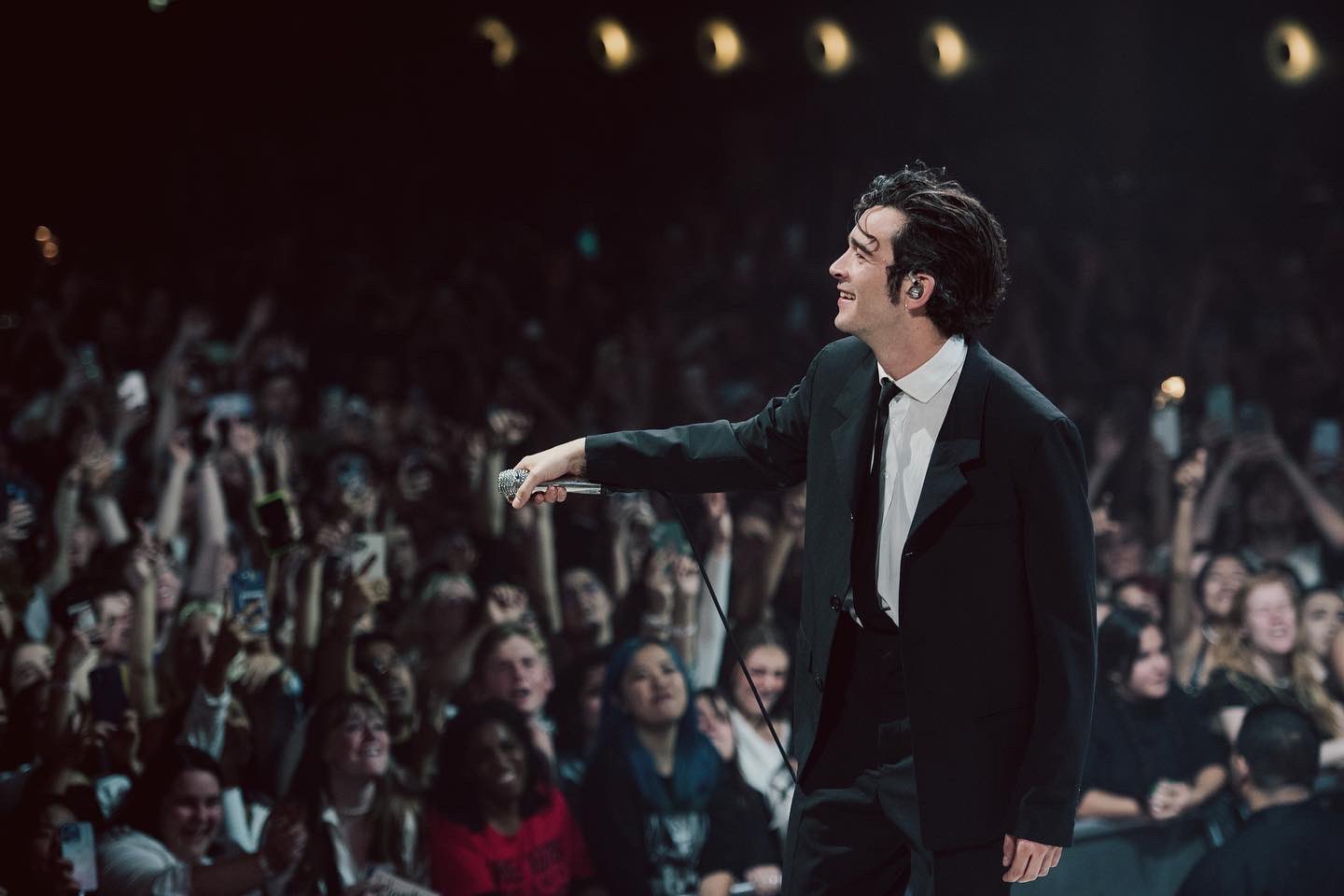 In today's edition of "What is Matty Healy Doing on Stage Now?," the frontman for The 1975 is out here kissing people. He seemed to follow a loose tradition of his to bring up a fan during "Robbers" to doing a little making out. At their Las Vegas show, he brought up a fan who had a sign that said, "So we making out?" This came after he had said earlier in the show that he couldn't play a song the crowd was requesting and he could only make out with them. She later took to Twitter to clarify that he got her permission before kissing her and that she is 24.
Healy is always a wild card when performing. While on The 1975's current tour he has also taken a big ol' bit of raw meat for no apparent reason. It seems like you truly don't know what you're going to get at a The 1975 show and we love it.
—
—
Chinese Citizens Protesting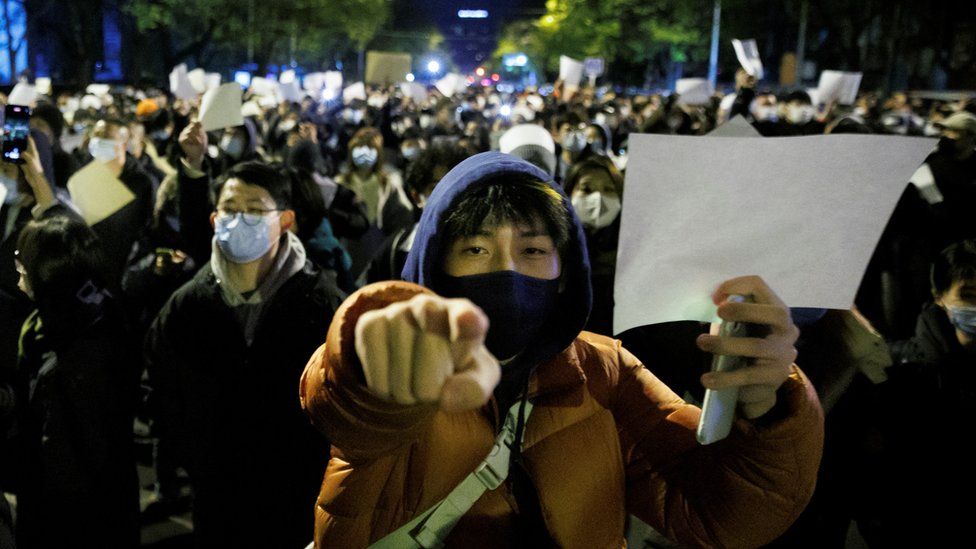 People in China are protesting the strict COVID-19 restrictions still in place after 10 people died in a fire. According to Buzzfeed, a power strip caught fire in a high rise apartment building in Ürümqi, Xinjiang. It caused a deadly fire and because of the restrictions, the doors to the building were allegedly locked from the outside. Citizens were trapped and it cost them their lives. The people in this building in particular had allegedly been on lockdown for at least 100 days.
Videos have emerged of people protesting after the tragedy. Ürümqi Mayor Memtimin Qadir has apologized but the fire department that responded does not relate the event to the government's COVID restrictions. Rather, they claim it was due to the people's inability to save themselves and the small streets that delayed their trip. There is also an uproar over the fire department taking three hours to respond to the fire.
While families mourn, we send our love to those hurting.