[Bottom Left Clockwise: Photo by Beth Savaro, Photo via beabadoobee Twitter, Photo via All Time Low Twitter, Photo via WarnerMedia]
Today we have new beabadoobe, State Champ's new music video, Issa Rae's deal with WarnerMedia and All Time Low's new song.



beabadoobee Drops "Last Day On Earth"
beabadoobee's new song "Last Day On Earth" is like the soundtrack to a 90s dream. Co-written and produced by Matty and George of The 1975. This new track marks the start of beabadoobee's new era and is the first song off her forthcoming EP. 


State Champs Release "10AM" Video
It's okay if you missed the premiere of State Champ's new music video for their song "10 AM" because we've got it for you right here. 


Issa Rae Signs Five Year Deal with WarnerMedia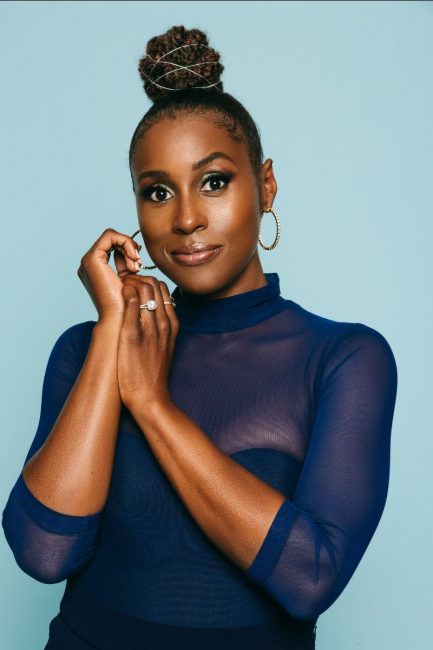 It's official, WarnerMedia has extended their relationship with Issa Rae and have signed a five-year deal with the Emmy®-nominated creator, executive producer and star of HBO's Emmy®-winning Insecure. The WarnerMedia deal is exclusive for all forms of television and includes HBO, HBO Max, and Warner Bros. Television; along with a first-look for features with Warner Bros. Pictures Group, New Line, and HBO Max. All projects will be developed with Rae's media company HOORAE.

"HBO has been supportive of my work since the very first general meeting I had with Casey in 2012," said Rae.  "I'm thrilled to not only spread my creative wings with the network that makes all of my favorite series, but also to produce culturally resonant stories with new voices that incite exciting conversations via HOORAE's expanded relationship with all WarnerMedia platforms."
A few properties are already in the works, including a fifth season of HBO's Insecure, a second season of A Black Lady Sketch Show, premiering on April 23, and the HBO Originals The Vanishing Half, Nice White Parents, a documentary series called Seen and Heard, and a Max Original comedy titled Rap Sh*t. HOORAE is also developing an HBO Max scripted series with Mark Phillips. 
Looks like we're gonna be glued to our screens if Issa Rae and WarnerMedia keep pumping out good content.


All Time Low's "Once In A Lifetime" Is Out!
If you didn't pre-save the song before its release (that's okay we won't tell anyone). You can add All Time Low's latest "Once In A Lifetime" to your playlist right now! Stream it here.