[Bottom Right Clockwise: Photo via All Time Low Twitter, Photo via Cherokee County Sheriff's Office Site, Photo via Warner Records]
Today we have a statement from Cherokee County Sheriff Frank Reynolds defending Captain Jay Baker, All Time Low announces a new single, and Green Day has a special vinyl out to celebrate Insomniac.


Cherokee County Sheriff Defends Captain After Disastrous Press Conference
Here we go again. After a press conference held by Atlanta police regarding the spa shootings that killed eight people, Cherokee County Sheriff Frank Reynolds has released a statement defending Captain Baker's insensitive comments about the suspect having "a bad day". He writes, "In as much as his words were taken or construed as insensitive or inappropriate, they were not intended to disrespect any of the victims, the gravity of this tragedy, or express empathy or sympathy for the suspect." Just because your intentions were not to harm or offend does not mean you didn't cause harm. Apologize and do better, we're done with excuses that elevate a killer's comfort over BIPOC lives. Do better or we'll vote better…
Reynolds continued by saying, "Captain Baker had a difficult task before him, and this was one of the hardest in his twenty-eight years in law enforcement." He adds, "I have known and served with Captain Baker for many years. His personal ties to the Asian community and his unwavering support and commitment to the citizens of Cherokee County are well known to many." If you have such close ties with the Asian community you should know what to say in this sensitive and tragic situation without being insensitive, no?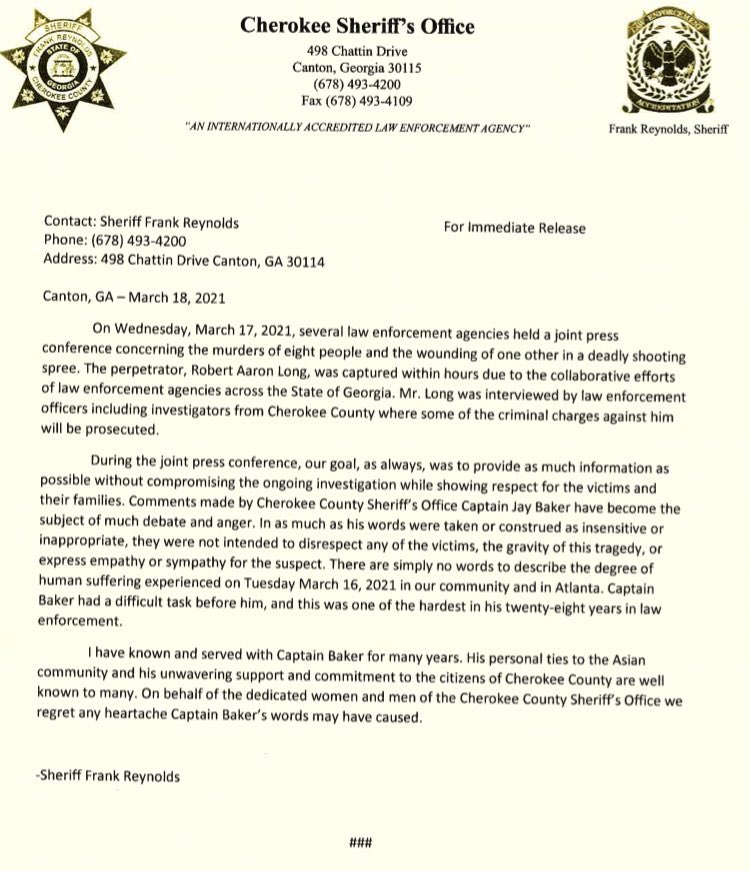 On top of this, an anti-Asian Facebook post from Captain Jay Baker surfaced where he was promoting racist and xenophobic graphic tees that read: "COVID-19 imported virus from CHY-NA." But sure, none of his comments were meant to be "insensitive", "inappropriate", or "disrespectful" right? The truth is he didn't think the lives of eight people mattered because of his racism and that came out in his comments.
Hey Captain Jay Baker with Cherokee Country Sheriff's Office… this you? pic.twitter.com/1pTlwSlYZQ

— Rich Phelps (@RichPhelps) March 17, 2021
If you want to stop your brain from hurting after reading all this idiocy, watch a real discussion about anti-Asian racism: Daniel Dae Kim schools lawmakers during a Congressional hearing here.


All Time Low Announce New Single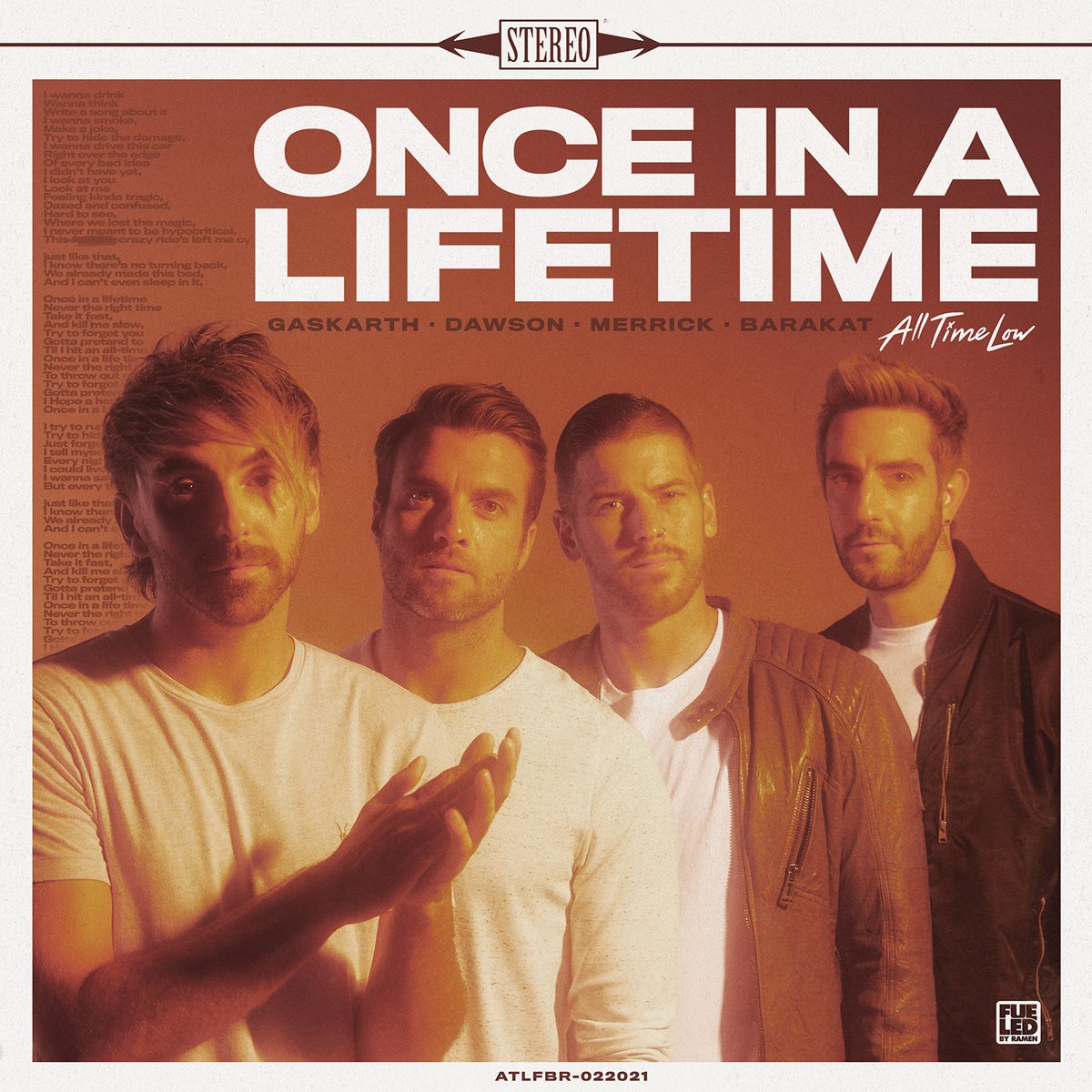 After one hell of a hunt that involved cryptic clues and mysterious voicemails, All Time Low has officially announced their new single "Once In A Lifetime" will be out March 24. You can pre-save the single right here!


Green Day Releases Special-Edition Vinyl for Insomniac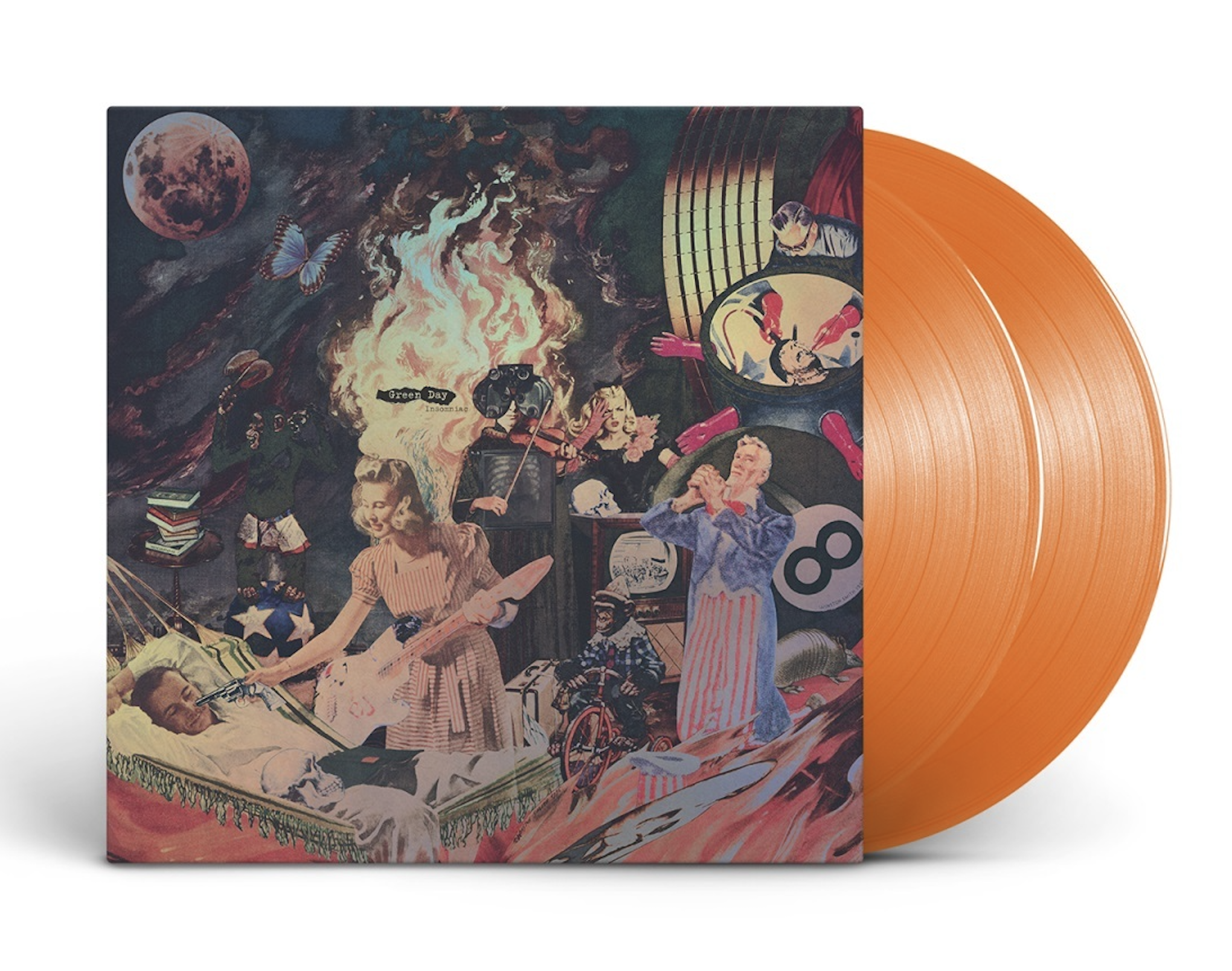 In celebration of the 25th anniversary of the album Insomniac, Green Day has released a special edition vinyl. The translucent orange double LP will feature eight new live tracks. You can reminisce on memories by streaming the record or order this limited edition vinyl here.