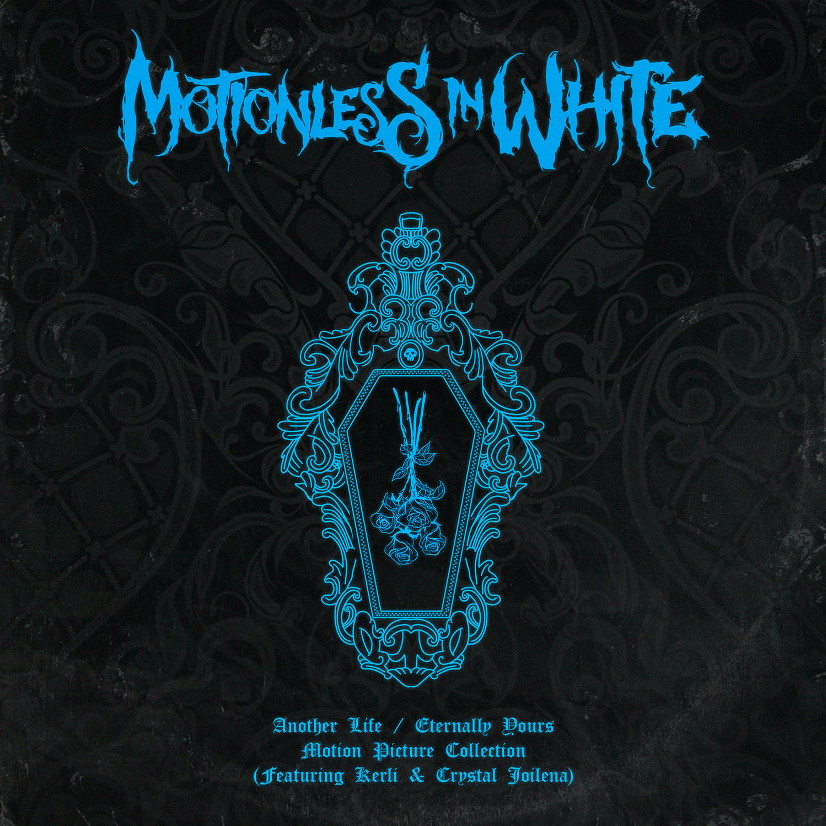 Ready for some unexpected-but-crazy-exciting news? We've got you covered: Motionless in White has gone above and beyond in making the most of the world's current bleak state. They've reinvented two of their most popular songs, "Another Life" and "Eternally Yours" for their newly released EP Another Life / Eternally Yours: Motion Picture Collection.
But wait, there's more! Both songs have two different versions on the EP. "Another Life" features Kerli and "Eternally Yours" features Crystal Joilena, packing a new punch to already powerful songs.
Beyond that, they've also created instrumentals for the songs that will give you chills. It's the sort of thing you don't realize you need until you've heard it. Suddenly it's three hours later and you've had the same two songs on repeat.
Chris Motionless posted on his Instagram about the EP stating: "Thank you to everyone who has listened to, supported, and shared these songs today. I poured everything I have left into them, and to as always, see my vulnerability met with open arms is something I can't articulate how much I appreciate. I wrote these 2 songs for someone. For the only person to have ever truly seen me beyond my flesh and blood, and beyond the disguise. These songs are love letters".
Sometimes the things we love can make us fall in love all over again. You know that we'll be listening to Another Life / Eternally Yours: Motion Picture Collection all week and we suspect you'll be doing the same. Stream the EP right here.