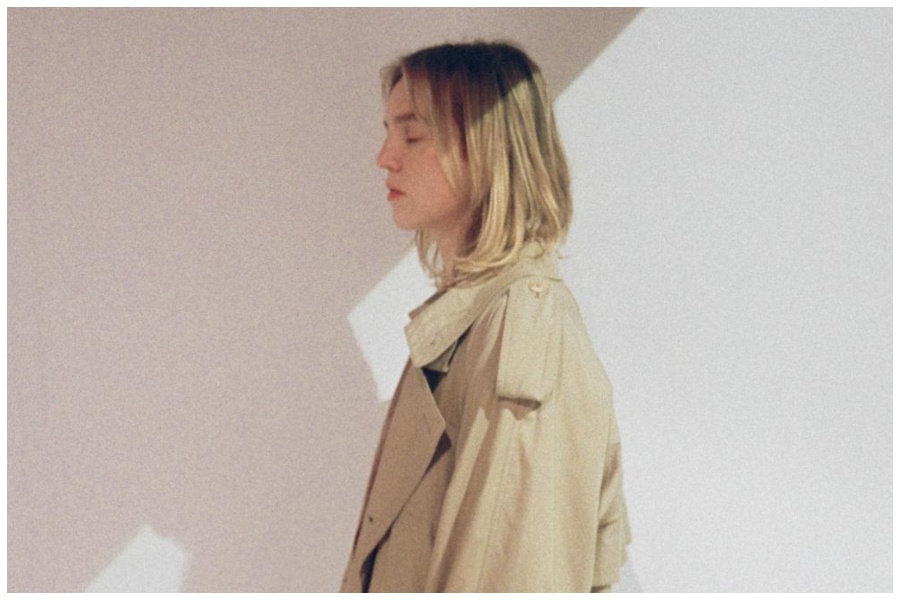 Amber Bain's brainchild, The Japanese House, has unveiled the shimmering and captivating single "Sunshine Baby," featuring guest vocals from The 1975's Matty Healy. The track previews The Japanese House's forthcoming full-length album, titled In The End It Always Does, scheduled for release on June 30 through Dirty Hit.
Accompanying the release is an enchanting live video directed by Sheila Johansson. "Sunshine Baby" immerses listeners in a hazy, dream-like soundscape, adorned with lush instrumentation and expertly crafted synths. Bain's ethereal vocals glide effortlessly across the music, intertwining seamlessly with Healy's wistful vocal performance. Together, they create a cascade of mesmerizing melodies against a backdrop of melancholic strings, transcendent guitar lines, and steady percussion, further amplifying the dreamy and atmospheric ambiance.
Bain shares the inspiration behind the song, explaining that "Sunshine Baby" is a nickname for her dog, and it reflects moments spent with her ex on the beach, embodying a sense of carefree joy. "My ex and I always used to lay on the beach together being sunshine babies," Bain shares. "The chorus is kind of a submission to the end of our relationship, but singing it in a positive light. There's a transience in every part of a relationship and in the circle of everything it comes back around."
"Sunshine Baby" is a testament to The Japanese House's ability to craft ethereal and emotionally resonant music. The combination of Bain and Healy's vocals, along with the intricate instrumentation, creates a captivating sonic experience. With its introspective lyrics and captivating melodies, the single will leave listeners eagerly anticipating the release of In The End It Always Does. Immerse yourself in the enchanting sounds of "Sunshine Baby" below.
The Japanese House's new album In The End It Always Does is available to preorder here. Check out the full tracklist of Bain's forthcoming release below.
In the End It Always Does Tracklisting:
Spot Dog
Touching Yourself
Sad to Breathe
Over There
Morning Pages
Boyhood
Indexical reminder of a morning well spent
Friends
Sunshine Baby
Baby goes again
You always get what you want
One for sorrow, two for Joni Jones