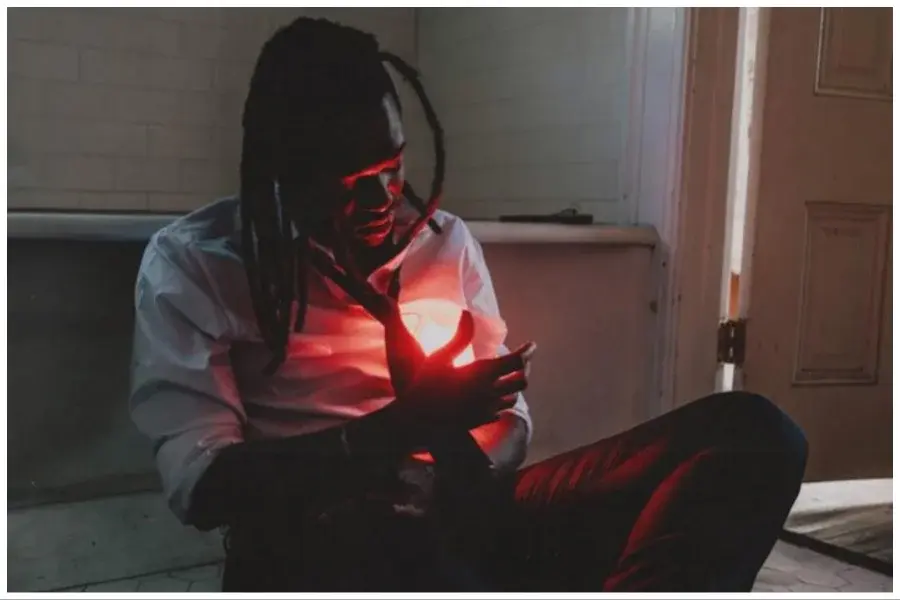 The energetic vocalist of Magnolia Park, Joshua Roberts, has announced his debut solo EP Good For You. It comes out on December 15 courtesy of Epitaph. His latest single, "Darkness" gives us a taste of what to expect from the upcoming release. 
Embarking on an exciting musical path, Roberts' newest venture experiments with alternative R&B. The seamless transition from vibrant pop-punk to this new sound showcases the versatility of his voice and craft. Keeping it in the Mag Park family, he produced and wrote the single with Vince Ernst.
Roberts says, "'Darkness' came about when Vince and I learned that a favorite movie we share is 'American Psycho.' We were like, okay, let's make a song inspired by our love for this movie and add a little personal twist to it at the same time." He cites other musical influences like Jason Derulo and The Weeknd to mix gritty discussions with innovative dance-pop. The track gives an eerie energy to it when it begins and takes the journey through feelings of contemplation and remorse with a plot twist of sexiness that makes you feel as if it could be in an episode of Euphoria.
Last year, he released his first solo single, "Stay, Stay, Stay!" Another track, "Angel," followed soon after. Roberts says that his move to play around with alt-R&B was meant to push himself. "I felt like at the time of my artistry, I wasn't fulfilling my roots by creating something that I grew up listening to. So this EP is something born of nostalgia, but it's also something that meets uncertainty and different sides of myself that I haven't truly expressed yet."
The natural progression of an artist pivoting from one genre to another isn't as ominous as people think, and Roberts blends the alt-rock world he's grown up in with popular, dancey music that tells a different type of story.