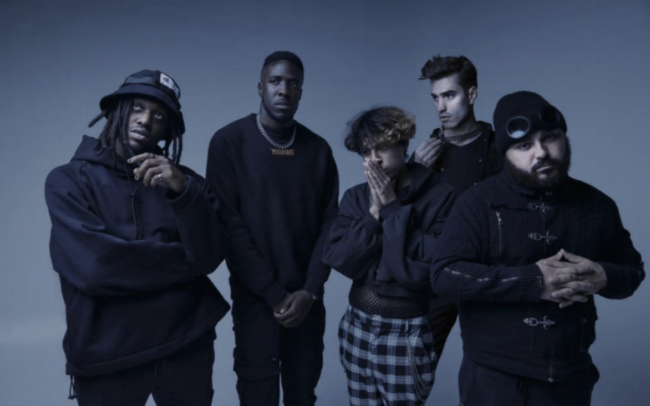 Magnolia Park have once again teamed up with their fellow Florida friends, 408 to bring fans a brand new song and music video today! The visual for the new song, "Manic" is an ode to one of their collective favorite bands, blink-182. The video pays tribute to blink's 1997 classic hit, "dammit". There is no question that Magnolia Park and 408 carry a youthful angst in their music. They are high-energy, playful and comical in their efforts both musically and visually, reminiscent of the likes of blink-182. It makes for the perfect callback.
Guitarist Tristan Torres explains that "Manic" is the "ultimate break-up anthem, fusing that classic Pop-Punk sound with our modern flare. The inspiration was a combination of everyone's worst break up." He continues, "The video process was awesome, we booked this small movie theater that a lotof the band used to go to so it was pretty nostalgic. The idea behind involving 408 was just to show some love to the scene down in Orlando. We slowly became friends and we're both always at the Audio Compound so it just made sense".
Check out the video below along with upcoming tour dates!
Magnolia Park Tour Dates
Aug. 10 – Birmingham, AL – Zydeco
Aug. 11 – Columbus, OH – Ace of Cups
Aug. 12 – Pittsburgh, PA – Four Chord Music Festival
Aug. 13 – Virginia Beach, VA – Elevation 27
Oct. 12 – Las Vegas, NV – When We Were Young
Oct. 22 – Las Vegas, NV – When We Were Young
Grab your tickets here!