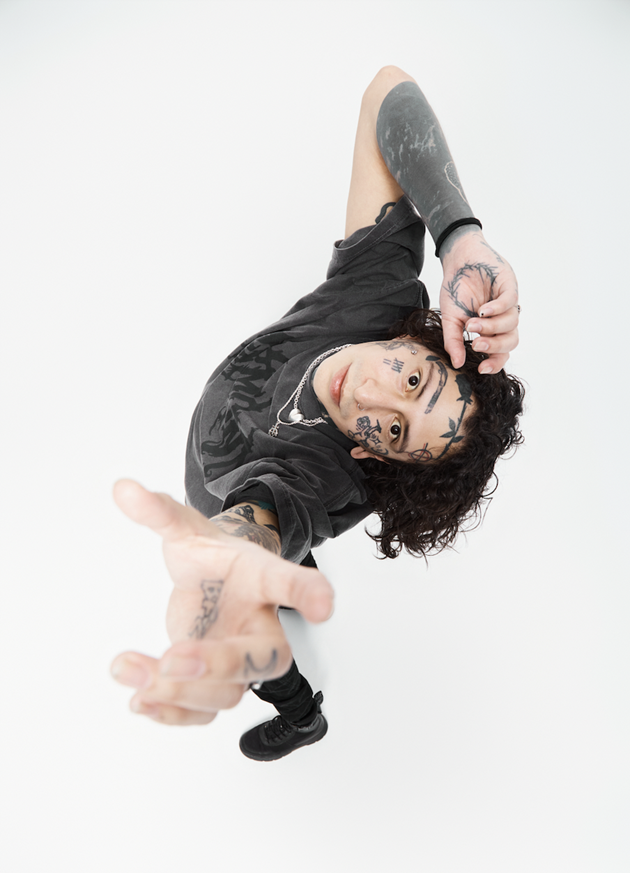 One of the prominent pioneers of the emo rap scene, Lil Lotus has returned today with a brand new track, "Millionaire". It is a glitchy, pop-soaked tune bathed in guitars and sprinkled with synths. Snuggling somewhere between pop-punk, alternative rap, and hyperpop, the new song showcases Lil Lotus' ability to blend genres and create something entirely unique.
This track lives as a distaste for those who have everything they will ever need, yet still remain unsatisfied. According to Lil Lotus, "Millionaire" is about "people being big fucking crybabies and not being grateful for what they have." Yeah, we all know what that is like. He teamed up with kennedyxoxo on this track to bring fans a dynamic soundscape with a cheeky theme and delivery.
Earlier this year, Lil Lotus partnered with Sophie Powers to drop "When Life Gives You Lemons". He has also worked with a slew of artists this year, dropping singles left and right, including "Drugs", "Target On My Head", "Sonny", "Lonely Nights", and "Therapy Ain't Working". These all followed his explosive debut album ERROR BOY that came out via Epitaph Records in late 2021. A record produced by the famous, John Feldmann, it shot Lil Lotus into the emo/pop-punk spotlight seemingly overnight. He is a profound frontrunner in this scene, and we are hoping to see another full-length or EP from him soon. Listen to "Millionaire" below!