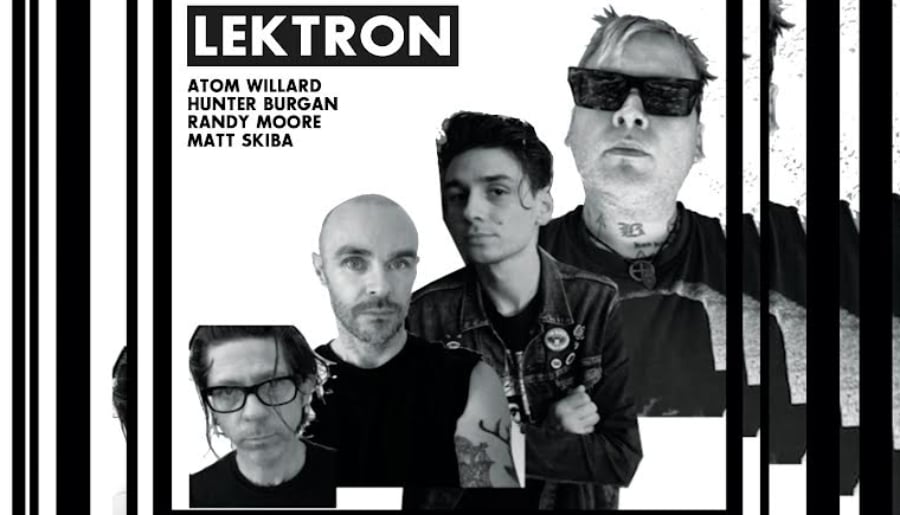 Matt Skiba is one of the busiest men in punk rock. That isn't breaking news in the slightest. But to see him still finding new ways and places to deliver his art is just as inspiring now as it was 20 years ago. Up until recently, he was, of course, working with blink-182. And then there's the ever-present Alkaline Trio. Then not forgetting Matt Skiba and The Sekrets as well. But now, there's a new band for him to get his teeth into, and it features an all-star line-up.

That band is Lektron. Alongside Skiba, it also features Atom Willard (Against Me!) on drums, Hunter Burgan (AFI) on bass, and Randy Moore (Spiritworld) on lead guitar. We told you it was a big line-up. And their first two tracks represent them wonderfully as well.

Those songs are "Dirty Jacks" and "She's A War", and they represent punk-rock at its most free and fierce. "Dirty Jacks" is a proper foot-tapper full of ALK3-leaning worldbuilding. And "She's A War" is a real pit-spinner, dealing out frantic riffs and nightmarish imagery in the lyrics. Together, they are one hell of a launch and are sure to whet the appetite for whatever is still to come.
With a full-length album confirmed, set to be released on Asian Man Records, there is plenty to look forward to. But for now, sit back, and enjoy. The masters are at work again, and it's a pleasure to behold.