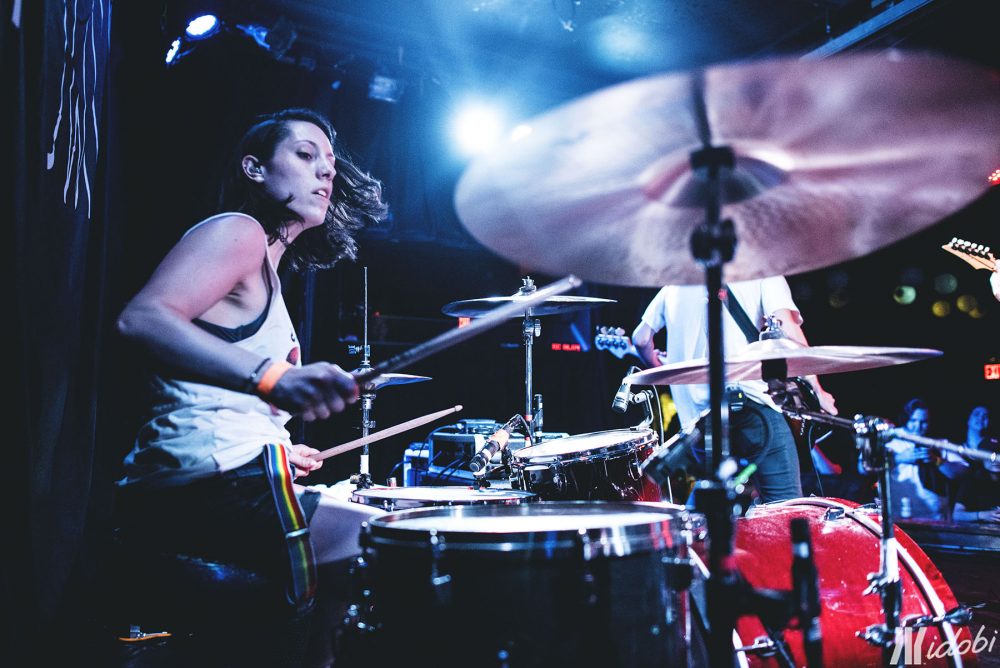 Photo by Audrey Lew
Who run the world? Girls—and our scene wouldn't be the same without them. To celebrate Women's History Month, we're shining the light on some of the fantastic leading ladies in alternative—from singers to guitarists, drummers to keyboardists and beyond, these women light the stage on fire and have pioneered groundbreaking movements just by being true to themselves. See our staff's picks below and get ready to rock our Leading Ladies of Alternative playlist—because when these badass women take the stage, y'all better turn the F up and listen.
This year's picks are just a few of the amazing leading ladies tearing up the scene—come @ us and tell us yours!
—
Banks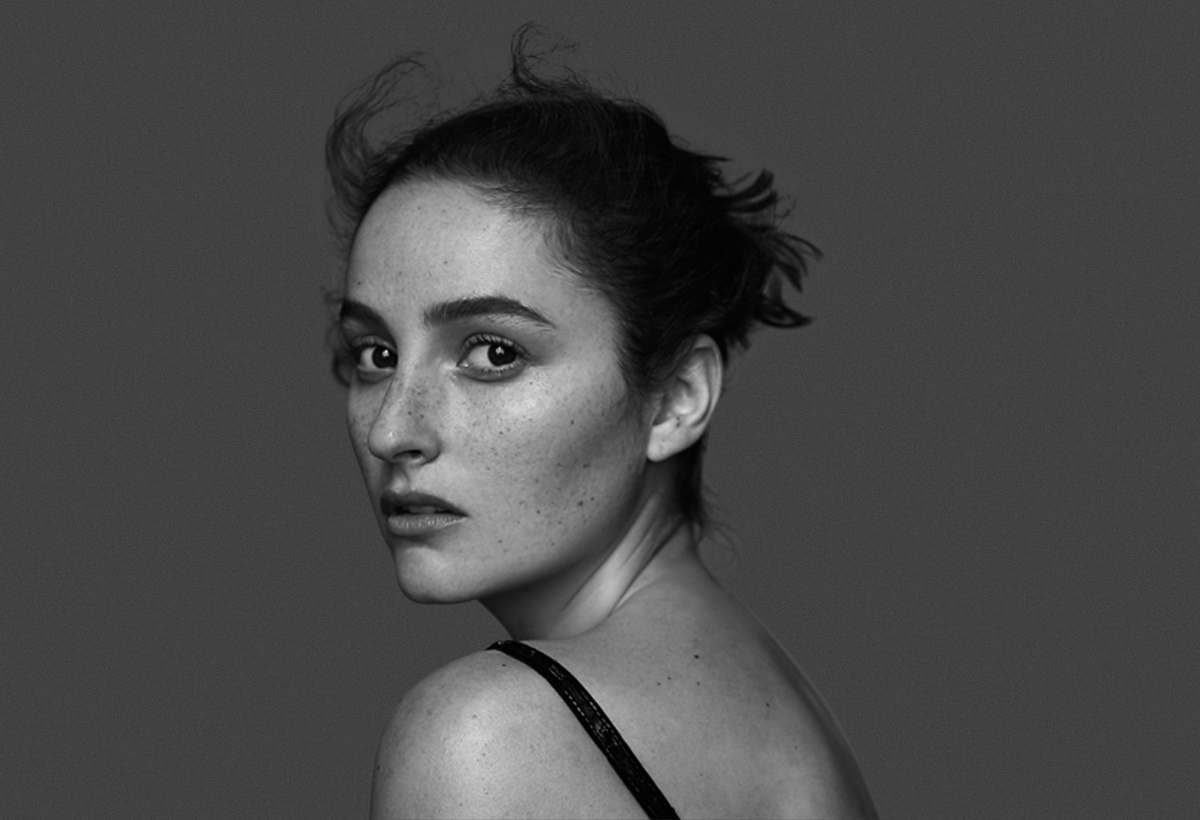 © Harvest Records
There are no strangers at a Banks show. Everyone reaches out for each other. You find yourself telling stories you've only whispered to the mirror. You're suddenly sharing your secrets. And when she sings you dance. Not just because the beats are hot, but because Banks allows you to slip free from the weight of conformity. Her songs are a middle finger conducting an orchestra, a sexy strut down the aisle at church, and a saltwater smile. None of these are paradoxes—they are metaphors for the freedom to be whoever, whatever, however you feel. That is her gift.
In 2016 Banks told The Sydney Morning Herald, "If you meet me, you might not get to know me. If you listen to my music? You'll get to know me." It must be true, because all we really know about Banks is the music and yet the connection is strong. Everything you've ever thought about love, every fuct yet beautiful emotion you've ever felt, you'll find echoed in Banks' music. When you're singing, "I think you need a weaker girl, 'cause I'ma need a bad mutha fucka like me," and you look around at a room full of people who get it (truly understand it), you realize all your broken parts are facets and you're flawless. I call Banks the swagger goddess because she unapologetically makes music you can feel. If that ain't a leading lady of alternative then I think you need a weaker girl… (Sherin Nicole)
—
Betty Who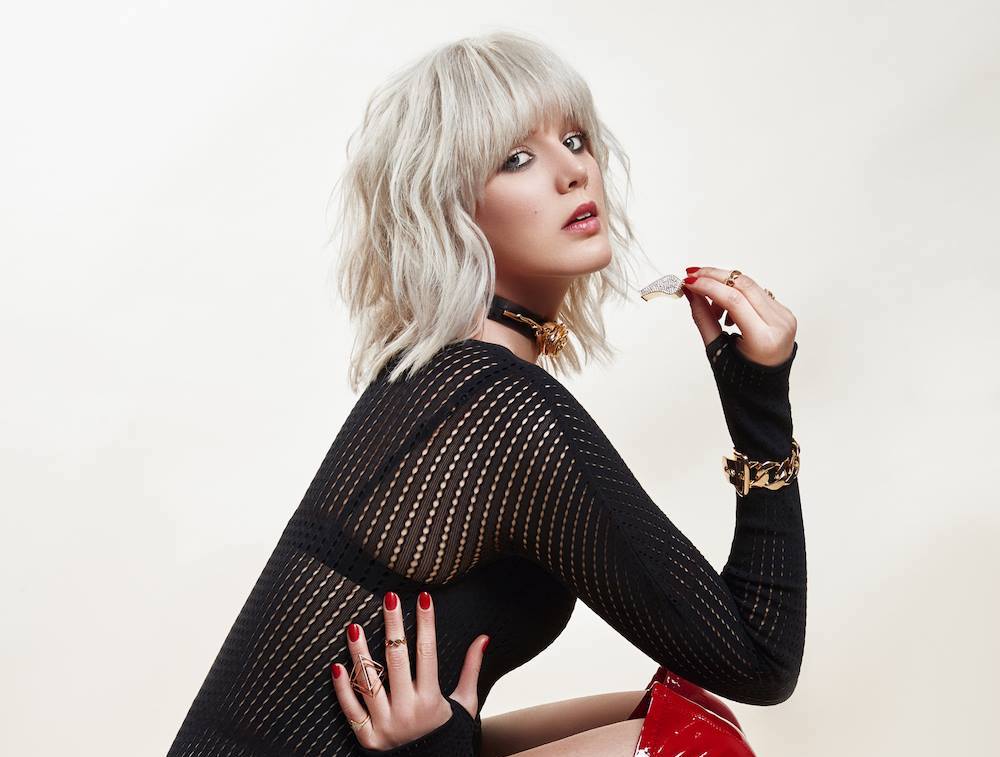 Photo: Zak Cassar
Betty Who is not afraid to take up space. Beyond her stance of 6'2", her partial mohawk, and her penchant for bright colors, she's fearless in her personality, in her appearance, and in her music. Turning on any of her tracks feels like you're in a room full of balloons, throwing confetti in the air, ready to dance the night away. It's not just the beats or the melodies, it's the energetic atmosphere that entwines everything Betty (aka Jessica Anne Newham) does.
By showing no reservation about being exactly who she is, she gives you the freedom to be the same way. For those few moments you're indulged in a Betty Who track, you're not afraid to be exactly who you are. She's setting an example very few women have the guts to do when she teaches us to be loud, to be full of life, and to be full of personality. After all, you don't get to be one of the Betty Whos of the world by watering yourself down. (Emillie Marvel)
—
Bridgit Mendler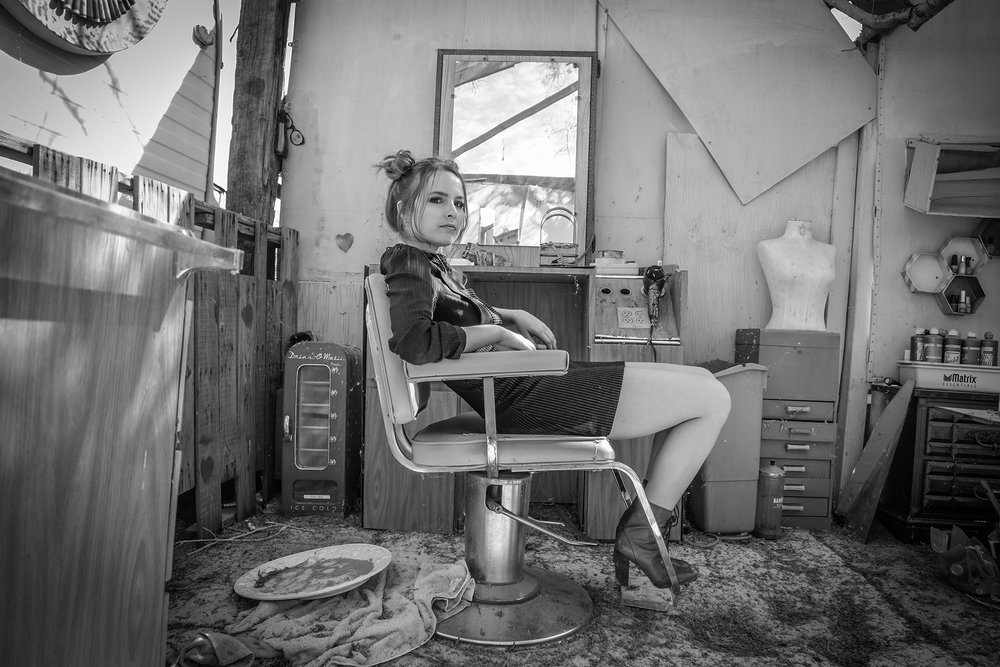 Photo: bridgitmendler.me
Kick-starting your career with Disney is never the easiest gig to follow but pop-rock songstress Bridgit Mendler has redefined what it means to be an actress-turned-artist with an absolutely stellar musical resume.
After making her presence known with the TV musical Lemonade Mouth, Mendler channeled her pop prowess into what would be her first solo album Hello My Name Is… in 2012. Home to the hit single "Ready or Not", the record boasted writing credits from heavy hitters in the game like dynamic duo Emanuel Kiriakou and Andrew Goldstein. HMNI… had just the right amount of attitude to separate Mendler from other Disney stars, following in the same path, and you could sense she was after something more.
Fast forward to 2016 and, after a lengthy hiatus, Mendler finally returned to the music scene with a brand new EP, Nemesis, and a brand new sound to boot. Escaping from Hollywood Records and the Disney umbrella, EDM-influences and drum beats run rampant on Nemesis—a masterful display of just how far Mendler has come.
The crazy part? She's only 25, still pursuing a successful acting career, and gearing up to release her first proper full-length in over five years. You don't need to keep an eye out for it, though, if she keeps up this drive Mendler will be impossible to ignore.
(Joe DeAndrea)
—
LIGHTS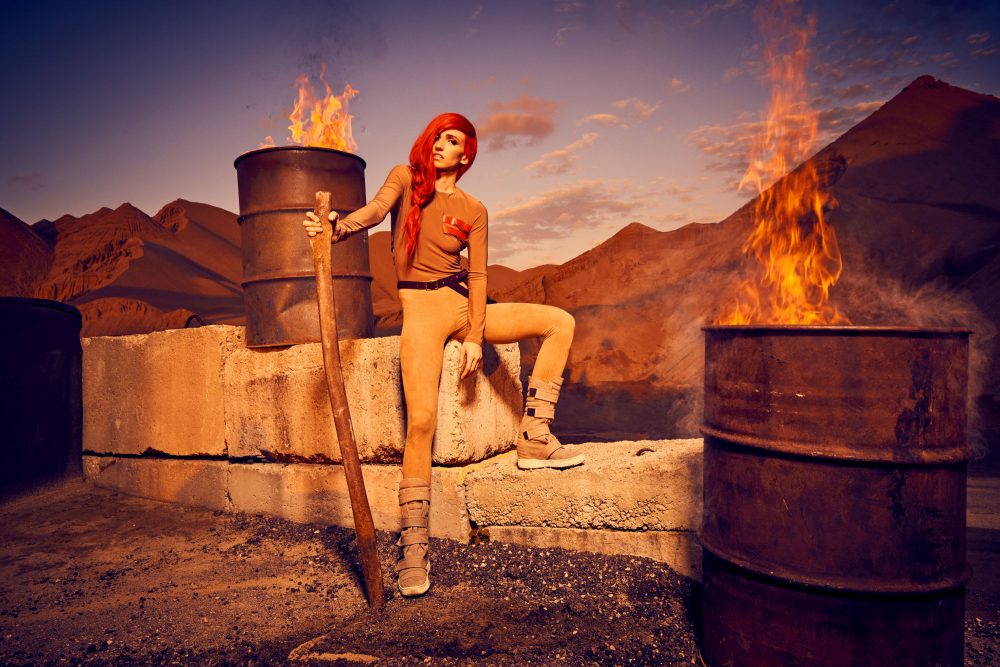 Photo Credit: Matt Barnes
Is there anything LIGHTS can't do? From turning personal and intricate emotions into concept albums, to creating a whole comic book universe to go with it, she's changing the way we take in music and art. Her songs make you feel, not just through the enthralling beats but the heart and soul she pours into them. It's all her, it's real, and she's not afraid to stand tall. When she's not making art, she'll school you on video games, comics, and books all while sipping a glass of wine and letting her geek flag fly—it's just what she does.
Don't think for a second that any of her incredible talent has gone to her head though—LIGHTS is one of the most down-to-earth artists to work with—and damn, she works hard at everything she does. She uses her platform to highlight important issues, like partnering with Plus1 on her current tour to give $1 from every ticket sold to the climate movement charity, GRID Alternatives. Talk about saving the world, one show at a time.
Best of all, she cares deeply about her fans. It's heartwarming hearing countless stories from LIGHTS ARMY kids about how kind she was to them, or how they're inspired to get into cosplay through her Skin&Earth character, En (which she fans over hard on social media), or how her music has helped them through tough times. I know all this because I'm one of those fans; LIGHTS is the artist I put on when I need a confidence boost. Oh and her live shows? Freakin' electric—you get chills every time she stomps her boots and nails those synths onstage. (Alex Bear)
—
Hayley Kiyoko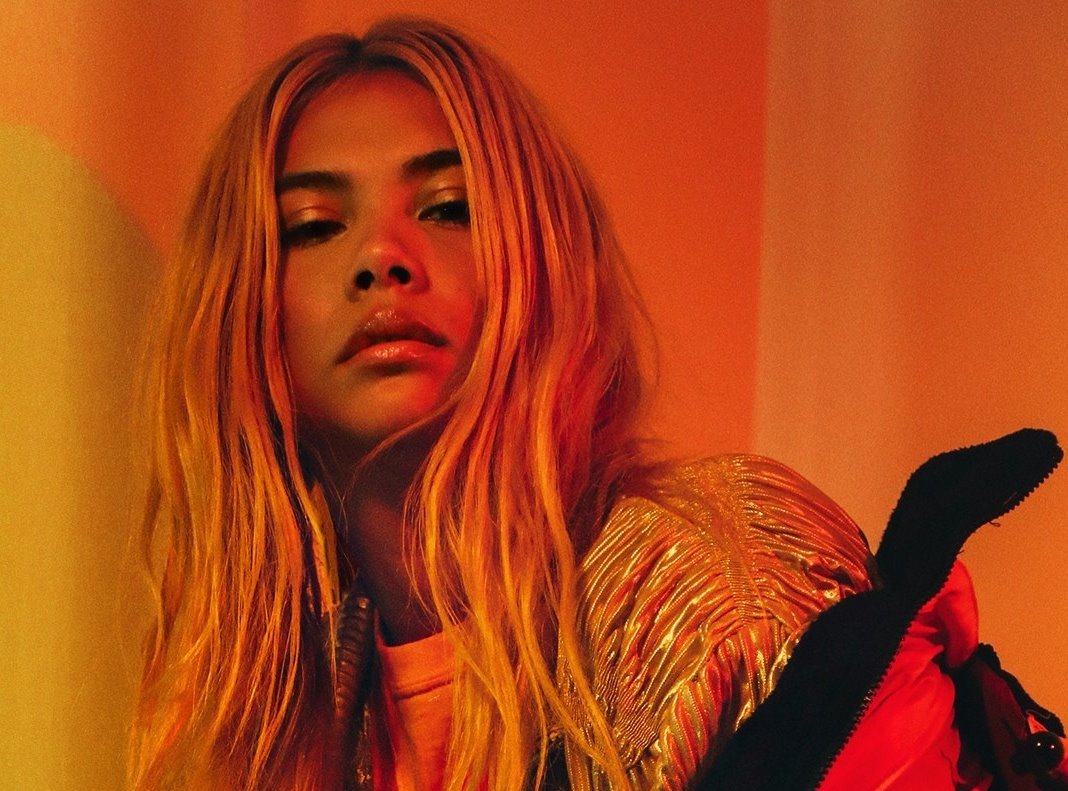 Photo via Facebook
One of the first people that comes to mind when I hear "badass women in music" is Hayley Kiyoko. She began her creative endeavors young and has not slowed down since. At six years old she begged for drum and dance lessons, with an interest in acting to come soon after. From that point she was clearly destined for big things.
Alongside her successful acting career, throughout her teens she performed in several bands that would later split up. It was when she began to create music on her own that she realized she had been withholding too much of herself. In 2015 Kiyoko changed the world of music by boldly declaring "I'm real and I don't feel like boys."
Kiyoko has released three EPs and fully directed six of her own music videos with the intention of showing that queer people and relationships exist. Speaking to Billboard, she said, "If you see two girls falling in love and normalizing that, then [people] can go, 'I can fall in love, too. I can be that person.'"
Having the courage to be herself publicly has made Hayley Kiyoko a hero for LGBTQ people, the alternative music industry, and myself. Her first full length album, Expectations, is out on March 30th and I can't wait to hear what she does to shake the world next. (Eli McDonald)

—
Hayley Williams (Paramore)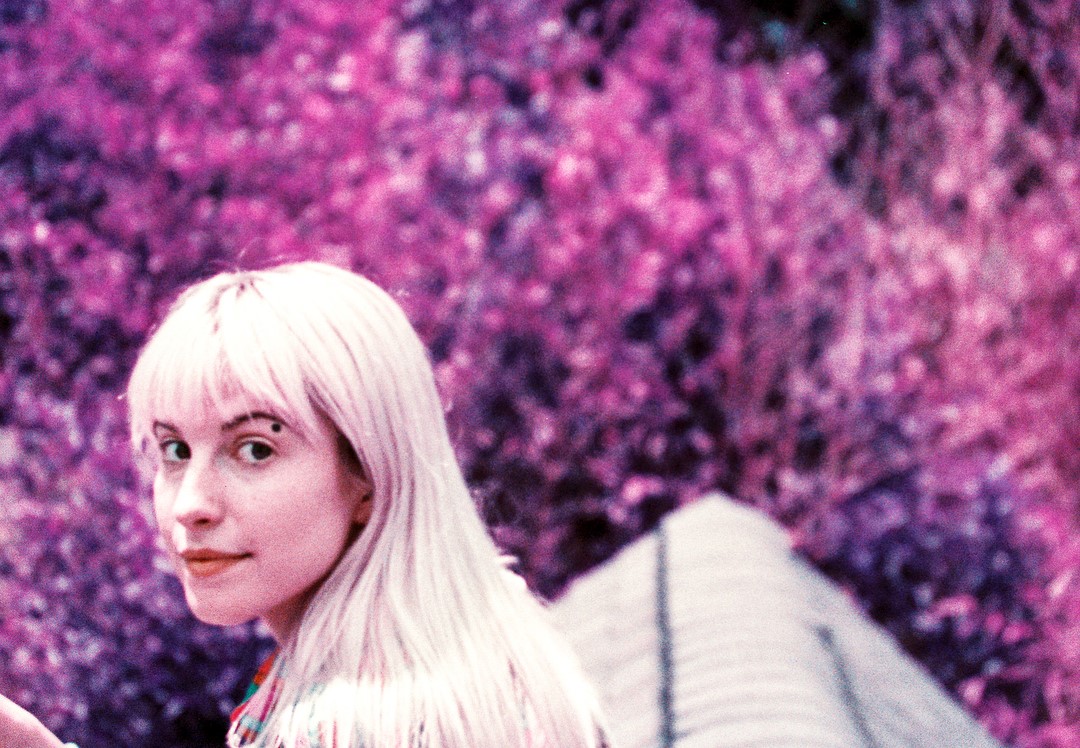 Photo: Zac Farro
One female musician I believe deserves major recognition in our beloved rock genre is Hayley Williams from Paramore. Riot! was one of my favorite albums growing up as it was different from a lot of the pop-punk around. Williams brought a new element to the music entirely. She wrote songs about real issues, most of which gave an often unheard side of the problems many of us face. I truly identified with "Ain't It Fun", as I too had to grow up and venture out into the real world at a younger age. Her mesmerizing voice is one that'll be known for generations to come. I hope her talents invite more women to join in on the alternative and punk culture and let their voices be heard through music. (John Aubert)
—
Lauren Kashan (Sharptooth)
Photo: Kristina McComas Photography
Lauren is a helping to cultivate a culture where everyone's stories are told and heard in hardcore music. One of the best up-and-coming vocalists in the scene, her band Sharptooth released their awesome debut album Clever Girl in the fall of 2017 and have since hit the road hard, touring with the likes of Anti-Flag & Stray From The Path.
What makes Lauren stand out are her vocal performances and meaningful lyrics. There is an unmatchable passion in her voice, but what's most admirable is Lauren's ability to convey her beliefs through songwriting. Sharptooth's music covers important topics—stemming from Lauren's personal experiences—many of which aren't talked about often in hardcore music. Lauren strives to make our scene a safer, better place that is rid of things like: racism, sexism, homophobia, transphobia, anti-Semitism, sexual violence, and stigmas towards mental illness. Her message is we are all equal. After one unforgettable live performance, Sharptooth will soon become your new favourite band. They will be heading out on the Vans Warped Tour, all summer long. I'm excited to see all the awesome things they continue to do and all the ways they will be a part of the change in our scene. (Patrick Walford)
—
Sister Rosetta Tharpe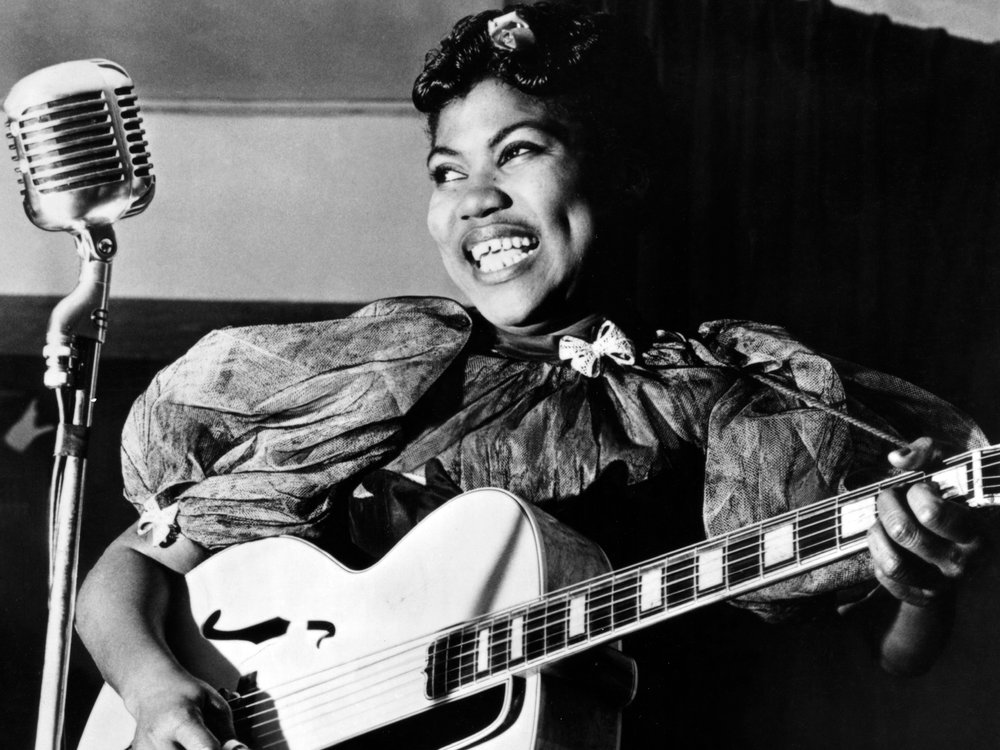 Photo via Amazon
While most people might think of contemporary musicians when it comes to "alternative" music there were trailblazers who made it possible for these modern artists to flourish. Sister Rosetta Tharpe was certainly one of those pioneers. In the early 20th century Tharpe defied stereotypes as her music, her gender, and her race disrupted mainstream ideas within the music industry. Guitar playing was seen as "masculine", gospel music belonged in church, and record labels were whitewashing the music of black artists to make it more "marketable". Ms. Tharpe did not let these ideas hold her back. She played gospel music in clubs, played her guitar like a true lady of rock, and toured Europe with Muddy Waters.
Along with being a groundbreaking performing artist, Tharpe is remembered for her innovative style of guitar playing. She is credited as one of the first recorded artists to use heavy distortion. Her unique musical style is cited as an influence by everyone from Elvis Presley to Chuck Berry, Eric Clapton to Johnny Cash and Keith Richards. In fact, Tharpe is recognized as having helped to give birth to rock and roll, so it is only fitting that she is set to be honored as an "Early Influencer" at the 2018 Rock and Roll Hall of Fame induction ceremony. Rosetta Tharpe deserves this overdue recognition as her talent and courage to not be held back by convention helped pave the way for women in music today. (Cindy Tenicela)

—
Lynn Gunn
(PVRIS)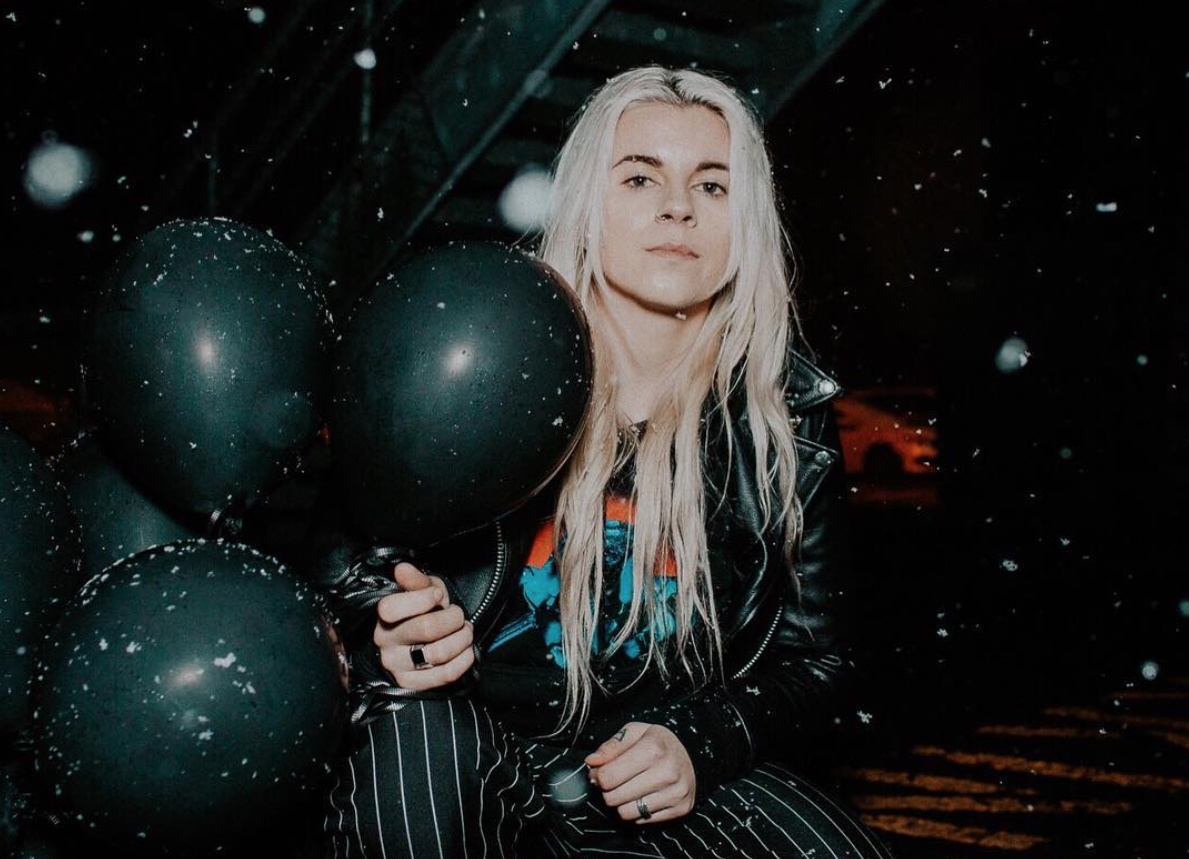 Photo: Matty Vogel
Our 2018 list wouldn't be complete without giving a huge shoutout to Lynn Gunn. She's become such a legend in the scene it's hard to remember a time when we didn't have her to look up to (and we don't want to remember). On and off stage Lynn sends messages the world needs to hear, and is unapologetically true to who she is. It shows up in her music: PVRIS is dark, brooding, and moving as hell. It's not just the heavy bass that goes right through you; it's like she's speaking directly to your soul—or to that person on your mind.
Too often rockstars get idolized to the point where they're not "allowed" to go through the same things we all do. Lynn smashes that notion away by speaking up, by sharing her coming out story or how she's learning to be open with herself and others, or how she's going to therapy. She works hard to create safe spaces at her shows, partnering with the Ally Coalition, which campaigns for LGBTQ equality through music and special events. With every word and action she sends the message that it's okay to be yourself, it's okay to not be okay, and it's okay to rock out damn hard while you face life head on. (Alex Bear)
—
Andrea Morgan (Can't Swim)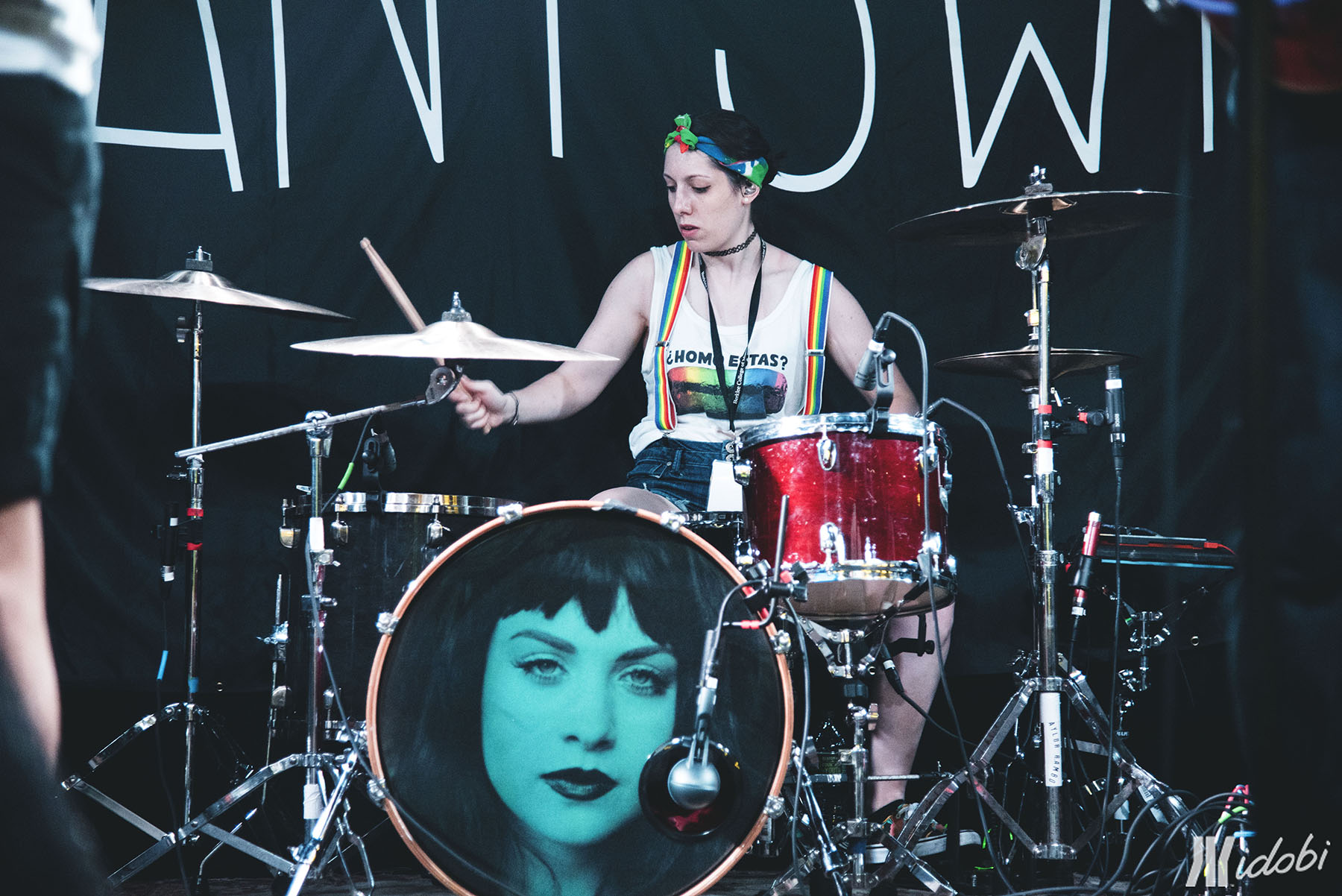 Photo: Audrey Lew
You can roar loud in music even when you're not the one singing or screaming. Andrea Morgan of Can't Swim does exactly that every time she takes the stage with her drums. She is the heartbeat of every song and smashes away at her kit as if the music is flowing directly out of her drumsticks. This isn't something that a photo or video could ever do justice; it's an experience you have to see for yourself.
Musical talents aside, Andrea is also a role model to young musicians everywhere. As a gay woman in the music industry—who is absolutely slaying it worldwide—it's hard not to feel inspired by what she is achieving. But perhaps the most admirable quality about Andrea is how down-to-earth and open she is while at the same time not taking any shit.
When chatting with her during my Day In the Life feature, she gave me her advice for those starting out, "Being yourself is the most powerful thing you can do." Andrea is a force to be reckoned with on all fronts. You'll be doing yourself a disservice if you don't go watch her rip it on drums with Can't Swim. (Audrey Lew)
—
Halsey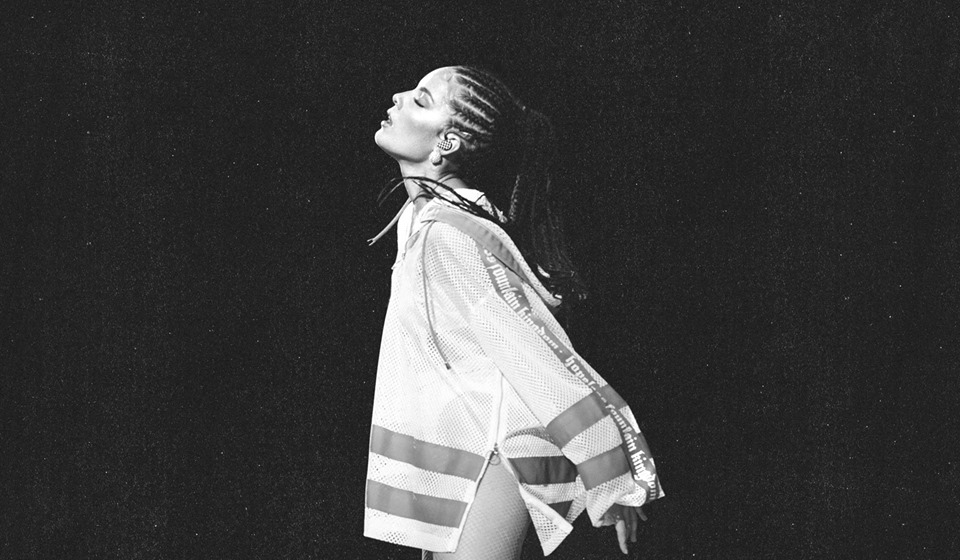 Photo credit: @donslens
Halsey is a hurricane of girl power and undeniable talent. At the age that most people are just graduating college, she's already built a kingdom on gorgeous alternative rock songs that kids can't get enough of. This isn't all she's known for, though. She's a brave warrior in the field of mental health. She fearlessly declares her struggles with bipolar disorder, and in doing so gives kids the freedom to admit their own illness. In the realm of LGBT, she's helping rid bisexual erasure. Her top 10 single "Bad At Love" featured both male and female pronouns, making it one of the very few bi-positive songs to ever hit radio.
Halsey has opened up about a miscarriage, and given a life altering speech at NYC's Women's March. She is a terrific musician with a catalog of songs that are easy to love, but more than that she's a driving force behind equality. Society doesn't approve of women like Halsey, and when you are a woman like her, life can be discouraging. But here she is writing the words we couldn't say and doing the things we weren't sure we could do, reminding girls everywhere of the only truth that matters: You can do whatever the hell you want. (Emillie Marvel)
—
Hannah Greenwood (Creeper)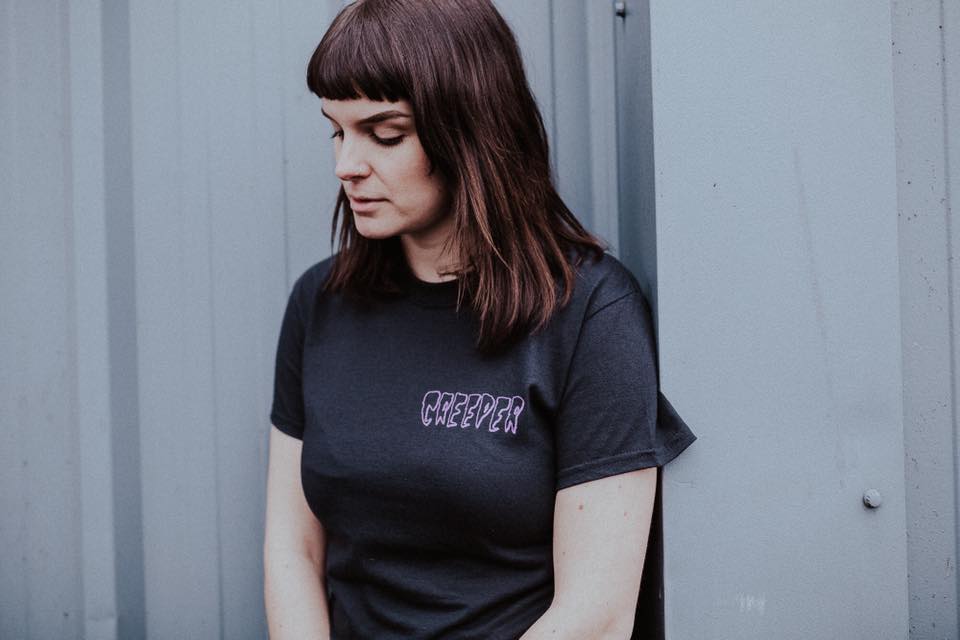 Photo: Steven Haddock
When we think of leading ladies in music, we often assume that means they're the frontwomen in their bands. But there are a lot of bands out there where ladies don't necessarily take center stage—for example, my current major girl-crush is on Hannah Greenwood, the keyboard player in goth rock outfit Creeper.
If you get the chance to see Creeper live—which I highly recommend—you may not notice Hannah at first because she tends to stand near the back. But once she opens her mouth, you can't help but be drawn in. When she's providing backup vocals on songs like "Suzanne" and "Room 309" she stands out, her voice adds extra layers to the band's theatrical music. And when the spotlight shines on her—specifically during the heart-wrenching ballad "Crickets"—you get a feel for her huge talent. Talent, by the way, that she's willing to share since she has occasionally offered private singing lessons to fans. She not only gives them the tools they need to pursue their own musical dreams but also gives them a chance to talk to one of their idols. Seriously, who wouldn't want to take advantage of this kind of opportunity?
Because Hannah is the only girl in a band full of guys, she's had to face a number of indignities based on her gender—from not being allowed to attend a stag do (bachelor party), to having derogatory comments shouted at her while onstage, to being barred from entering a venue despite her All Access pass. And even though this treatment is totally unfair, Hannah handles it with grace. She's all about promoting love and acceptance, but has no qualms about calling out problematic behavior in the hopes of educating others. (Sam Devotta)

—
Jam to our playlist of picks below, and tune in to idobi Radio to hear our
Leading Ladies of Alternative playing in rotation all week long!