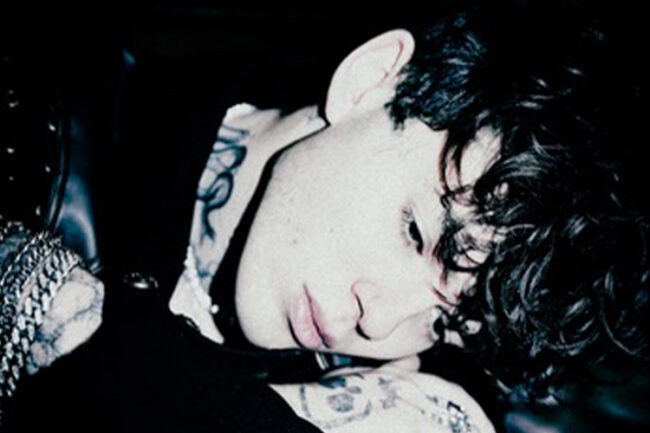 Kid Brunswick has a brand new song, "Heaven Without You" out today. This track comes as the second single on his upcoming EP The Fall Part 1 out later this year. In January he released "Blow", giving fans a taste of what was to come and both songs are a genre-bending exploration of sound. Mixing driving rock themes with subtle hyper-pop references and a dash of aggressive screams, the young artist is creating a unique approach to alternative music. Along with the new song, he has dropped a grungy visual as well. You can check it out below.
Brunswick has described the track as "a dark song people can connect to". Check out a statement from him:
"[This is] a song about heartbreak, loss, melancholic suicidal ideation. This song took 6 years to write & finish. The vocal chant was the only thing I kept from the original demo. The whole song was rewritten after I had to remove a very toxic, abusive person from my life. I used the lasting effect from that short time period with them as a subject for the lyrics in this song."
Brunswick has been through a lot for someone who is only twenty three years-old. The London-based musician had a childhood that saw him changing schools at a rapid rate. He also is open about his struggle with substance abuse and time spent in a rehab facility, channeling these experiences into the authenticity of his music. He is now straight-edge and focusing solely on rising to the top as a relatable artist in the scene. Be sure to keep an eye on him and check out the EP when it drops.