K.Flay has released her fifth studio album MONO including the previously issued singles "Raw Raw," "Shy," and "Irish Goodbye" featuring Pierce The Veil's Vic Fuentes. Alongside the new record, she shares a fully animated music video for the track "Punisher," illustrated by Sydney Task.
Throughout the entire writing and recording process, K.Flay was incredibly vulnerable about suddenly going deaf in her right ear, her journey through unexpected loss and grief to craft the "greatest thing [she's] ever made."
"It's about feeling alone and scared but also tough as hell because the worst thing happened and the earth didn't shatter," K.Flay shared in a note to fans. "MONO is quitting nicotine, it's remembering your little cousin's birthday, it's not wearing makeup, it's leaving your asshole boyfriend, it's the moment after you've given your very last fuck."
On "Punisher," the alternative rapper showcases her own moments of self-sabotage. She sings, "Feel myself start to sweat/Getting ready for the punishment, yeah/Nobody knows how to punish me like me." Check out the full music video below.
In an Instagram post, the "High Enough" artist shares, "if you're into easter eggs, you'll notice that every object from the vinyl center photo is represented here, and that each of those objects is connected to the songs in different ways. all discoveries and theories welcome :))."
In an exclusive interview with idobi, K.Flay said she is in a much better place with her support systems and her listeners. "As a musician, you think that if you lose your hearing that it's the worst thing. But my left ear is still going strong, and though a version of the worst thing happened, it's ok," she shares. "It's also a little bit funny. I can laugh about it and can admit that there are even parts of this situation that are [truly] funny."
Of course, listener reactions are already rolling in with rave reviews. Twitter/X user @sarahhhh8409 replied, "It's sad and silly and angry and joyous and all the emotions possible in one album. "Yes I'm Serious" is my fave track off my first listen. Have fun in NY!"
Another fan said, "You are a wizard and a goofball and serious and awesome. All in one. I strive to record something half as good."
Across K.Flay's 14 new songs, you hear the artist merge thrashy sonics that made alternative fans fall in love with her intertwined with her most intimate lyricism to date, and with brilliant musician features. Check out the full tracklist below.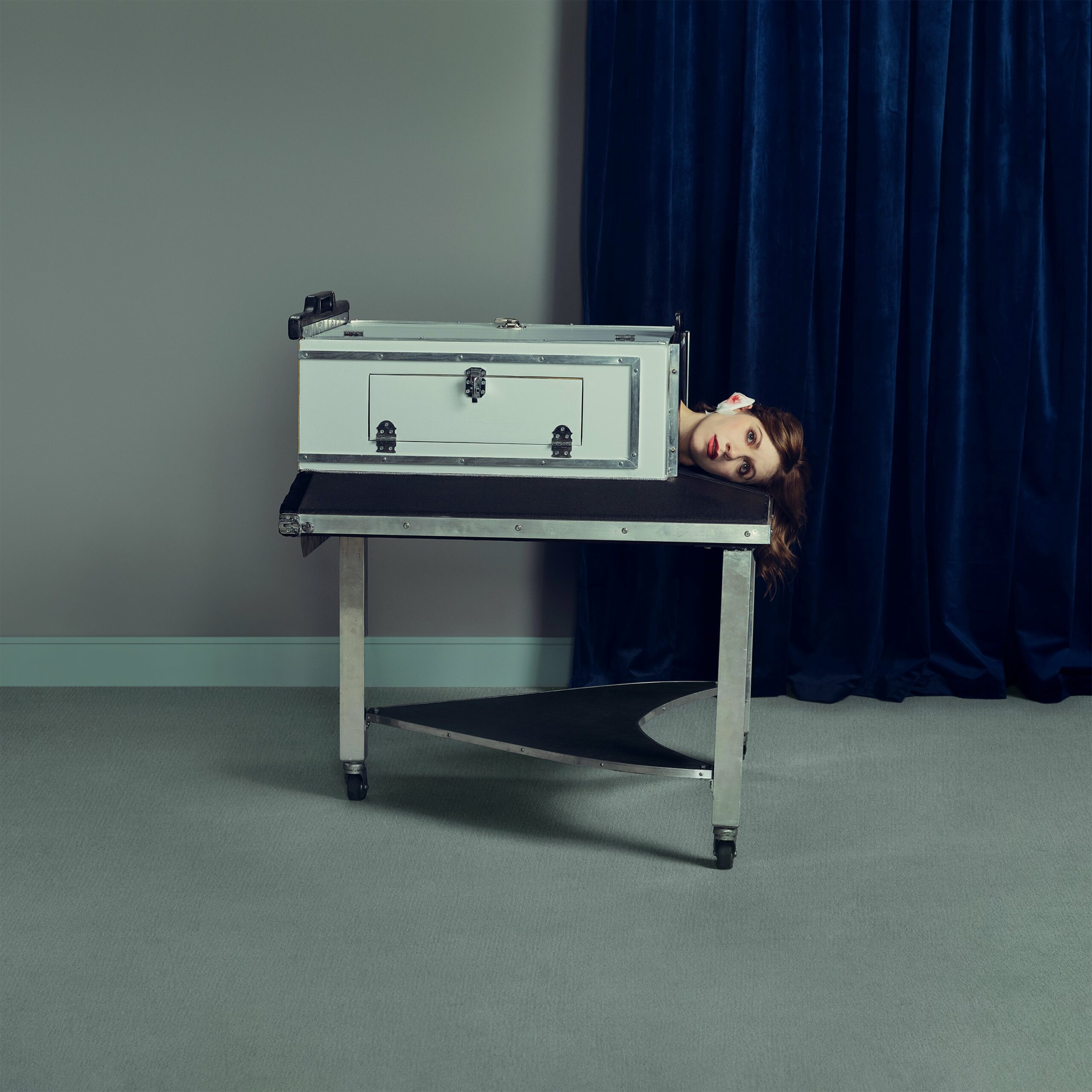 MONO Tracklisting
Are You Serious?
Raw Raw
Punisher
Irish Goodbye (feat. Vic Fuentes)
Huster
Spaghetti (feat. Kid Sistr)
Bar Soap
Watch Me Pt. 1
In America
Shy
Watch Me Pt. 2
Chaos In Love
Yes I'm Serious
Perfectly Alone
After touring extensively with grandson this past summer, K.Flay is heading out on tour again throughout Europe and the UK, as well as performing at record stores in New York this weekend to celebrate the release. Check out her full list of tour dates below and grab tickets here.
Tour Dates:
Sept. 16—Brooklyn, NY @ Legacy (2 PM ET)
Sept. 17—Long Island, NY @ Looney Tunes (2 PM ET)
Sept. 20—Warsaw, Poland @ Hybrydy
Sept. 22—Hamburg, Germany @ Reeperbahn Festival
Sept. 23—Amsterdam, Netherlands @ Melkweg MAX
Sept. 25—Prague, Czech Republic @ Meetfactory
Sept. 26—Cologne, Germany @ Luxor
Sept. 28—Vienna, Austria @ Flex
Sept. 29—Berlin, Germany @ Heimathafen
Oct. 2—Manchester, UK @ Gorilla
Oct. 3—London, UK @ Brixton Electric