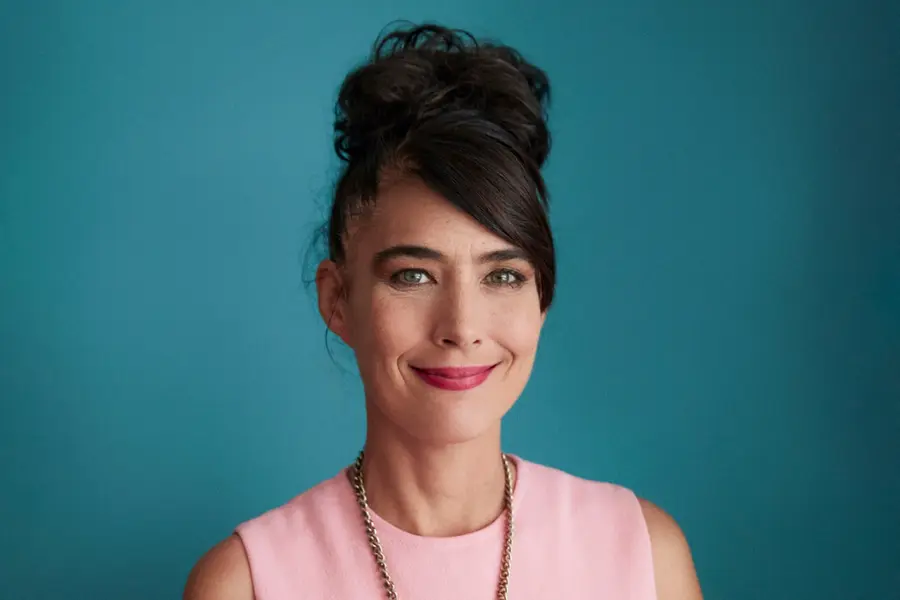 If you're obsessed with the riot grrrl movement, then you are likely a fan of Bikini Kill. The Washington-based punk band, known for coining the term's unique spelling, did their part to speak out against misogyny, the patriarchy, and standing up for various feminist topics. Now, frontwoman Kathleen Hanna is telling her story in her upcoming memoir, 'Rebel Girl: My Life as a Feminist Punk.'
Set to drop online and in bookstores on May 14, the book will take readers on a journey from Hanna's childhood to her days grinding on the road with Bikini Kill. Being in an all-girl punk band in the 90s was a challenging proposition, and it took blood, sweat, and tears to break the glass ceiling of a male-dominated industry. Her passion for the DIY community and grassroots feminist movement is unmatched, and her resilience through the struggle are all major themes of the memoir. It will surely be an inspiring read for women all over the world, particularly those in today's alternative scene.
The synopsis reveals that Hanna will also tell stories about some of the most important people in her life.
"The relationships she developed during those years buoyed her—including with her bandmates, Tobi Vail, Kathi Wilcox, and Johanna Fateman; her friendships with Kurt Cobain and Ian MacKaye; and her introduction to Joan Jett—were all a testament to how the punk world could nurture and care for its own," the synopsis reads. "Hanna opens up about falling in love with Ad-Rock of the Beastie Boys and her debilitating battle with Lyme disease, and she brings us behind the scenes of her musical growth in her bands, Le Tigre and The Julie Ruin. She also writes candidly about the Riot Grrrl movement, documenting with love its grassroots origins but critiquing its later exclusivity."
If you're looking to see the original Rebel Girl live, Kathleen Hanna is currently on the road with her other project, Le Tigre. Hitting cities in the Midwest, northeast, and parts of Canada, this run marks their first tour in 18 years.
Check out the tour dates below and preorder Hanna's memoir here.
Le Tigre Tour Dates:
July 15—Chicago, IL @ The Salt Shed
July 17—Cleveland, OH @ Agora Theatre
July 18—Millvale, PA @ Mr. Smalls Theatre
July 19—Baltimore, MD @ Baltimore Soundstage
July 21—Toronto, ON @ History
July 22—Montreal, QC @ L'Oympia
July 24—Boston, MA @ Royale
July 25—Boston, MA @ Royale
July 27—Brooklyn, NY @ Brooklyn Steel
July 28—Brooklyn, NY @ Brooklyn Steel
July 29—Brooklyn, NY @ Brooklyn Steel