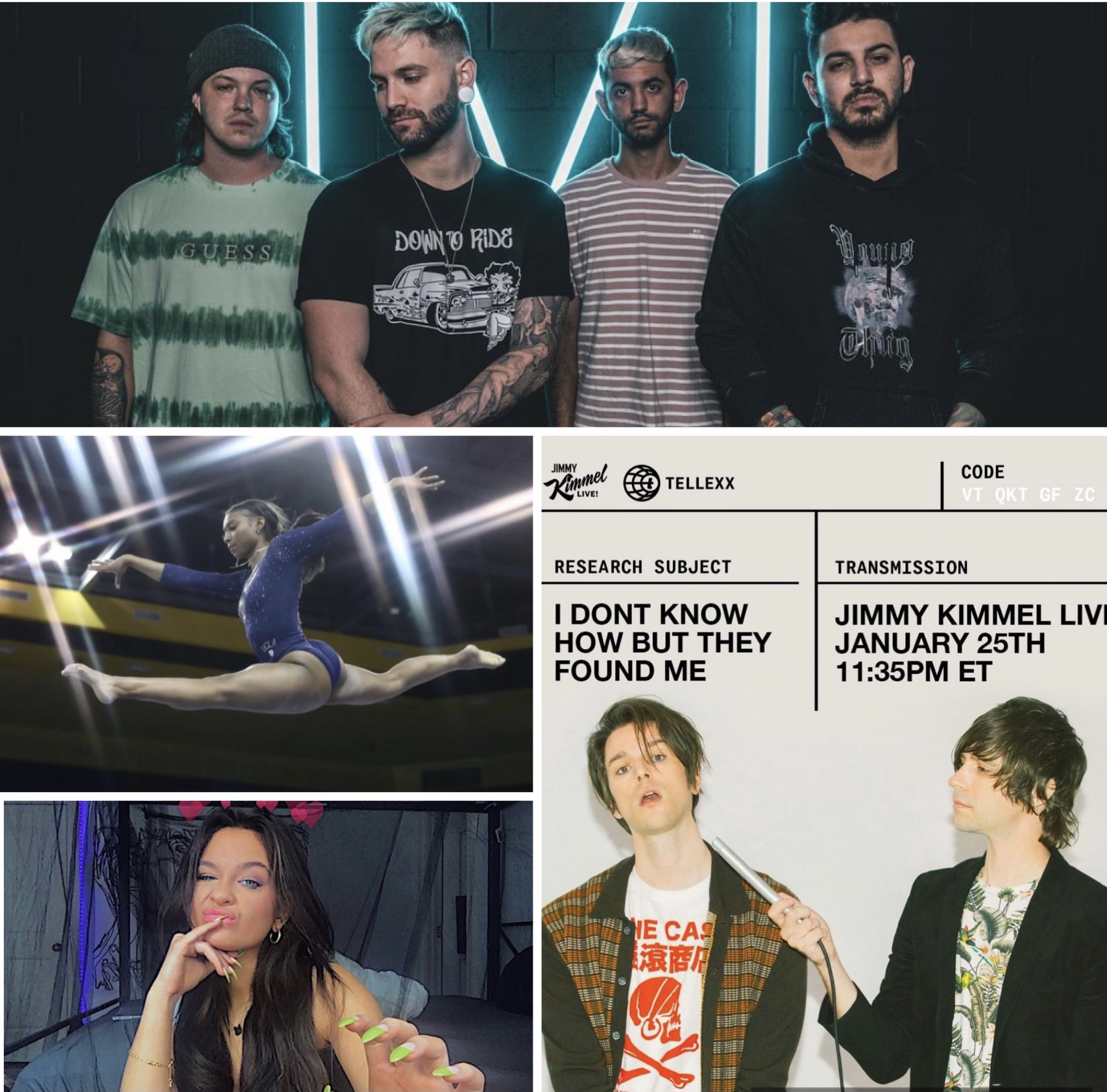 Wow wow wow! Today we got three great performances and a Conway mess.
–
Hometown Heroes,
I Don't Know How But They Found Me
 on Jimmy Kimmel Last Live Night

Jimmy Kimmel has long been known to feature incredible music performances on his hit show Jimmy Kimmel Live and last night was no exception. idobi favorites, I Don't Know How But They Found Me performed their new song "Leave Me Alone" on the late night show and our friends killed it! The super-duo gave a flawless performance on a simply lit stage to a welcoming audience. Their energy was high and not a note was missed. IDKHow's Dallon Weekes and Ryan Seaman never fail to put on one hell of a show and you are not going to want to miss this one!
And be sure to also catch Ryan's show Ryan Seaman & Friends Thursdays at 8pm ET on idobi Radio!
–
Fame On Fire Releases New
Music Video for "I'm Fine"

Fame On Fire released the official music video for "I'm Fine", the new single off their 2020 album Levels. The song is about trying to convince yourself and others that you're doing okay when, clearly, you're not. The lyrics read: "I'm stuck inside my head. Hoping I can find a new way out, 'cause all I see is red," a sentiment many of us have felt in the past year. Reflecting the mood and lyrics perfectly, the band performs in a red room covered with the words "I'm Fine" scrawled all over the walls. While we love this song, this video, and this band, we also want to remind everyone that it's fine and normal to not be fine. For a cathartic thrash, be sure to turn your volume all the way up!

–
UCLA Calls Nia Dennis' New Viral Floor Routine
"Black Excellence" and the Stars Agree
i'm speechless… thank you queen???????? https://t.co/ouOGwLnr1G

— Nianation???? (@DennisNia) January 26, 2021
Viral sensation and UCLA gymnast, Nia Dennis has done it again by celebrating Black musicians and taking home the gold for her incredible new floor routine. On Saturday the 21-year old student performed a knock-out routine to a medley consisting of songs by prominent Black artists including Beyoncé, Kendrick Lamar, Missy Elliot, and 2pac. With a score of 9.95 the routine brought home the win for UCLA against Arizona State, a feat that her school calls "#BlackExcellence". The internet then quickly did what it does best. It blew that shit UP. Michelle Obama, Missy Elliot, Alicia Keys, Kerry Washington, Common, Janet Jackson, and Gabrielle Union ALL took to Twitter to celebrate the gymnast and her work in celebrating herself and her culture. You guys…it's like, really good.
–
Claudia Conway Accuses Her Mother of
Leaking an Underage Topless  Photo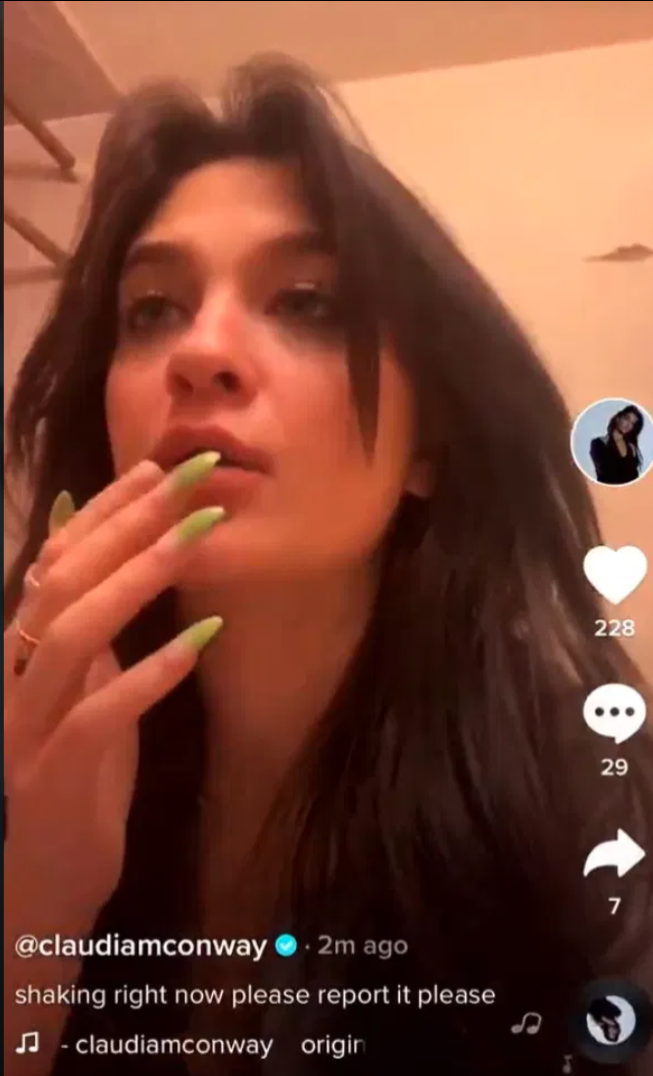 If you aren't caught up on what Kellyanne Conway has been doing since she left the Trump administration to focus on her family, let's get you up to speed. Her daughter Claudia has been very public about her strained relationship with her mother and this week, it came to a boiling point. A few days after Claudia posted a video on TikTok, that showed instances of the verbal abuse the teen had previously had alleged at the hands of her mother, a topless photo of the 16-year old appeared on Kellyanne's Twitter Fleet. The understandably shaken teen took to TikTok, saying that while her mother could have posted the photo accidentally or have been hacked, she thinks her mother may have posted it purposefully. She is heard saying, "I'm assuming my mom took a picture of it to use against me one day and then somebody hacked her or something." She continues, "I'm literally at a loss for words. If you see it, report it," and "nobody would ever have any photo like that, ever. So, Kellyanne, you're going to fucking jail." Both the Fleet and statement video have since been deleted but not before netizens took screenshots and recordings.

Claudia's father, George Conway posted a video statement from Claudia on Twitter today that sent a different message. While both she and Kellyanne have decided to take a break from social media, the teen wanted to address the situation with help from her father. In this updated statement saying she believes her mother was in fact hacked, she continued to say, "My mom and I, we fight like mothers and daughters, and we also love like mothers and daughters and I do love her."

We don't know for sure if the photo was posted by accident, out of malice, or was posted by a hacker. What we do know is that Claudia has long been outspoken about her family's "abuse" and filed for emancipation back in August. Look, we just want what's best for Claudia Conway, whether that's working things out with her mom or getting help to move into a healthy environment.