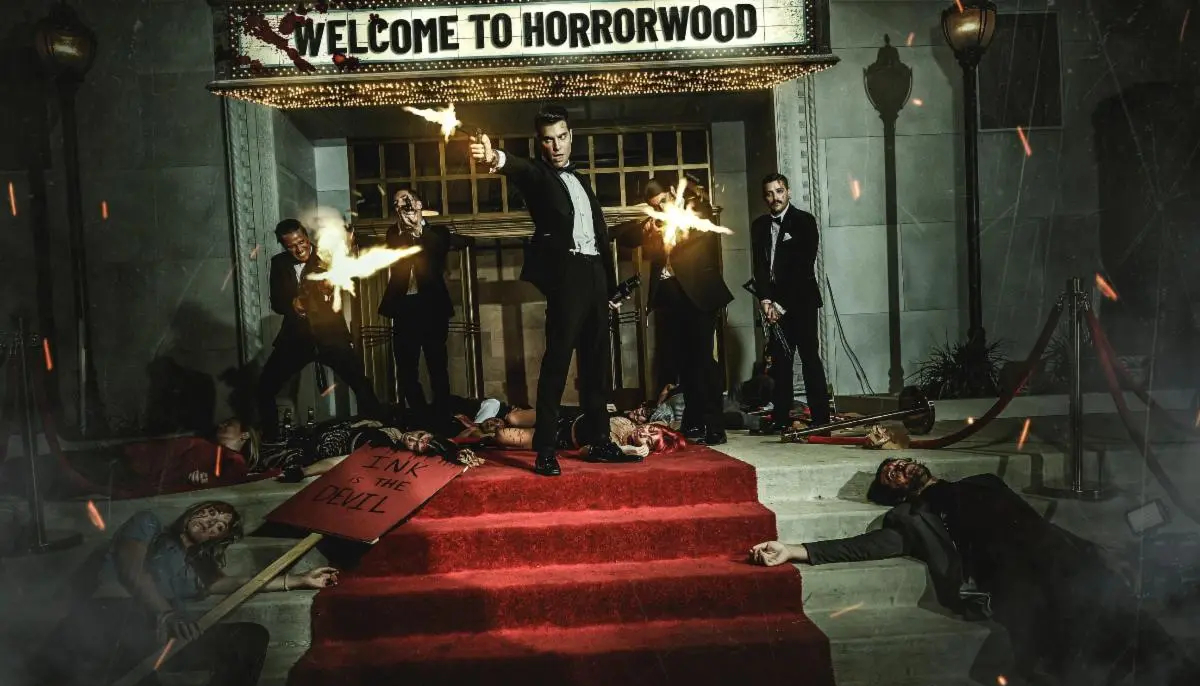 Ice Nine Kills are always busy. If they are not creating horror movies homages in musical form, they are making movies. When they aren't making movies, they are playing shows. And if they aren't playing shows, well, they probably wouldn't be a band anymore. That's how consistent they are in their workload, and they have just announced even more blood-stained thrills for across America.

That's in the form of the Fear The Premiere tour, set to take place in August and September. And the band are set to be joined by quite a selection of bands. Mike's Dead will be playing all shows, to start. Then August Burns Red and Veil of Maya will support between August 8th – 11th. And Set It Off and The Plot In You will support between August 15th and September 1st. Pretty great, right?

Oh, and these dates are all around the band supporting Metallica. So, you know, just a small detour.
Here's where you will be able to catch the action:
Aug 08 – Columbus, OH @ Kemba Live!
Aug 09 – Cleveland, OH @ Agora Theatre
Aug 11 – Toronto, CA @ Rebel
Aug 15 – Louisville, KY @ Old Forester's Paristown Hall
Aug 16 – Nashville, TN @ Marathon Music Works
Aug 18 – Corpus Christi, TX @ Concrete Street Amphitheater
Aug 22 – Houston, TX @ Stubb's Waller Creek Amphitheater
Aug 29 – Riverside, CA @ Riverside Municipal Auditorium
Aug 30 – Flagstaff, AZ @ Pepsi Amphitheater
Sept 01 – Albuquerque, NM @ Revel Entertainment Center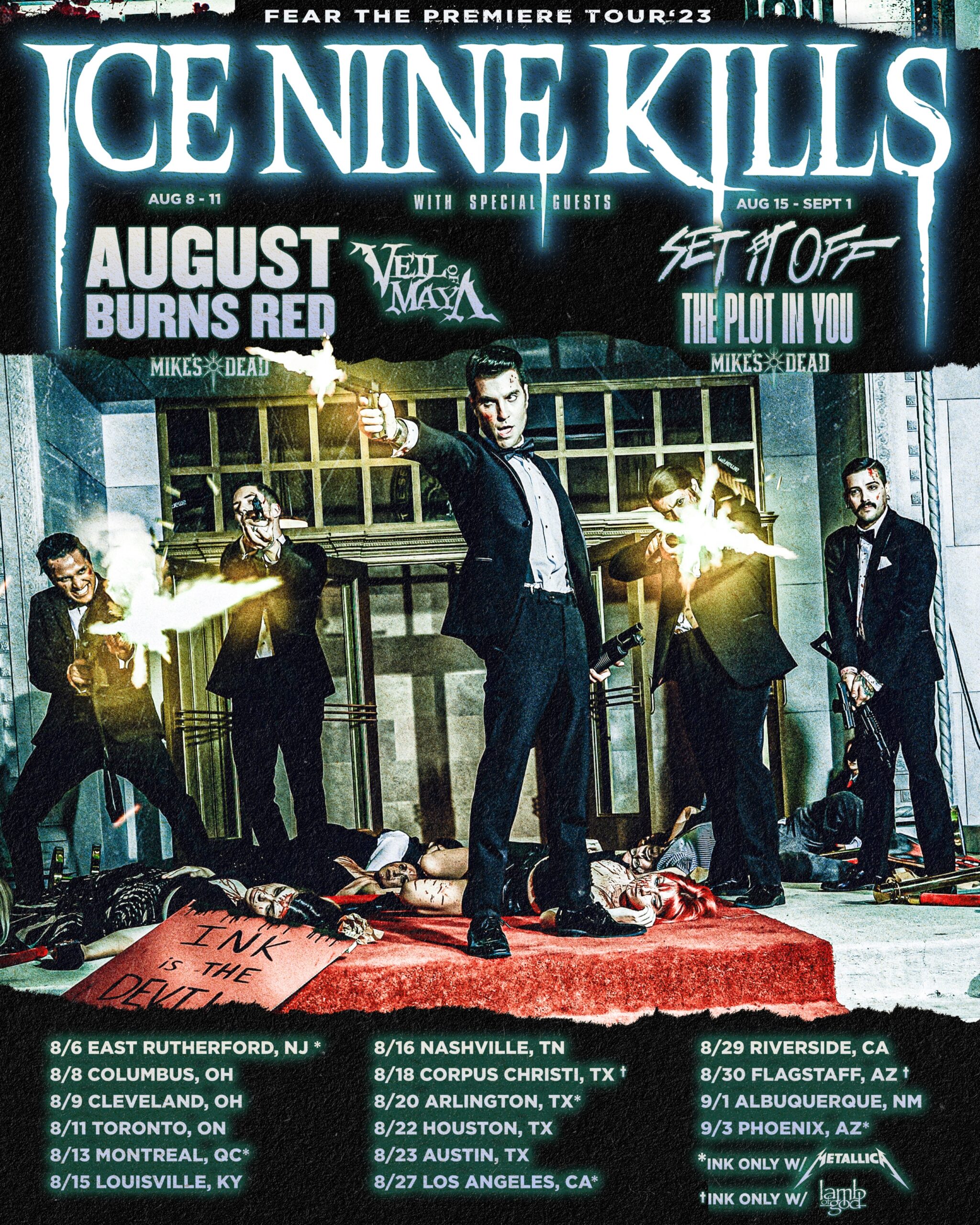 Ice Nine Kills released their latest full-length album Welcome To Horrorwood: The Silver Scream 2 back in 2021. The latest visual they have released was for the title track, and it's a gory one.

Watch if you dare: