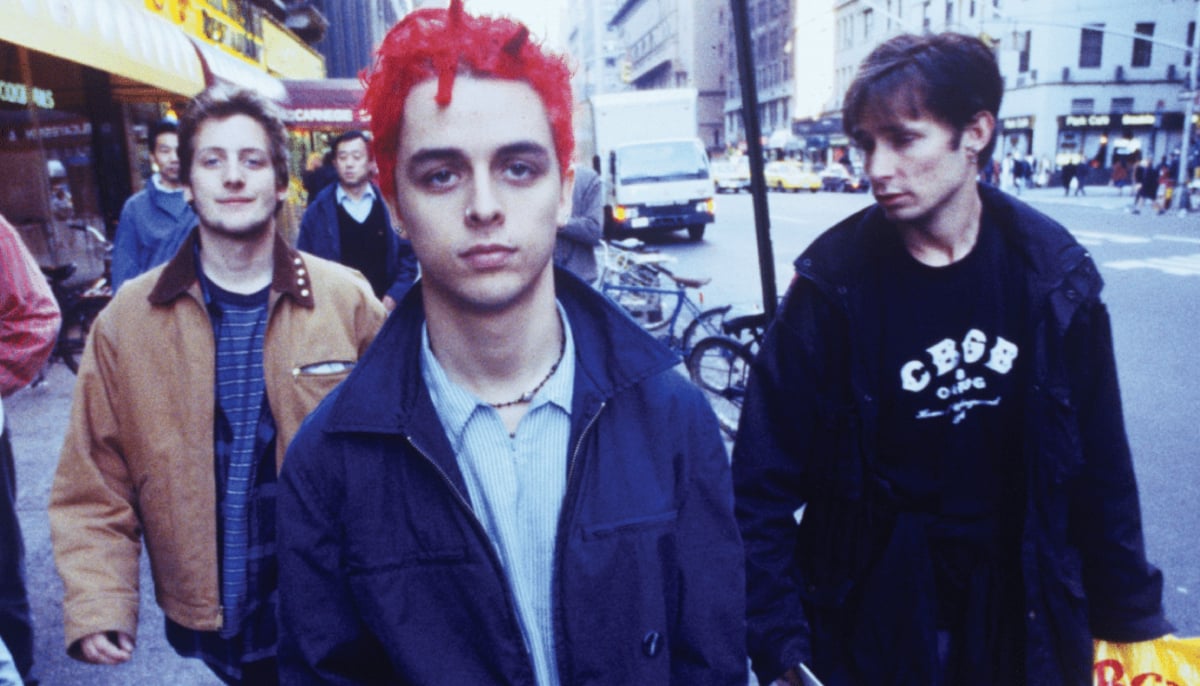 Green Day are celebrating the 30th anniversary of their seminal album Dookie. A record that was classic the moment that it was released. It's a collection of songs that has influenced and inspired every band that has a passing hint of pop-punk in their sound. Thrilling, fresh and fun in all the right ways, it was a label debut to remember for a band that is now as legendary as they come. And their celebration comes in the form of a HUGE vinyl reissue. Six LPs housing outtakes, demos and live performances, it is the perfect collector's item for any Green Day fan.
To give a taste of what to expect from the overwhelming pile of extra bits and pieces, the band have shared not one but three outtakes set to appear on it. The main intent of these outtakes is to hear the band creating music in an actual studio environment for the first time. Unlike their previous material, which was recorded as DIY as possible, Dookie was when they were surrounded by the technology that the big boys had access to. So they had a play about whilst they had the chance.


First up, we have "Cristie Road" and "409 In Your Coffeemaker". These two songs originally appeared on the 1990 EP Slappy. When delivered in these surroundings, there's an extra layer of professionalism and poise. It's a world away from the scrappy feeling of the originals. And then there is a cover of "Walking The Dog", released by Rufus Thomas back in 1963. It's the definition of messing around and shows how between the real business, the band still had time to have a bit of fun.

The full anniversary edition of Dookie will be released on September 29. There's a whole plethora of other already-released treats on the band's YouTube at the moment to tide you over. You can also pre-order your own copy from right here.