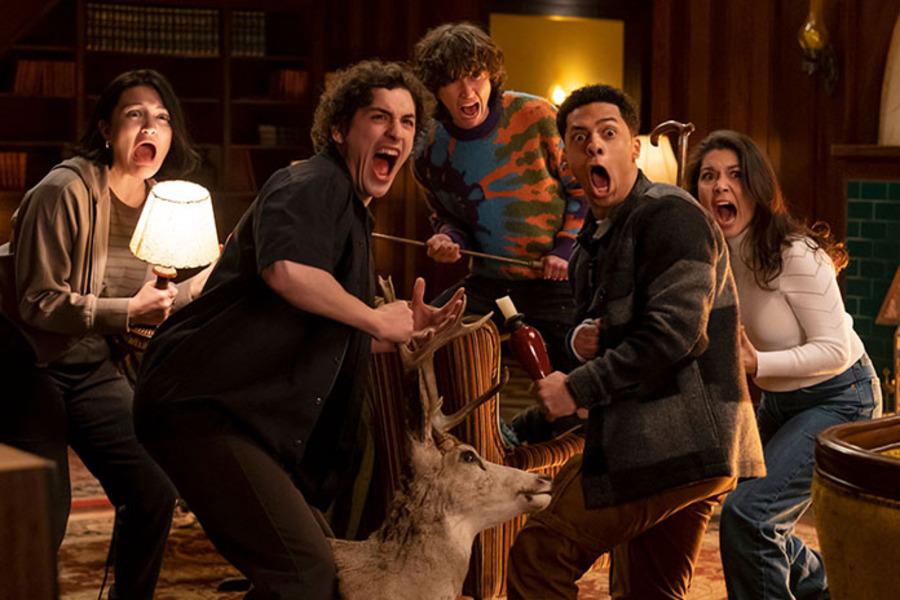 'Goosebumps' fans, beware! The beloved R.L. Stine book series is returning to television on Disney+ and Hulu on Friday, the 13th of October. Starring Justin Long and Rachael Harris, the reboot will follow five high schoolers on their journey to solve the mystery of the death of a teen named Harold Biddle. Blending nostalgia with a whole new plotline, the 'Goosebumps' series will reference five of the best-selling books, including "The Haunted Mask," "Go Eat Worms," and "Night Of The Living Dummy."
Ayo Davis, President of Disney Branded Television, shared the exciting news in a statement.
"R.L. Stine's 'Goosebumps' franchise is a pop culture phenomenon that holds a special place in the hearts of people of all ages. We are delighted to bring this spooky new series to audiences everywhere in a big way on Disney+ and Hulu, which we hope will not only captivate new audiences with its elevated thrills and chills but also lifelong fans nostalgic for the stories that are a staple of their generation."
The new 'Goosebumps' series is a reboot of the original show that ran in the 90s. Airing from 1995 to 1998, each episode reenacted an iconic book from the saga. The franchise was also given a film spin-off in the 2010s, starring Tenacious D's Jack Black. R.L. Stine himself even hosted the first season of the original even hosted the first season of the original show, as well as starred as Principal Harrison in the film franchise.
While fans are unsure of what to expect in the reboot, it will be chilling and mysterious all its own.
Selling over 400 million books across 235 installments worldwide, 'Goosebumps' remains one of the most popular series of all time. It is beloved by artists and fans of the punk and emo genres, with Matt Copley of UNWELL having remixed the iconic 'Goosebumps' Broadway musical theme song. The franchise's spooky themes and dark aesthetic have solidified it as an inspiring and relevant piece of pop culture today.
From the investigation into Harold Biddle's passing to the uncovering of their parent's secrets, we can't wait to see R.L. Stine's stories come to life onscreen again. Watch the trailer below and mark your calendars for its release on October 13.