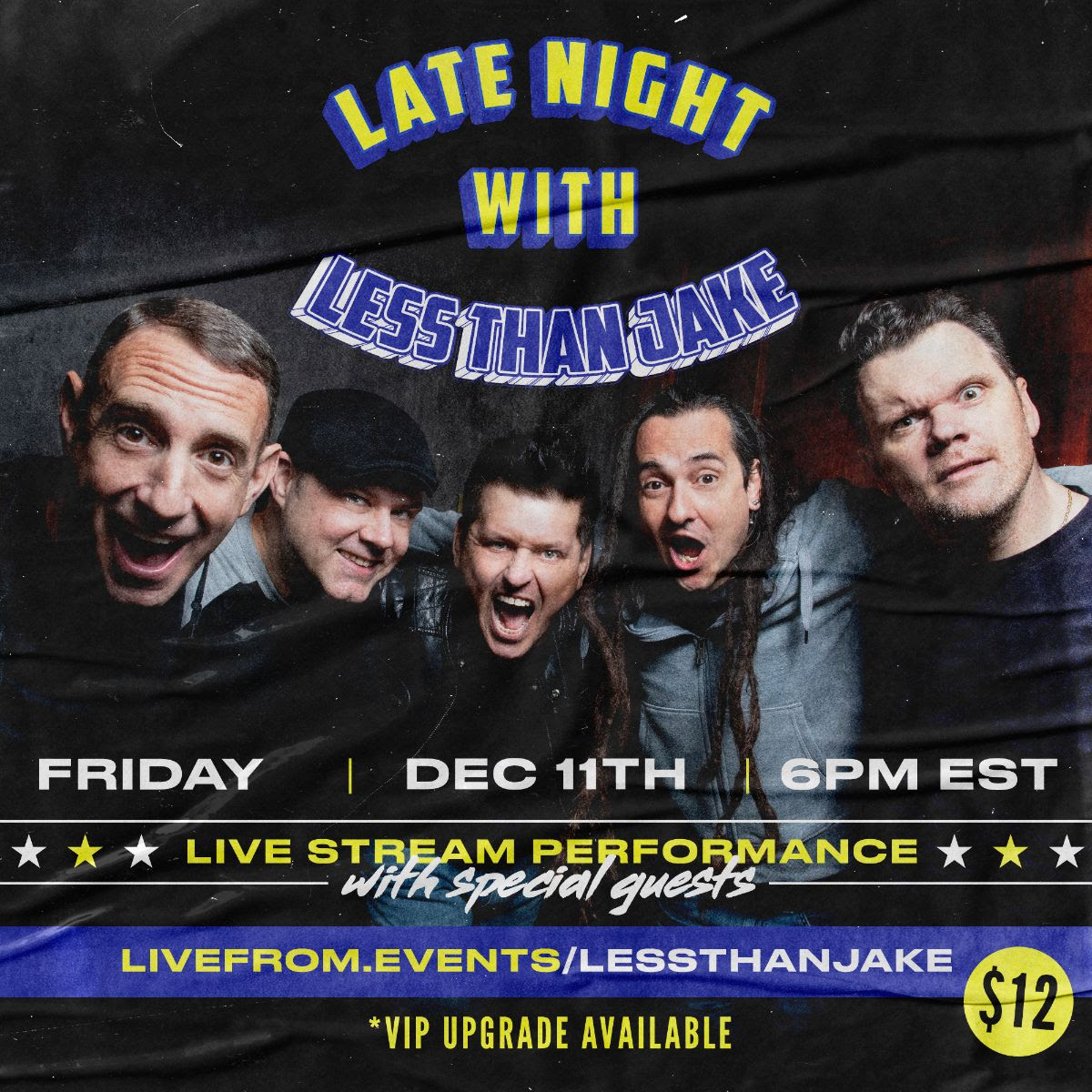 Today Less Than Jake announced their first ever livestream performance taking place on December 11th from Gainesville, FL. Taking a cue from some of the television greats, the show is titled Late Night with Less Than Jake (even though it airs 6:00pm EST). Last month the band gave fans a small taste of what to expect with their newest single "Lie to Me" along with its music video, and this show also marks the inauguration of their 9th studio album Silver Linings.

Late Night with Less Than Jake promises to be one hell of a show. LTJ will be performing a number of their classics as well as debuting songs from their newest album. With the promise of special surprise guests and a VIP option, full of exclusive performances and interviews, the band is making sure this is one to remember (because, you know, at this point we'd expect nothing less). Bassist and vocalist Roger Lima explained, "We thought just playing to a bunch of cameras could be kind of weird, so we had to do some stuff to make the show more us."

Fans can expect a combination of new and old with Silver Linings. Although they never stray from their signature ska-punk sound, LTJ always find ways to keep it fresh. This album and show will be the first with their new drummer Matt Yonker (Teen Idols, The Queers). We're not sure yet what other tricks these guys have up their sleeves but we're excited to find out.

Late Night with Less Than Jake airs Friday, December 11th at 6pm EST and will be available on demand from December 12th at 6pm EST to December 14th at 6pm EST.

Purchase your tickets here.
Check out the music video for "Lie To Me" below