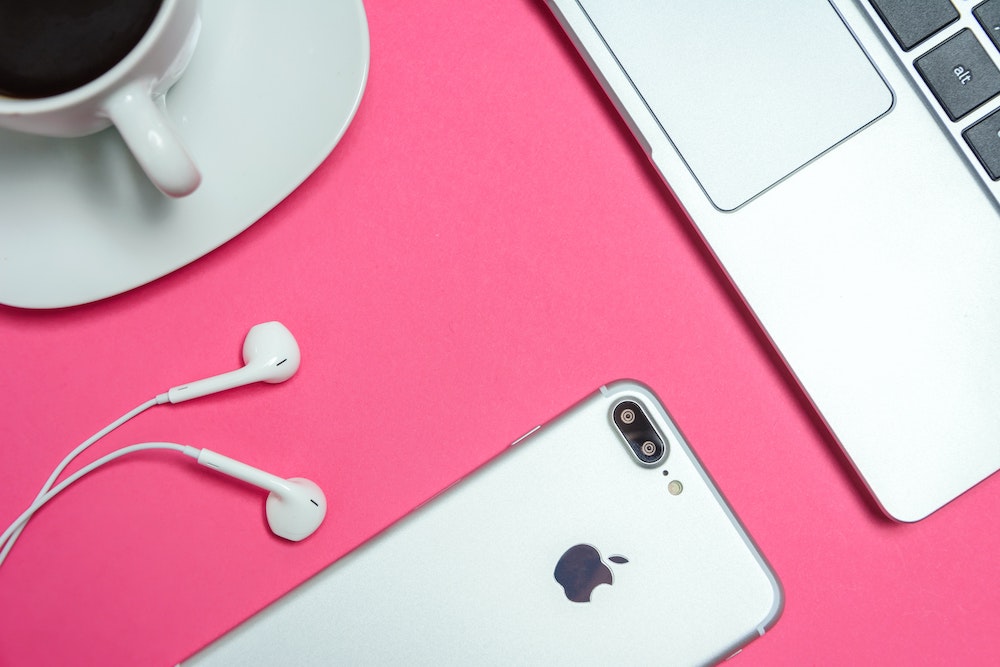 What better way to kick off a weekend than with new music? Fridays are always chock full of the latest songs and albums ready to be the soundtrack to everyone's antics, and here you'll find some of the week's standout releases. Whether you're ready to spin an anticipated song from a favorite artist or just taking a look at what's out there, there's a whole lot of tunes to dive right into. Who knows—maybe you'll find your next obsession.
John Mayer
"Last Train Home"
It's all nostalgia for John Mayer and his new single "Last Train Home". Like the cover art to the forthcoming Sob Rock, the track is equipped with the kind of 80s influences, in its throwback guitar tones, that you forget can be written by other artists besides Jack Antonoff. But once the solo hits, you know it's unmistakably Mayer.
Billie Eilish
"Lost Cause"
"Lost Cause" is a major chill out vibe from Billie Eilish, who incorporates some jazzy elements on a track heavy on bass strums. She isn't hitting ballad territory here but the mid-tempo, laid-back feel is the sweet spot when it comes to her songwriting.
Set It Off
Midnight (The Final Chapter)
Set It Off's Final Chapter—or rather, a dramatic way to say "deluxe edition"—is the band putting out their solid Midnight record in front of potential new listeners with a few extras added in. If the album doesn't draw you in, the acoustic versions of some choice cuts will—the band's theatrical dark pop translates effortlessly to a stripped down setting, making them the highlight of the six additions to the track listing.
Chvrches
"How Not to Drown" (feat. Robert Smith)
CHVRCHES enlists The Cure's Robert Smith for their new single "How Not to Drown", combining vocals from opposite ends of the spectrum on the dreamy atmospheric track. Smith's inclusion doesn't feel out of place, neither does the band's pivot from electropop to more of a rock sound.
Atreyu
Baptize
Baptize completes a trilogy of Atreyu albums produced by prolific pop producer John Feldmann, who has always had an affinity for bringing out the accessibility of harder acts like The Used and Escape the Fate. His best work with Atreyu is done here—"Catastrophe" is a serious radio rattler, while the Travis Barker feature on "Warrior" adds another level to their musicianship.
Sleeping With Sirens
"Bloody Knuckles"
Sleeping With Sirens takes a step back toward their roots with the poppy yet aggressive "Bloody Knuckles". The oh so familiar shrieking vocals never miss a beat as they command a toe tapping chorus—one of the strongest that the band has delivered in years.
Rise Against
Nowhere Generation
With a discography spanning 20 years, Rise Against's Nowhere Generation sparkles in youth and a revitalized energy. Their first record since leaving a major label has them zeroed in on their strong suits, crafting rapid fire rock riffs offset by pop-punk standouts, like the addictive "Sooner or Later".
read our full review of Nowhere Generation
Trash Boat
"Don't You Feel Amazing?"
UK rock outfit Trash Boat unveil the title track to their new album, Don't You Feel Amazing?, and their foot never lets off the gas pedal. Between the big time hooks and chugging guitars, subtle background screams throughout make sure your ears never get a breather.
Blackpink
'The Show' Live
As in-person shows ramp back up again, credit still needs to be given to the livestreams that have gotten fans through the past year, especially ones with as much production value as the in-person shows themselves. For k-pop phenoms Blackpink, their livestream concert back in January was the first time listeners got to experience their new tracks in a live setting. The set's album, which is finally seeing its release, obviously doesn't showcase the dazzling arena visuals but it's an example of the spectacle soon coming to a stadium near you.
Prince
"Born 2 Die"
The previously unreleased "Born 2 Die" is the public's latest look into Prince's not-as-old material, as part of an upcoming posthumous record, originally recorded in 2010. Inspired by late soul musician Curtis Mayfield, the jazz-oriented tune is five minutes of pure groove and swagger.
Other new releases:
Alanis Morisette, Willie Nelson – "On the Road Again"
BTS – Butter (Hotter, Sweeter, Cooler) EP
Blackbear & Tate Mcrae – "u love u"
Jxdn – "Think About Me"
Powfu – "Mario Kart" (feat. Travis Barker)
Madison Beer – "Reckless"
Monsta X – One of a Kind
Bad Bunny – "Yonaguni"
Chet Faker – "Feel Good"
H.E.R. – "Change (From The Netflix Series We The People)"
Joan – "Don't Say You Love Me"
Ty Dolla $ign, Jack Harlow & 24kgoldn – "I Won"
Wolf Alice – Blue Weekend
Calvin Harris – "By Your Side (feat. Tom Grennan)"
Remi Wolf – "Liz"
Smallpools – life of the party EP
bulow – "Revolver"
cleopatrick – Bummer
Hayley Kiyoko – "Chance"
Marshmello, Eptic – "Hitta (feat Juicy J)"
TOMORROW X TOGETHER – "Magic"
Surfaces – "So Far Away"
Keith Urban, BRELAND – "Throw It Back"
Cavetown – "Idea of Her" / Man's Best Friend
Dennis Lloyd – "The Way"
Cautious Clay, Saba – "Strange Love – Single Edit"
glaive – "detest me"
King Princess – "House Burn Down"
Becky G, El Alfa – "Fulanito"
Jessie Ware – "Hot N Heavy"
Dillion Francis, 220 Kid, Bryn Christopher – "Unconditional"
The Marías – "Un Million"
Cynthia Erivo – "The Good"
Anthony Ramos – "Échale"
WILLOW, ​¿​T​e​o​?- "Buzzed"