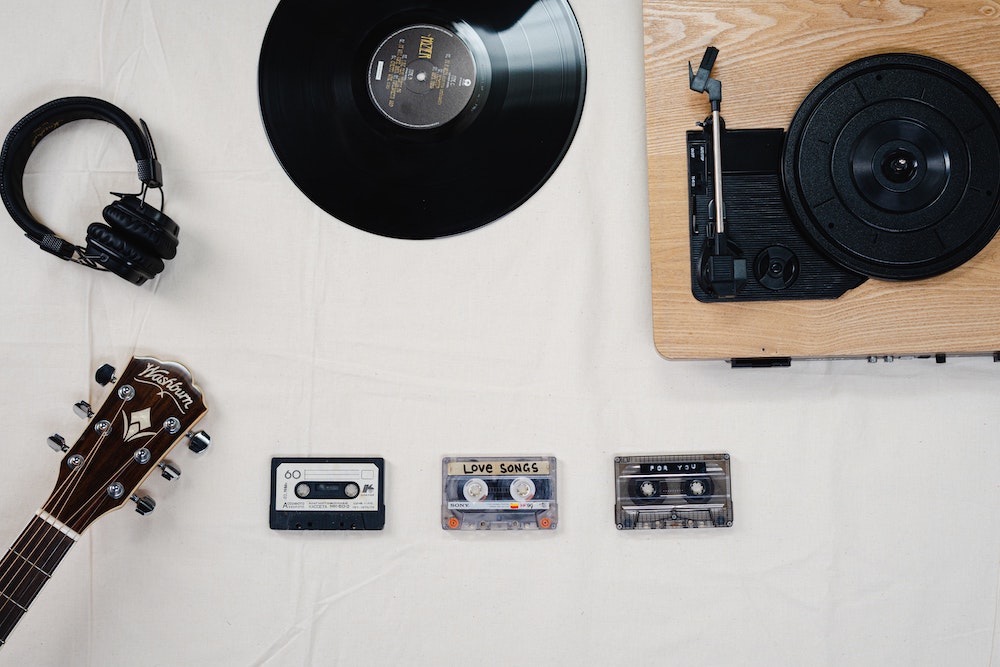 What better way to kick off a weekend than with new music? Fridays are always chock full of the latest songs and albums ready to be the soundtrack to everyone's antics, and here you'll find some of the week's standout releases. Whether you're ready to spin an anticipated song from a favorite artist or just taking a look at what's out there, there's a whole lot of tunes to dive right into. Who knows—maybe you'll find your next obsession.
Shawn Mendes
"Wonder" (Acoustic)
No arenas? No problem. Shawn Mendes hasn't been able to give his new single the live performances it deserves but that hasn't stopped him from getting the most out of one of the year's best pop songs. His acoustic rendition of "Wonder" is somehow even more emotional than the original, thanks to its primary focus on piano.
Anti-Flag
"A Dying Plea Vol. 1"
Whether there's somebody new in the White House or not, the country has serious problems it needs to address—political punk mainstays Anti-Flag spell it out in a song along with an all-star lineup featuring Rage Against the Machine's Tom Morello. "A Dying Plea Vol. 1" is fast, hard-hitting, and makes a major impact lyrically as it raises awareness for social injustices.
Little Mix
Confetti
Little Mix doesn't know how to miss. You can argue that, maybe, they aren't as massive as they were a few years back but the UK group continue to be superstars in the studio. Confetti is their sixth full-length and they're still finding ways to impress—whether on the Lady Gaga-esque "Happiness" or the 90s R&B anthem "Breathe".
This Wild Life
"Nothing Hurts Like Love for the First Time"
Underrated, unappreciated; whichever synonym you want to use would probably represent This Wild Life. Basically a more emo Dan + Shay, this acoustic rock duo kill it with everything they release. "Nothing Hurts Like Love for the First Time" is another gem with its dreamy production and delicate guitar strums.
The Offspring
"Christmas (Baby Please Come Home)"
There's nothing quite like a punk rock Christmas. The Offspring get into the spirit early (note: if it's before Thanksgiving, it's early) by dropping a cover of the classic "Christmas (Baby Please Come Home)". You've heard it a million times, sure, but The Offspring just makes it hit differently.
Monsta X
Fatal Love
K-pop phenoms Monsta X redefine what k-pop means with their new album Fatal Love. The group has always been eclectic with their sound but here they run their talent through a musical gauntlet with a track listing that spans styles such as rap, pop, R&B, and more to make for the ultimate Monsta X experience.
Glaswing
"When You're Smiling My Way"
"You're lovely when you're looking back at me". Glaswing's debut single "When You're Smiling My Way" is the ultimate love song. The moniker for Copeland frontman Aaron Marsh makes a rousing entrance. The vocals, of course, are immediately familiar and the electronic elements coupled with a catchy piano melody will stay with you long after the track is over.
The Dangerous Summer
"I'm Alive"
The Dangerous Summer might have to throw some royalties in Third Eye Blind's direction after their new single "I'm Alive". A track instantly reminiscent of "Jumper", the song is unapologetically influenced by that 90s style radio rock—as the band creates something massively different from what we're used to from them.
Other new releases:
Cheat Codes – "Washed Up"
Liam Payne – "Naughty List"
Why Don't We – "Fallin' (Adrenaline)" (Goldhouse Remix)
Tritonal – "Happy Where We Are"
Gorillaz – Song Machine Episode 8
Jake Miller – "JUMPIN (feat. MILES)"
DREAMERS, DeathByRomy – "True Crime"
Hanson – "Nothing Like A Love Song" / PERENNIAL: A Hanson Net Collection
Raleigh Ritchie – "Squares"
KONGOS – Lord of the Files EP
The Kid LAROI – F*CK LOVE (SAVAGE)
24Goldn – "Mood (remix) feat. Justin Bieber, J Balvin & iann dior"
Sech, J Balvin – "La Luz"
Maluma, The Weeknd – "Hawai – Remix"
Paloma Mami – "For Ya"
Dermot Kennedy – "Without Fear (The Complete Edition)"
System Of A Down – "Protect the Land" / "Genocidal Humanoidz"
Lukas Graham – "Where I'm From (feat. Wiz Khalifa)"
Faouzia, John Legend – "Minefields"
Brittany Howard – "You'll Never Walk Alone"
RAYE – "Love of Your Life"
Kylie Minogue – DISCO (Deluxe)
Phora – "This Weekend (feat. Ty Dolla $ign)"
Omah Lay, 6LACK – "Damn"
Oliver Heldens, Party Pupils – "Set Me Free (feat. MAX)"
Swae Lee – "Krabby Step (feat. Tyga, Lil Mosey)"
Mike WiLL Made-it – "What That Speed Bout!? (feat. Nicki Minaj & YoungBoy Never Broke Again)"