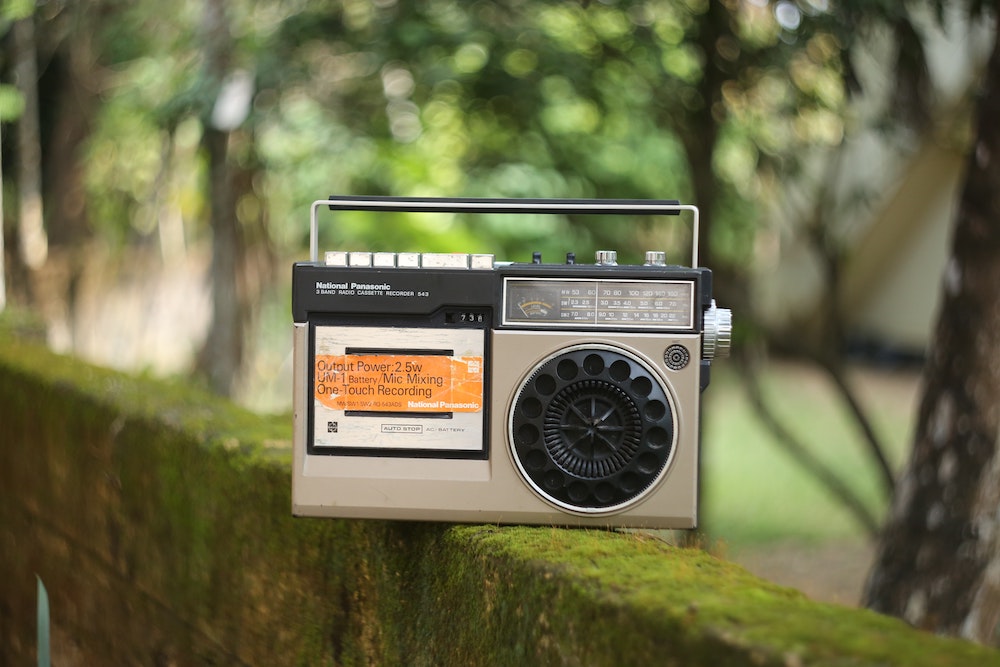 What better way to kick off a weekend than with new music? Fridays are always chock full of the latest songs and albums ready to be the soundtrack to everyone's antics, and here you'll find some of the week's standout releases. Whether you're ready to spin an anticipated song from a favorite artist or just taking a look at what's out there, there's a whole lot of tunes to dive right into. Who knows—maybe you'll find your next obsession.
Seaway
Big Vibe
From pop-punk to alt-rock, Seaway are pretty good at this music thing. Their new LP Big Vibe is their first full-length in over three years, so they've had ample time to fine-tune their sound to make this sonic jump feel natural. Of course, they haven't changed completely—Big Vibe is still big on its core Seaway-ness—packed with hooks and a sure-to-be soundtrack for weekends to come.
Mayday Parade
Out of Here
Out of Here is a disappointing EP from Mayday Parade… Wait, it's only because of its three-song length. It's too short! If you had to bet on any band to drop three solid songs, your money would be placed well on these guys. "First Train" is maybe the most exciting of the bunch, featuring heavy guitars that make a unique sound when mixed with the band's pop shine.
Silverstein
"My Disaster 2.0"
Two Silverstein albums in a year? We'll take it. The band plans on releasing yet another collection of their oldies revamped and recorded under the title REDUX II next month. "My Disaster 2.0" is a remake of their "Arrivals & Departures" track from 2007. It's amazing listening to the old and new back-to-back to hear how polished Shane Told's vocals have become over the years.
Our Last Night
"My Ex's Best Friend"
It's not often you see Our Last Night cover a song that is already kinda-sorta in their wheelhouse in the first place. Taking on Machine Gun Kelly's "My Ex's Best Friend", Our Last Night basically recreates an identical version with some screams thrown in—'cause well, that's just what they do. The rapper's foray into solid pop-punk makes this song something best heard in its original state.
Bad Religion
"What Are We Standing For"
"What Are We Standing For" is a Bad Religion b-side recorded last year, but it fits better than ever now. The punk-rock advocates have never been shy about fighting for what they believe in; this track is no different. Frontman Brett Gurewitz made the song's message clear: "Dissent, as a form of political speech, is vital to democracy."
Justin Bieber
"Lonely"
Justin Bieber's "Lonely" is a raw and personal glimpse into the stardom that has overtaken the pop star's life since he was 13. A collaboration with producers Benny Blanco and Finneas, we've never seen Bieber quite this honest on the melancholy piano ballad, leading to what is easily one of his best songs in years.
Dan + Shay
"I Should Probably Go to Bed" (Acoustic)
As good as they are full-band, nothing measures up to Dan + Shay when they bust out an acoustic guitar and get stripped-down. They give the acoustic treatment to latest single "I Should Probably Go to Bed", creating a soulful rendition that ends up making the song even livelier than its counterpart.
Beabadoobee
Fake It Flowers
20-year-old beadaboobee makes a nostalgic statement with her debut album, Fake It Flowers—an excellent ode to 90s pop rock with a hint of teenage angst and grunge for good measure. Originally creating lo-fi tunes in her bedroom, she graduates to a bigger stage like a full-blown star. (read our review)
Demi Lovato
"Commander in Chief"
In a powerful message to the President and a battle cry to vote in November, Demi Lovato is more vulnerable on "Commander in Chief" than she's ever been before. On the moving ballad, you can hear what is almost an exhausted Demi but one who speaks nonetheless—"We'll be in the streets while you're bunkering down" is the standout lyric that drives the point of the track home; music is lucky to have a voice like hers.
Other new releases:
Maroon 5 – "Nobody's Love (feat. Popcaan)"
Pearl Jam – "Get It Back"
G-Eazy – "Hate the Way"
The Vamps – "Would You"
Lauv & Conan Gray – "Fake"
Little Mix – "Happiness"
Stevie Wonder – "Can't Put it In the Hands of Faith (feat. Rapsody, Cordae, CHIKA & Busta Rhymes)"
KONGOS – Mad Man
Fickle Friends – "92"
Portugal. the Man – "Who's Gonna Stop Me (feat. "Weird Al" Yankovic)"
Mary J Blige – "See What You've Done (from the film Belly of the Beast)"
Nothing But Thieves – "Phobia"
Pentatonix – "Be My Eyes"
Major Lazer – "QueLoQue (feat. Paloma Mami)"
The Weeknd – "In Your Eyes – Remix (feat. Kenny G)"
Ty Dolla $ign – "Be Yourself (feat. Jhene Aiko & Mustard)"
James Blake – "Before"
SHAED – "No Other Way"
King Princess – "Only Time Makes It Human"
PARTYNEXTDOOR – PARTYPACK
Kelly Rowland – "Crazy"
Little Mix – "Happiness"
Icona Pop, Sofi Tukker – "Spa"
The Vamps – Cherry Blossom
Sofia Carson – "Guess I'm a Liar"
The Struts – "Strange Days"
Ashton Irwin – "Scar"