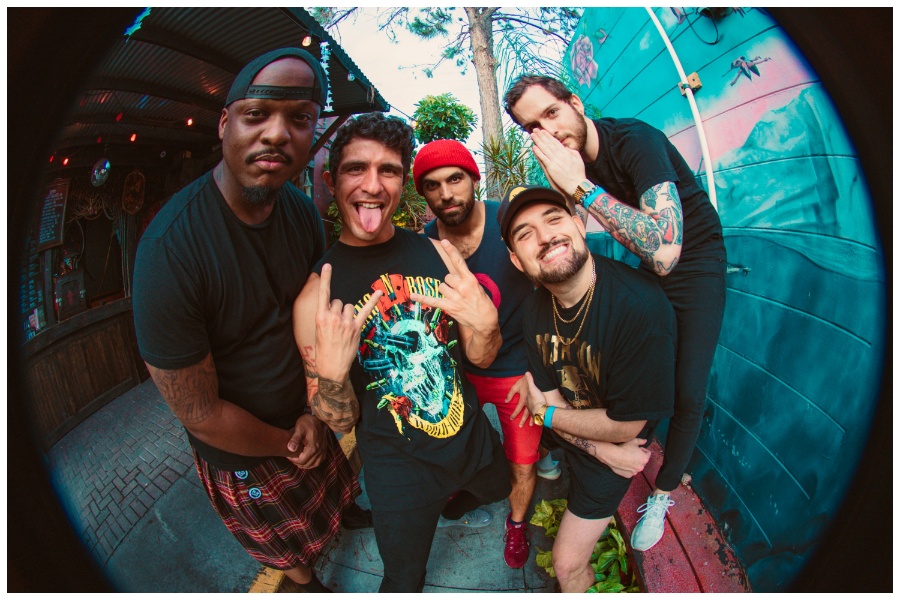 Hot off the heels of performing a sold-out show alongside The Used in May, FELICITY have returned with their spellbinding new single, "Levitate," their first taste of new music since 2021's Dear Universe debut album release. The infectious new track exudes the band's natural charisma with it's arousingly, upbeat structure and piercing instrumentation.
"Levitate" explores the intoxicating effect a person can have on you, to the point where you lose sight of your own identity. With its mesmerizing melodies and dynamic instrumentation, the band effortlessly blends elements of pop-punk and funky rock to create a sound that is uniquely their own. The captivating vocals of Damien Fagiolino add depth and emotion to the lyrics, which explore the overwhelming infatuation one can experience when deeply drawn to another person. FELICITY's latest effort also introduces the group's new drummer Rashid Williams to the mix through his pounding percussions that are a standout across the track.
"'Levitate' is about being so infatuated with a person that you forget who you are," Fagiolino shares of the new release. "They've got you so high on whatever it is they do that you're drifting off into another galaxy. You want to do everything for them and lose yourself in the ecstasy they provide."
"We're never had a song you could outright dance to," guitarist Andrew Rapier continues. "In the past, it's always been stuff you want to mosh or headbang or circle pit to, but I feel like 'Levitate' is a song we could show to different generations of our family and have them all enjoy it."
"Levitate" is guaranteed to leave you spellbound. Experience the magnetic allure of FELICITY's new release and get ready to embark on a transcendent musical journey.