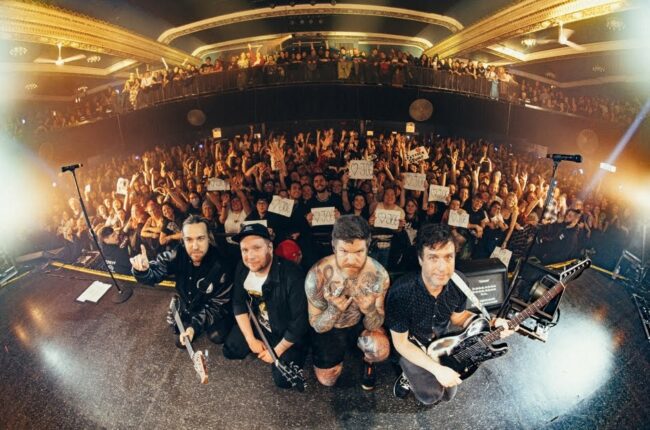 Legendary rock band, Fall Out Boy have treated fans to a modernized take on the Billy Joel classic, "We Didn't Start The Fire" today. The original was a smash hit in 1989, spitting out a rapid-fire mixture of historical references to the boomer era. It was a lengthy montage of all relevant things, good and bad. Everything from pop culture to political references were strewn throughout the verses and broken up with an explosive chorus. It's been nearly 35 years since Billy Joel's version. Fall Out Boy deemed it necessary to give the track an up-to-date resurrection in true millennial style. We couldn't agree more.
Fall Out Boy points out so many current events from the past three decades that the song surely requires multiple listens to truly appreciate every reference. From deep fakes, MySpace, Harry Potter and Michael Jackson's death to Fyre Fest, Stranger Things, Sandy Hook, and Spongebob, the song sort of gives you whiplash. That's how living in this modern age feels day-to-day though. Especially with the way we consume media now. At least during Billy Joel's era people were reading about things in the newspaper or seeing it on the nightly news. Now we get hit with this information in a matter of seconds, constantly, from the palm of our hand. They hit the nail right on the head with this version.
Speaking on their decision to cover the classic track, Fall Out Boy shares: "I thought about this song a lot when I was younger. All these important people and events- some that disappeared into the sands of time- others that changed the world forever. So much has happened in the span of the last 34 years- we felt like a little system update might be fun. Hope you like our take on it…"
Check out the official lyric video for the cover below!