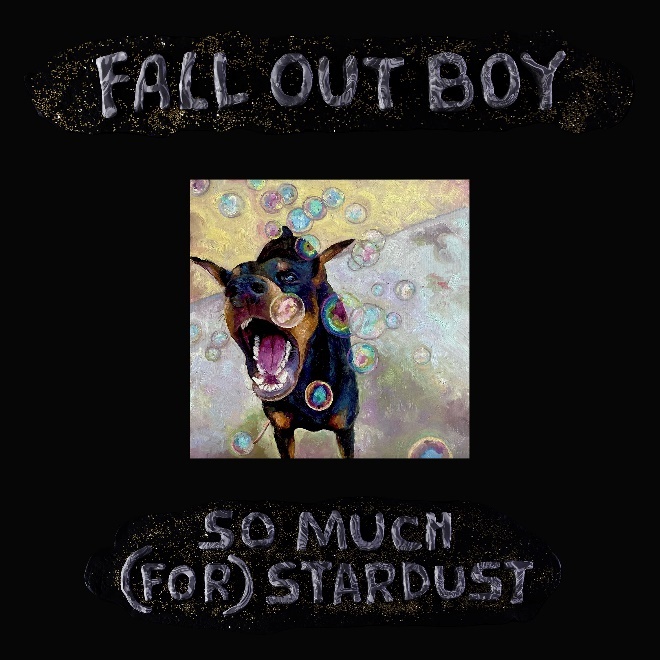 Fall Out Boy announced this morning that they'll be dropping their 8th album on March 24th, So Much (For) Stardust. March feels like forever away, but they eased the pain a bit by giving us the single "Love From The Other Side". It feels like fans have been pining over the album for a while and Patrick Stump addressed that by saying, "Technology has made it really easy to make records much more quickly these days. There's nothing wrong with that, and that spontaneity can be exciting. But we wanted to get back to the way we used to work. We wanted to make a record that was really lovingly crafted and deliberate and patiently guided — like someone cooked you a delicate meal. I'm not a very proud guy, but I'm pretty proud of this record." Pete Wentz added, "Our band has been an ongoing art project for twenty years and we know there have been many inception points along that journey. We wanted to create an album that merged those points together — something new, but carved from our foundation. Fueled By Ramen and Elektra seemed like the perfect home for this."
It feels like we've been building up to this very moment and we are going crazy over this announcement. The countdown has begun and in the meantime, listen to the new single below and pre-order the album here!
** but did you catch the bookish puns on the storybook shelf?
Taking Back Sundays with Morrie
The Giving Plain White Tee
Crime and Punishment at the Disco
Of Modest Mice and Men
The Weezer of Oz
Catch-182
Good Charlotte's Web