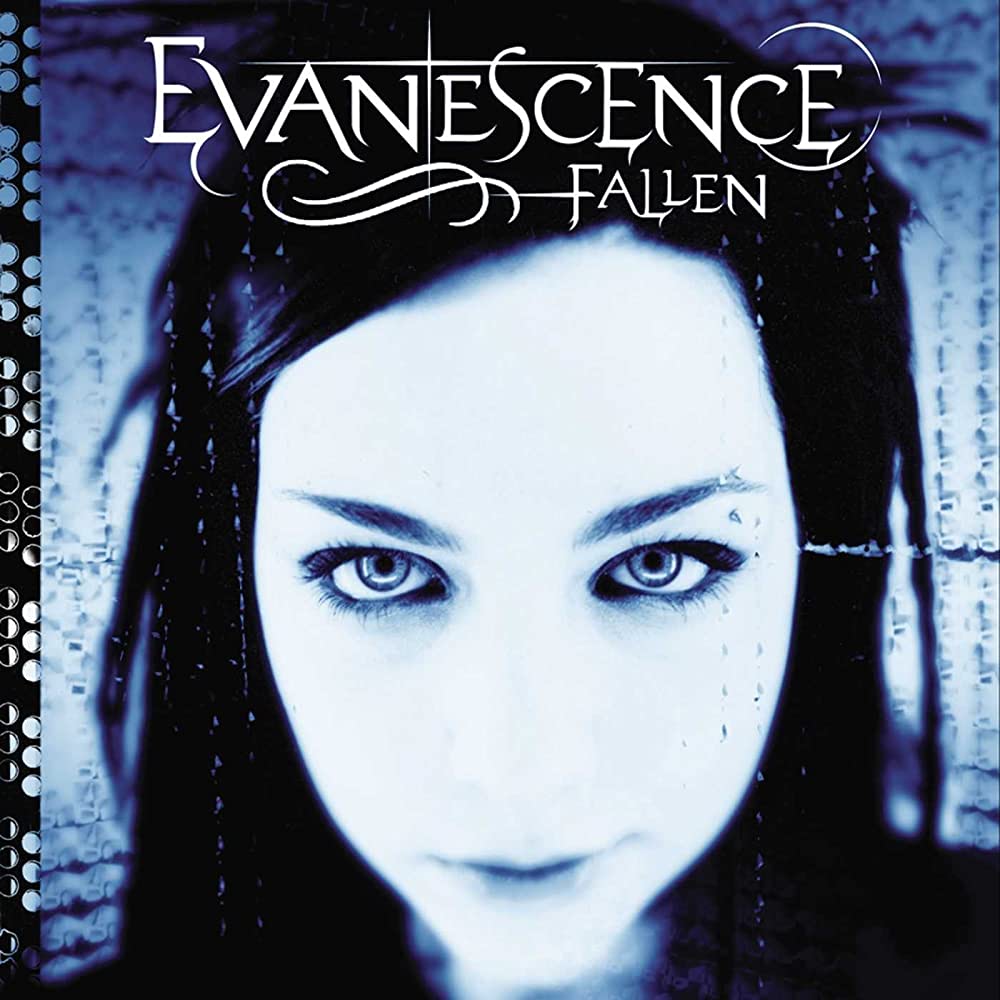 What was your favorite song in 2003? Looking through the charts for that year is a mini case study of chart-topping solo debuts from artists who would become legendary in their respective genres. 50 Cent, Beyoncé, Justin Timberlake, and Kelly Clarkson all had hit singles that year from their respective debut LPs. Also landing in Billboard's Top 10 from 2003 was the breakout platinum single "Bring Me To Life" by Evanescence. The song became a worldwide commercial success, charting in the Top 10 in over 15 countries and becoming an anthem in goth and hard rock for years to come. 
Evanescence formed in the early 1990s in Little Rock, Arkansas as a duo between vocalist Amy Lee and guitarist Ben Moody. The two musicians spent their early years recording independent demos, culminating in 2000 with the self-released EP, Origin. Only 2,500 copies of the CD were sold, until an official commercial release years later in 2017. Foreshadowing what was to come, Origin contained early demos of several songs to be released on Fallen, including "My Immortal", "Whisper", and "Imaginary".
The legacy of Fallen will always ride the success of "Bring Me To Life", even though the song saw an unconventional release. The original track was written in 2000 when Amy Lee was only 19 years old; it was later adopted into the 2003 movie Daredevil. Guest vocalist Paul McCoy (12 Stones) was added to the track, which had to be recorded and mixed well ahead of the rest of the album to fit into the movie promotion. A cinematic music video was created and filmed in November 2002. The first release of "Bring Me To Life" ended up on the Daredevil soundtrack in February 2003. The critical and commercial reception to the song prompted a wider release as the official lead single from Fallen the month after the album's release.
The music video for "Bring Me To Life", which currently has over one billion views on YouTube, features the same comic book film style as Daredevil. We find Amy Lee in a Gotham-like city, struggling with a nightmare of herself free-falling from a tall building. A distant band plays in a separate apartment high above Lee's, drawing her out of bed and towards the music. Lee scales the outside of the building, trying to reach the band. Lee and McCoy notice each other, but when McCoy opens the window, Lee slips. McCoy reaches out and grabs her as the two sing:
"Frozen inside without your touch, without your love.
Darling, only you are the life among the dead.
All the time, I can't believe I couldn't see
Kept in the dark, but you were there in front of me.
I've been sleeping a thousand years, it seems
Got to open my eyes to everything.
Without a thought, without a voice, without a soul.
Don't let me die here (there must be something more)
Bring me to life!"
The scene is drama at its finest, with Lee hanging on for dear life as McCoy desperately tries to save her—literally from the fall and metaphorically from Lee's nightmare. The duet continues back and forth, yielding the most iconic lyric on Fallen and in goth rock for years to come:
"Wake me up inside
(I can't wake up) wake me up inside
(Save me) call my name and save me from the dark
(Wake me up) bid my blood to run
(I can't wake up) before I come undone
(Save me) save me from the nothing I've become."
None of us can listen to this song without belting out the line "Save me," perfectly timed to the moment it arrives. The image of Lee singing that line to McCoy while dangling off a skyscraper ledge is as cinematic as it gets.
While "Bring Me To Life" emerged as the anthem from Fallen, the album shines in the deep cuts as well. Album opener "Going Under" sports a nu-metal vibe at the start, with glitched vocal effects and a driving hard rock guitar riff. Lee adopts several vocal styles, switching between soaring melodies and haunting spoken (and whispered) word. "Imaginary" shows the most transformation from the early version released on Origin. The song blends classical strings and thick hard rock, transitioning back and forth between an acoustic ballad and goth rock grooves. The song reaches a crescendo at the end with ferocious violin strings battling the guitar chords.
The strings shine brightest on the other hit single from Fallen, "My Immortal". The song is a classic ballad with swirling strings and fluttering piano chords. Lee sings a gorgeous melody on the track about the tragic loss of loved ones. A major change of pace from the rest of the album, "My Immortal" provides a brief respite from the driving goth rock and allows Lee's vocal prowess to fluoresce, unobstructed.
Fallen ends on a high note with "Whisper". One might have expected a softer, more melancholic ending, given the name, but the song hits just as hard as any moment on the album. The instrumentation swells as Lee writes some of the darkest lines on the record, singing a duet with a growling voice that slowly morphs into a dark cult-like chant in Latin:
"Fallen angels at my feet
Whispered voices in my ear.
Death before my eyes
Lying next to me, I fear.
She beckons me, shall I give in?
Upon my end, shall I being
Forsaking all I've fallen for?
I rise to meet the end."

"Don't turn away (don't give in to the pain)
Don't try to hide (though they're screaming your name)
Don't close your eyes (God knows what lies behind them)
Don't turn out the light (never sleep, never die)"

"Servatis a periculum, servatis a maleficum…"
The major success of Evanescence's debut album makes it hard to believe the turmoil that was going on behind the scenes, long before the album was even released. Amy Lee and Ben Moody began writing Evanescence songs as young as 15 years old. While the two musicians are both incredibly talented, they always had creative differences. Lee wanted to push her music into new creative avenues while Moody kept an eye on commerciality and accessibility. The creative and personal differences between Lee and Moody reached such a fever pitch that the duo could not make it through the initial touring cycle behind Fallen. Moody departed the band in October of 2003 during a European leg of the tour.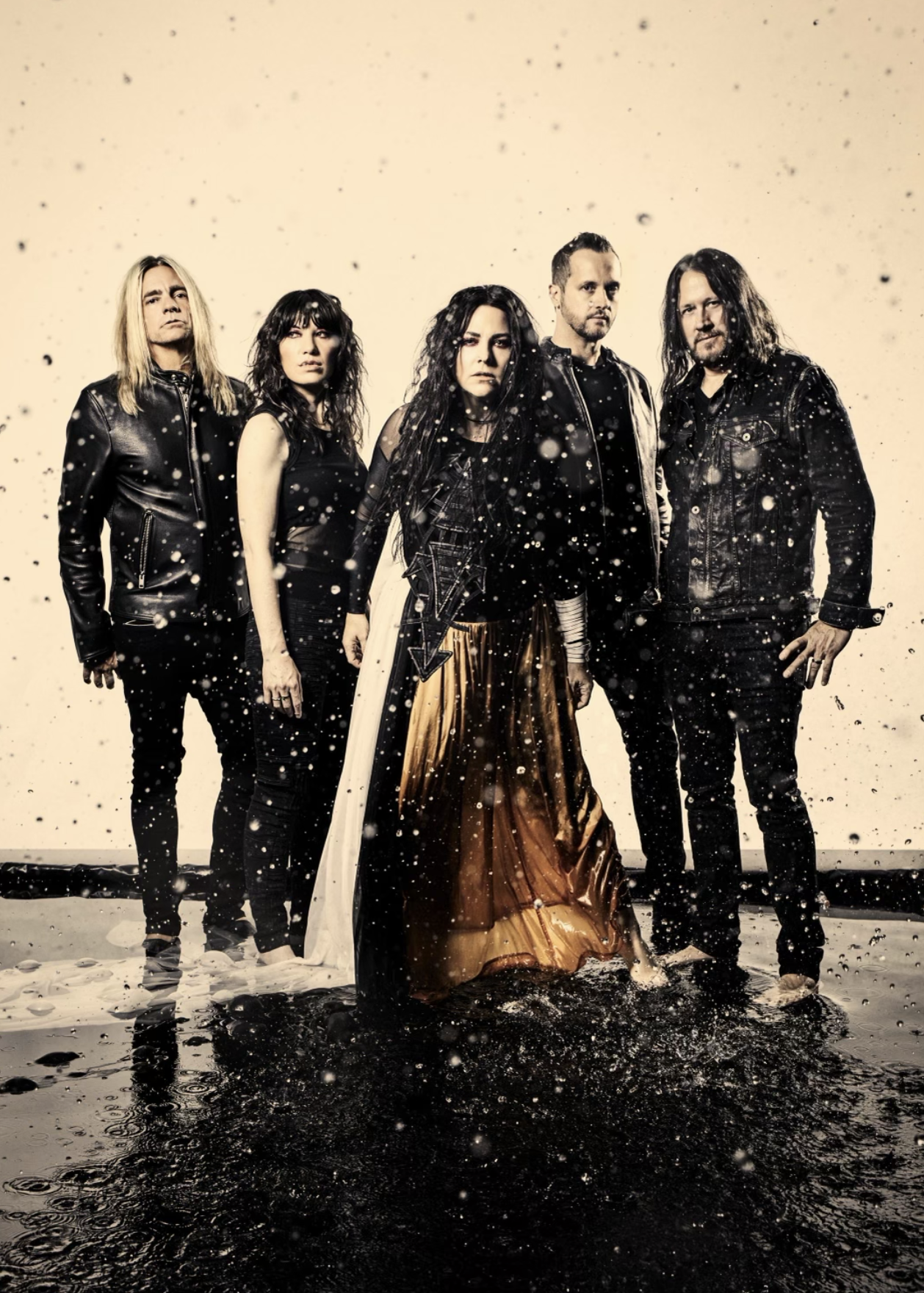 —
At the time, the tension between Lee and Moody had made it apparent that a second Evanescence album would never happen if things didn't change. After Moody left, Terry Balsamo (former guitarist of the band Cold) joined the band to complete the European tour and would ultimately become a permanent member of Evanescence. Odds and precedent were against the band having a future, regardless of how popular their debut album was. Few bands survive such early turmoil between founding members, but Lee never allowed the band to waver. Evanescence completed the tour they were on and Lee was ultimately successful in her legal action to continue under the same name in the aftermath of Moody's departure.
Fast-forward 20 years later and Fallen is still a beloved album from fans spanning generations. Impressionable teens from the early aughts can still feel Lee's voice inside their heads, while a whole new generation of goth rockers, pop-punks, and emo kids are still discovering and falling in love with the record. Evanescence crafted a modest, five-album catalog over the last 20 years but they have been steadily touring the entire time. Currently, Evanescence is supporting Muse on a lengthy arena tour, celebrating their 2021 record, The Bitter Truth. Rock has a long history filled with some of the greatest vocalists, but you cannot miss the opportunity to hear Amy Lee sing "Save me" in chorus with a packed arena.