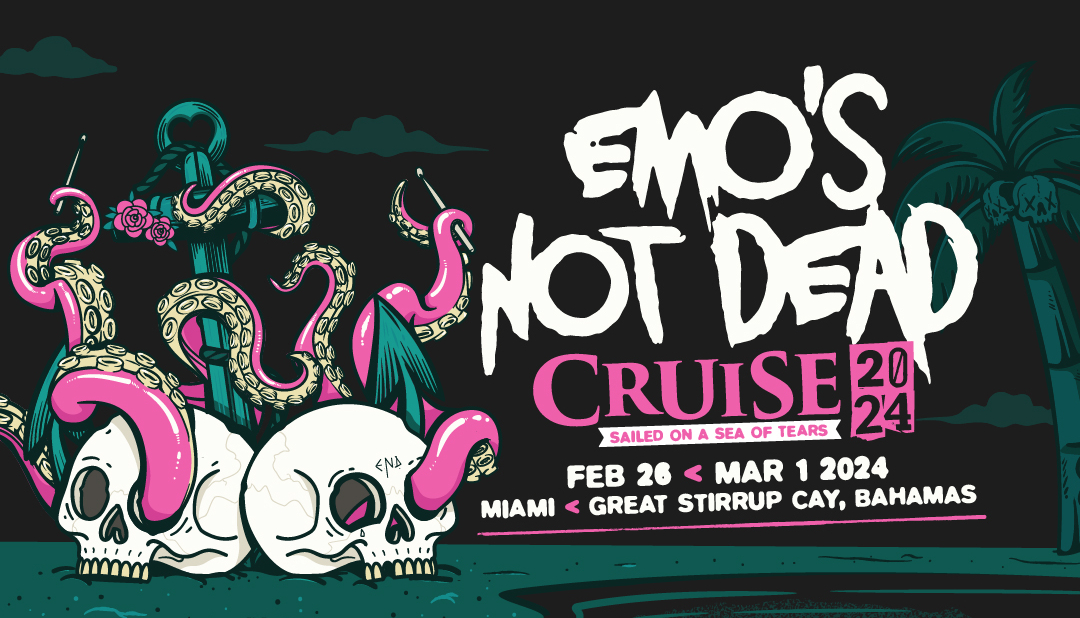 Emo's Not Dead, the brainchild of Matt Cutshall, has revealed that they are to set sail again for another edition of their cruise. Emo's Not Dead started life as a tribute to all things scene and has grown into something more much significant. From skits to original songs, merch to events, it has become a lifestyle brand in its own right.

The first cruise took place in November 2022, and featured appearances from Dashboard Confessional, Underøath, New Found Glory and many more. But now, 2024 is going to be bigger and better than ever before.

The first wave of names that will be hitting the high seas has been announced. Yellowcard will headline, with Mayday Parade, Story Of The Year, August Burns Red and Senses Fail also joining. Then there's The Devil Wears Prada, Charlotte Sands, Armor For Sleep and Reclaim The Fallen. Oh, and the first playthrough of the debut album from the Emo's Not Dead band Your Fallen Hero.

There will also be plenty of other activities. From live podcast records to belly flop contests, private beach parties to late-night TV spoofs, it's all here.

The Emo's Not Dead cruise is set to take place between February 26 and March 01 next year, sailing between Miami and Great Stirrup Cay in the Bahamas.

Pre-sale is available now from right here.