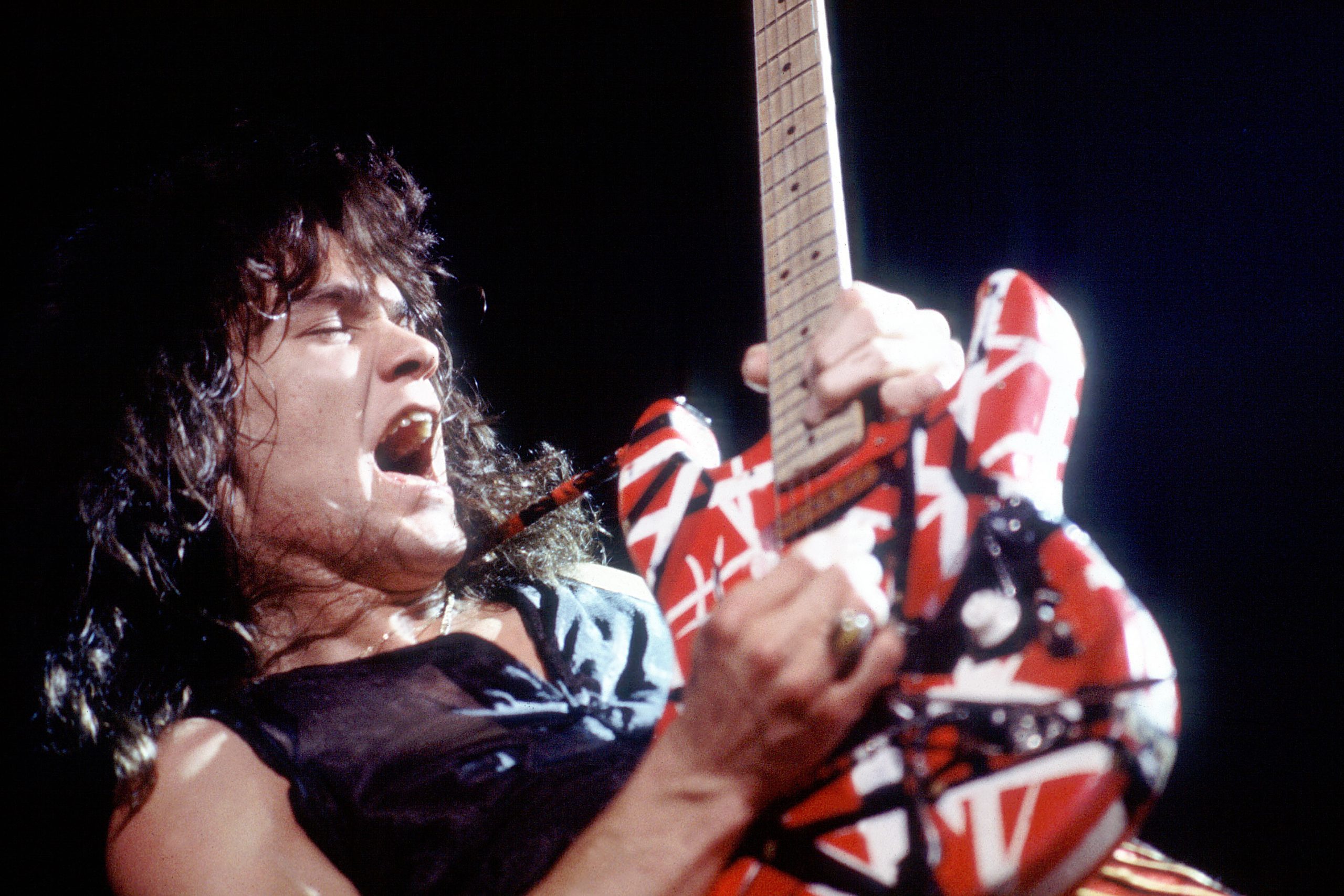 Eddie Van Halen of Van Halen on 3/4/78 in Chicago, Il. (Photo by Paul Natkin/WireImage)
Rock legend Eddie Van Halen has sadly passed away at the age of 65, due to throat cancer, TMZ  has reported today.
Van Halen had been battling cancer for over a decade but the fight got harder in the past couple of years. Over the past 72 hours, it was revealed that the cancer had spread to other organs. His wife Janie, brother Alex, and son Wolfgang were by his side when he passed.
In 1972, he founded the internationally loved band Van Halen and has had a celebrated career spanning almost four decades, fronting the band and touring up until recently, even when he became sick. His fandom began to really build in the 80's and transcended into every decade after. Generations have been able to enjoy the art he created. Van Halen was my dad's favorite band in high school and he was able to pass on that love to his kids. I know households around the world have similar stories and his absence will be felt.
Van Halen's son posted a sweet tribute on social media that you can see below. We're heartbroken to see another incredible artist has left us. All of our love to his family and friends.