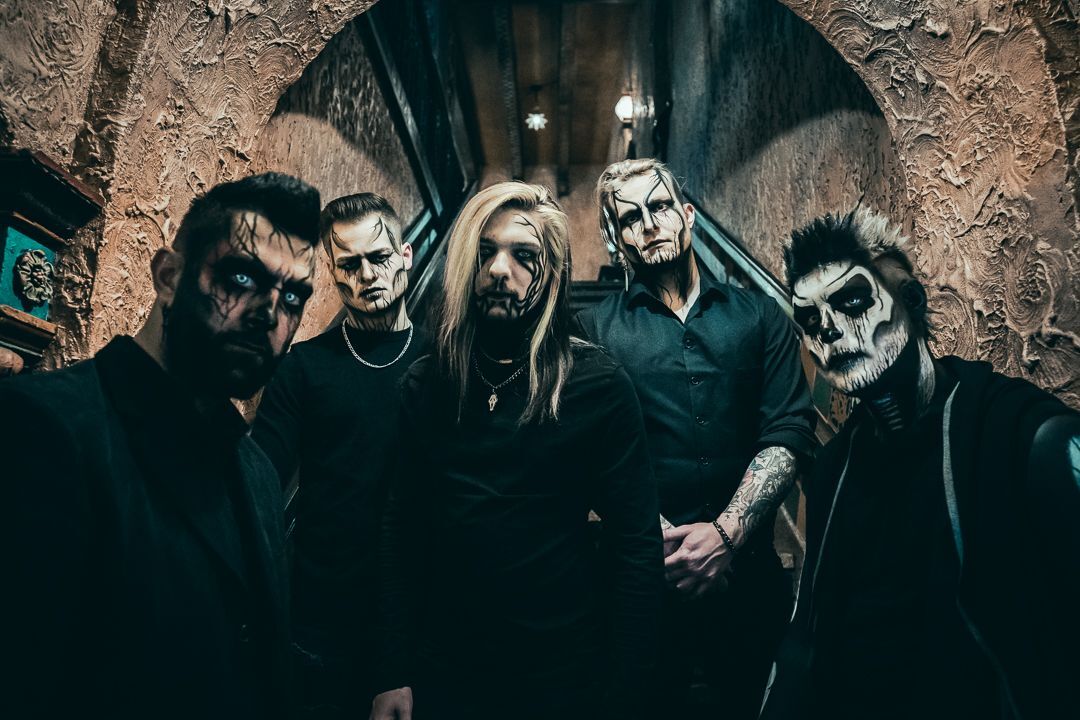 Hard-hitting rock unit Dark Divine has unleashed their engulfing new single "Drown" and announced their signing to Thriller Records. "Drown" marks the group's first release since their 2022 Halloweentown. The fuel-soaked new single will be featured on the group's forthcoming debut full-length album excepted to arrive later this year.
While "Drown" effortlessly takes the air from your lungs and creates a sinking feeling through the track's accompanying video, the release is soaked in chugging guitars, a biting vocal delivery by frontman Anthony Martinez, and crashing drums.
"We wanted the first music video of the new record to pack a visual punch," the group explains. "New makeup, bigger locations, and more visual impact. As soon as our director Joey Durango sent over the treatment for this video, we knew that both he and the band were on the same page with what 'Drown' should look like. We are definitely proud of the quality of both the video and our performances in the video. We hope everyone enjoys the video as much as we enjoyed making it."
Dark Divine has found a home amongst the outstanding Thriller Records rooster, which features In Her Own Words, Kailee Morgue, The Word Alive, and many more.
"As a band, we have always strived to keep our operation moving forward and upward," the band shares. "So, when we received word that we would be moving to Thriller, we were absolutely ecstatic. It's always a good feeling to have people believe in the work you put into something, and this new signing was one of the loudest messages to us that there are people who truly believe in Dark Divine."
Dark Divine is currently on tour supporting Until I Wake on their 'A Tour Inside My Head,' alongside label mates Catch Your Breath. You can get tickets here.
Tour Dates:
April 8—Dallas, TX @ Canopy Club
April 9—San Antonio, TX @ Paper Tiger  
April 11—El Paso, TX @ Rockhouse
April 12—Phoenix, AZ @ Rebel Lounge
April 13—San Diego, CA @ Voodoo Room at House of Blues  
April 14—Anaheim, CA @ Parish Room at House of Blues
April 15—Fresno, CA @ Full Circle Brewery 
April 16—San Francisco, CA @ DNA Lounge
April 18—Sacramento, CA @ Harlows (Starlet Room)
April 21—Gran Junction, CO @ Mesa Theater
April 23—Denver, CO @ Marquis Theater  
April 24—Colorado Springs, CO @ Black Sheep
April 26—Lincoln, NE @ 1867 Bar  
April 27—Kansas City, MO @ Vivo 
April 28—Springfield, MO @ The Riff
April 29—Indianapolis, IN @ Hoosier Dome