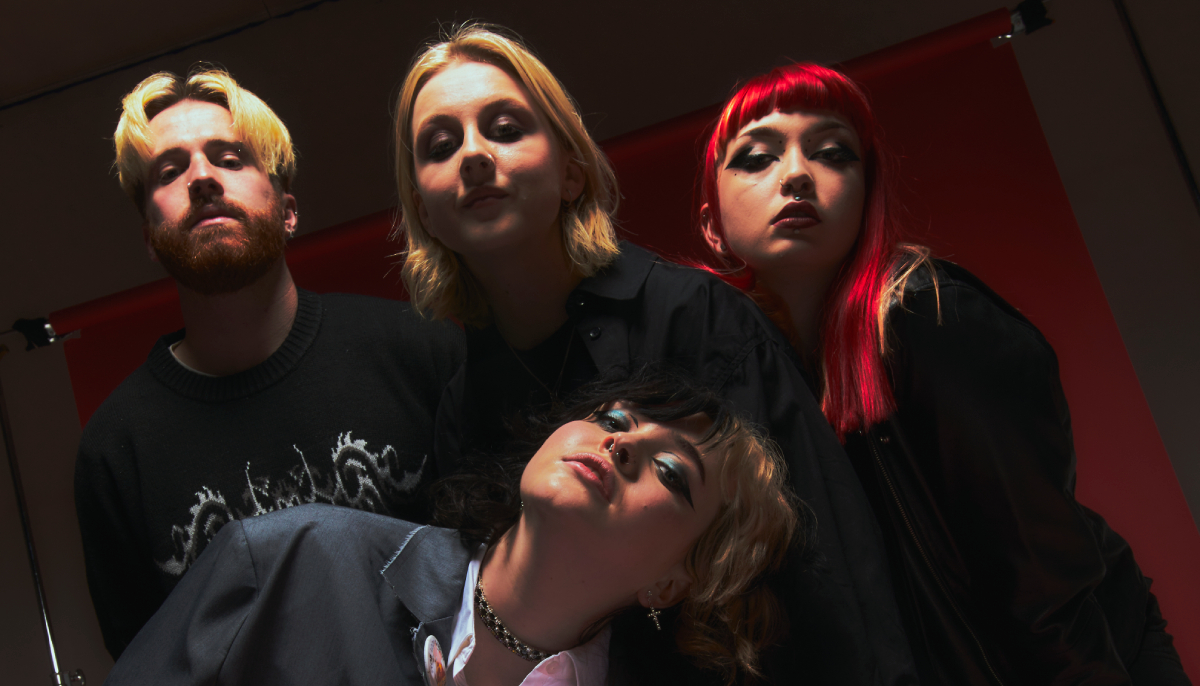 CRAWLERS have shared a new track titled "Would You Come To My Funeral?". It's the latest in an incredible line of singles that the band have dropped this year. Following up on last year's debut mixtape Loud Without Noise, the Liverpool-based quartet have been building their empire higher and higher. It started out with the poignant "That Time Of Year Always" and then followed up with "Messiah". Showing off the two different sides of the band – tender and tenacious – they represent British rock music at its most personal and powerful. And now, with their latest offering, they are leaning their sentiments towards mortality.
"Would You Come To My Funeral?" is definitely a blunt question, but it is something that many will let rattle around their head throughout their life. Wondering who will show up at your final crescendo to wave goodbye and pay their respects. How many people will turn up? How will they feel? Will the one who got away be there? That last question is the focus here, as the vulnerable lyrics wonder if the person who is missed the most will show their face. Or has the ship sailed, and all remaining feelings gone out to sea with it? Encased in a rousing indie-rock shell, it's a thoughtful and thrilling song, brimming with heart and soul.

Vocalist Holly Minto had this to say about the song, summing up the meaning perfectly:
"Have you ever looked at someone who meant everything in your life and now is a complete stranger and wondered, 'If you died, would they attend your funeral?'"

CRAWLERS are set to hit the road for a small tour of the UK and Europe. Kicking off in Glasgow, the band will make their way south to London and Liverpool. They will then make their way to the mainland and play in Paris, Berlin and Amsterdam. Here are all the dates that you need to know.
Tour Dates:
Sept. 21 – Glasgow, UK @ QMU
Sept. 22 – London, UK @ Heaven
Sept. 23 – Liverpool, UK @ Invisible Wind Factory
Sept. 27 – Berlin, DE @ Hole 44
Sept. 29 – Paris, FR @ Le Point Ephemere
Sept. 30 – Amsterdam, NL @ Paradiso Tolhuistuin