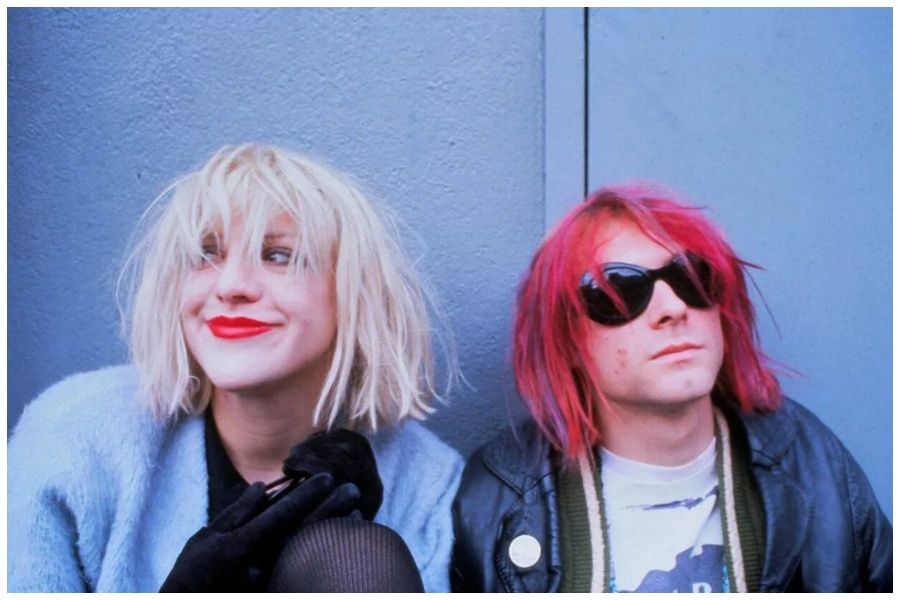 During an appearance on Rob Harvilla's podcast, '60 Songs That Explain The '90s,' Courtney Love, the frontwoman of Hole, shared some previously unreleased lyrics written by her late husband, Kurt Cobain, for Nirvana's iconic song, "Smells Like Teen Spirit." Love discussed her relationship with Cobain and shed light on the creative process of the Nirvana frontman.
Love shared various stories including the quick creation of the 1993 track "Dumb" during the group's time in Amsterdam. Additionally, Love revealed some unpublished lyrical ideas that Cobain had initially penned for what would eventually become "Smells Like Teen Spirit."
"Some of these lyrics were found in Cobain's journals, while others were never released," Love explained before reciting the lyrics. She began with the lines, "Come out and play/Make up the rules/I know I hope to buy the truth/Who will be the king and queen of all the outcasted teens?" Followed by the chorus, "We're so lazy and so stupid/Blame our parents and the cupids/A deposit for a bottle/Stick it inside, no role model."
She then proceeded to read an alternative version of the lyrics, "We merge ahead this special day/This day giving amnesty to sacrilege," and "A denial and from strangers/A revival and from favors/Here we are now, we're so famous/Here we are now, entertain us."
The host of the podcast noted that only about five of these original lines made it into the final version of "Smells Like Teen Spirit," which served as the lead single for Nirvana's 1991 album, Nevermind.
Love confirmed that the official version of the song felt like a different composition to her compared to the demo lyrics. She shared, "The only consistencies that it retains are 'load up on guns and bring your friends' and 'little group has always been and always will until the end'—that's it."
Love also expressed her regret that Cobain did not keep the line, "Who will be the king and queen of all the outcasted teens," as she believed it could have offered some solace in dealing with the challenges she and her daughter faced, potentially alluding to the criticism she endured following Cobain's death in 1994.