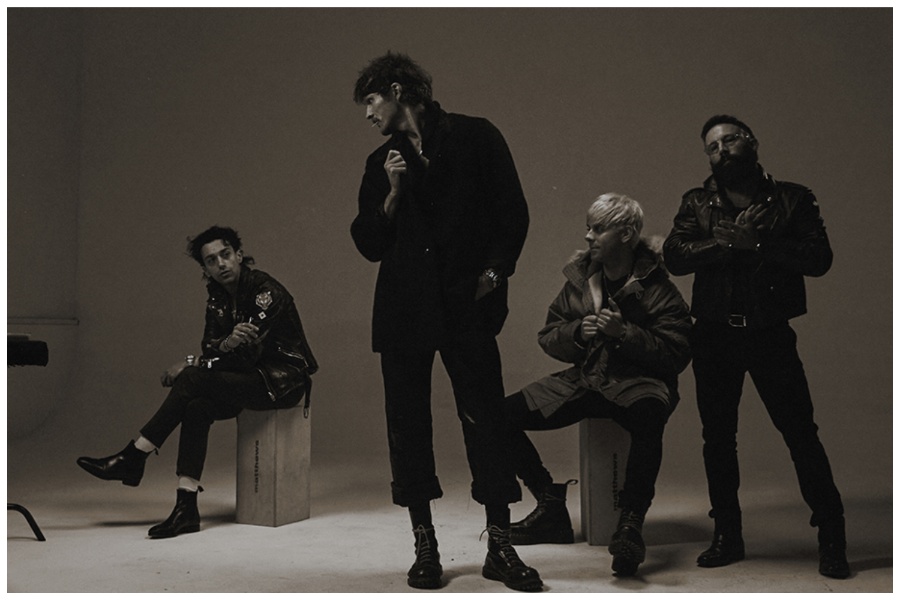 Boys Like Girls has ignited a frenzy among fans, leaving us desperate for answers and new music without delay. The beloved pop-rock band, who haven't released a shred of new music under the unit since 2012's Crazy World EP, has tantalized supporters with hints of forthcoming music.
In a bold move that left fans asking a million questions, the group deleted all of their Instagram posts and shared a singular photo with the caption, "we're only blood and sugar, right?" Fans were left bewildered, trying to decipher the meaning behind this unexpected photo.
Over the past few years, Boys Like Girls have maintained a relatively low profile, leaving fans yearning for fresh material. The pop-punk stalwarts rose to prominence in the mid-2000s with hits such as "The Great Escape," "Hero/Heroine," and the fan favorite "Thunder." Their highly anticipated appearance at the Bamboozle Festival in 2023 was unfortunately canceled just one week before the event.
However, a sudden turn of events has allowed the band to metaphorically (and somewhat literally) wipe the slate clean, signaling a fresh start and a new chapter. They have purged their social media platforms, erasing all content and symbolically embracing a clean canvas. In addition, Boys Like Girls have revamped their band logo and profile photos across Spotify, Instagram, and Facebook.
The mass deletion triggered a wave of fan inquiries about new music, potential tours, and an upcoming album. Fueling the excitement, the band engaged with fans, even playfully responding to comments. When a fan eagerly demanded, "DROP THE SINGLE," Boys Like Girls teased, "these things generally happen Thursday at midnight or we'd do it right now."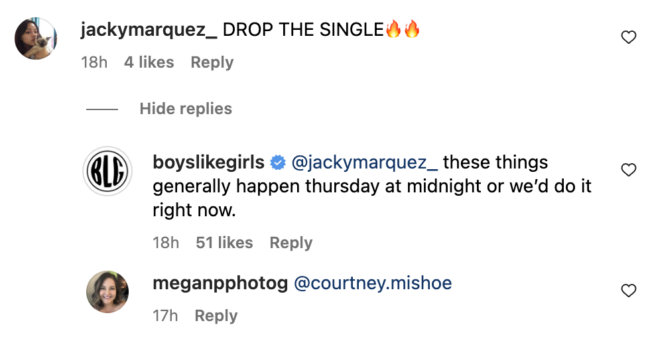 While they haven't outwardly confirmed that they'll be dropping a new single or disclosed the title of the release, we'll be eagerly setting our alarms to tune in for the long-awaited reunion.