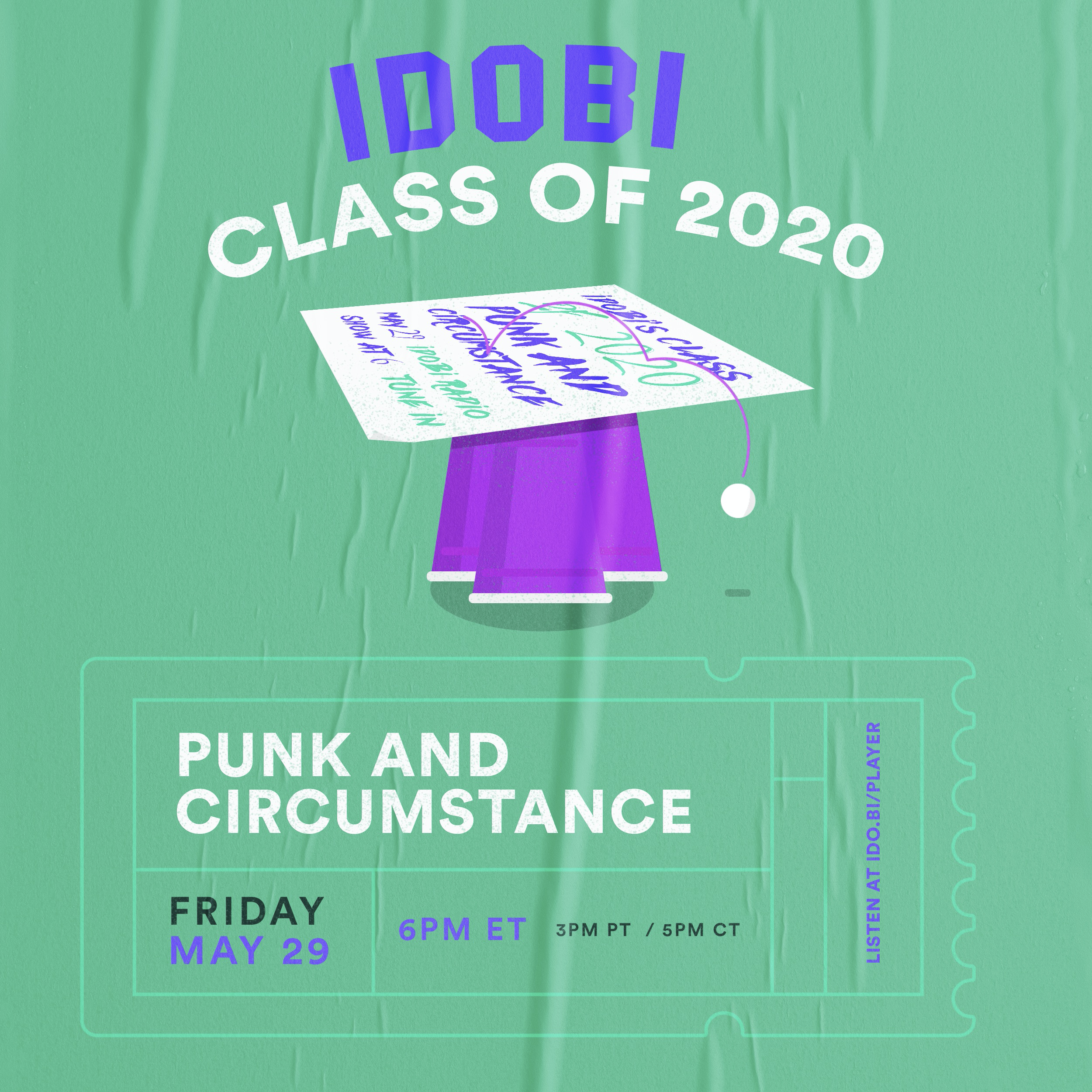 Here's to you, Class of 2020! If you've been too busy partying studying to notice, idobi has been gearing up to throw you a huge graduation bash. That's right: idobi Class of 2020 Punk & Circumstance: Graduation Kickback will air on idobi Radio tomorrow – Friday May 29th at 6pm ET!
From Tyler Posey to Grandson, Smallpools to Echosmith, Simple Plan + Man of the Hour's Seb Lefebvre to The Half of It's Leah Lewis & Daniel Diemer, idobi's graduation kickback will feature your fave artists, actors, and industry insiders celebrating + dedicating songs to all you grads out there. You'll also get to hear a special advice-filled speech from Hopeless Records founder Louis Posen and there'll be a heartfelt and inspiring commencement from Warped Tour's Kevin Lyman!
What's more, we'll also be announcing who was voted idobi Valedictorian and won the coveted $1000 scholarship. From songs to advice to school shoutouts, idobi Punk & Circumstance is going all out. AND there's a surprise from The Wonder Years' Dan Campbell that you'll have to wait and hear for yourself. 
Whether you're a new fan or you've grown up with us, idobi is doing this for all of you. For the times you've turned idobi up & let loose to the times we've soundtracked those late night study sessions, we couldn't think of a better way to be there for the class of 2020 as you enter the next chapter of your lives.
Tune in to idobi Class of 2020 Punk & Circumstance:
Graduation Kickback on Friday May 29th at 6pm ET on idobi Radio:
Catch an encore of the celebration on Sunday May 31st at 4pm ET!