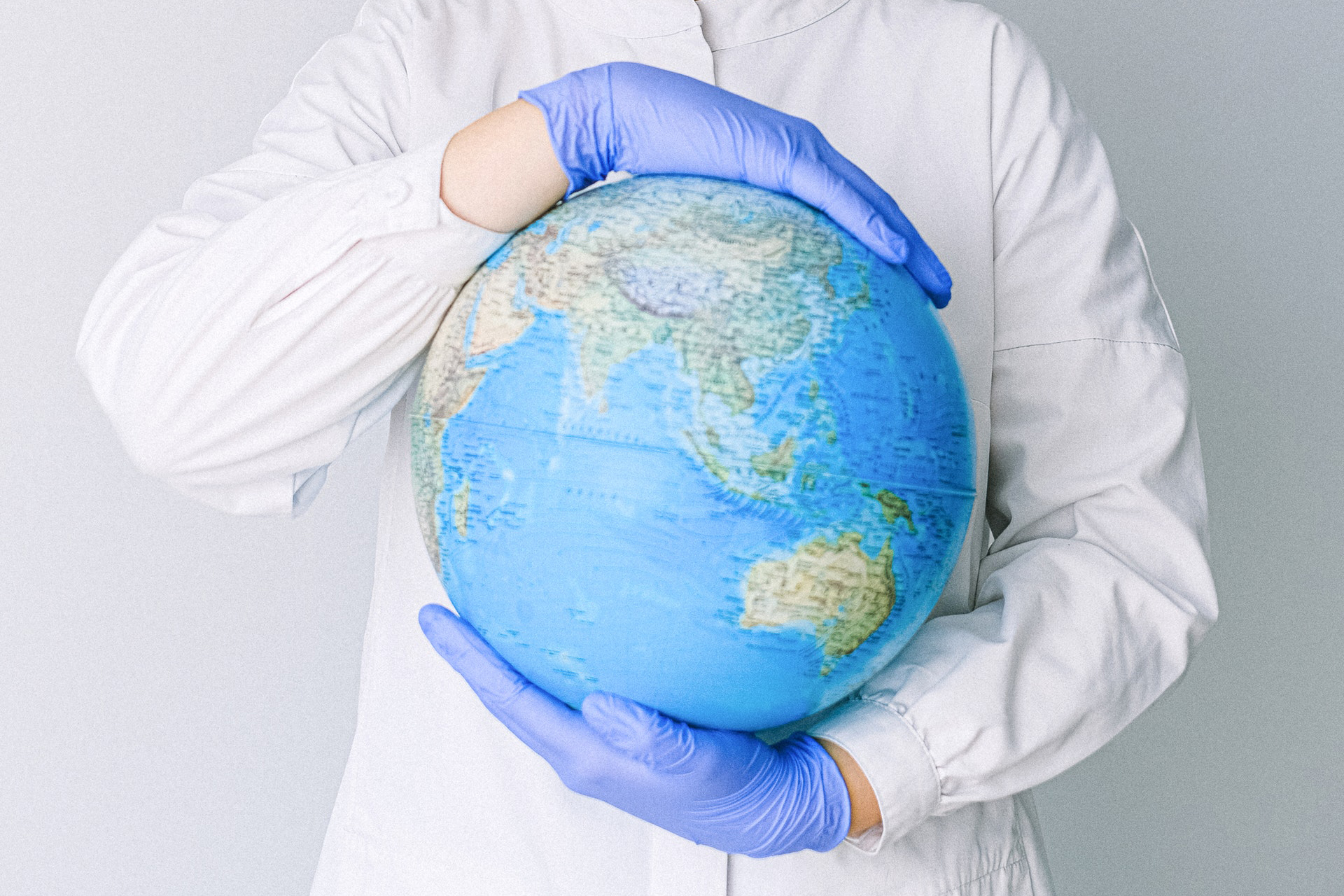 It is absolutely not a question that this year has been a challenge for everyone. Some people have had to take on the extra high pressure of being an essential worker while the world has shut down. These women have shown strength, endurance, and compassion that kept us running during the pandemic. As we passed the one year mark of COVID-19, they shared how their past twelve months have looked.
Madison S. – ICU RN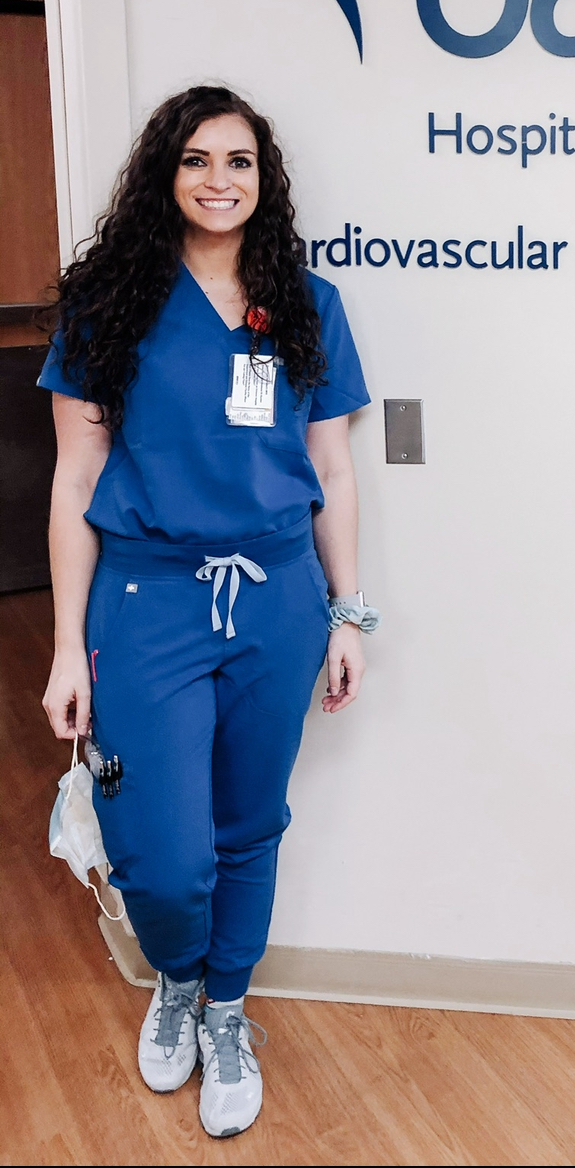 Nurses were deemed heroes at the top of COVID-19 hitting the United States. They received praise, only for their hospitals to be under-resourced and hit hard. Nurses like Madison had to witness a part of the pandemic that most of us never truly saw. She described her new day-to-day, stating, "Work was quiet, there were no visitors, the elevator rides were limited to four people and no one said a word. There was no way to predict how your day was going to go. You couldn't comfort patients in typical ways, they didn't even know what we actually looked like. Instead, walking into work became harder and harder as the emotion and weight of what was inside grew."
People were denying the existence of the virus, while she witnessed other people losing their lives. Before all of the madness, Madison was at least able to comfort patients and their families. Then she had to experience months of little to no answers, while people suffered, and had to deal with the fear of getting sick herself. Looking back, she didn't realize the toll it would take on her mental health. She was surrounded by pain that no amount of training could prepare a person for.
Now there's hope with more and more vaccinations being distributed. Madison is finally able to interact with loved ones again and find some relief. Luckily she's been able to hold on tight to understanding coworkers, a loving husband, and her dog Luna. As for the future of healthcare, Madison says, "I think healthcare is forever changed, down to the way we clean rooms between patients. I think even as we begin to open to visitors we will continue to have screening and limitations. We are continuing to adapt to new supplies as suppliers change due to supply/demand. I personally think we will be wearing masks at work for far longer than the public will."

Tyneeka S. – Carter's Assistant Manager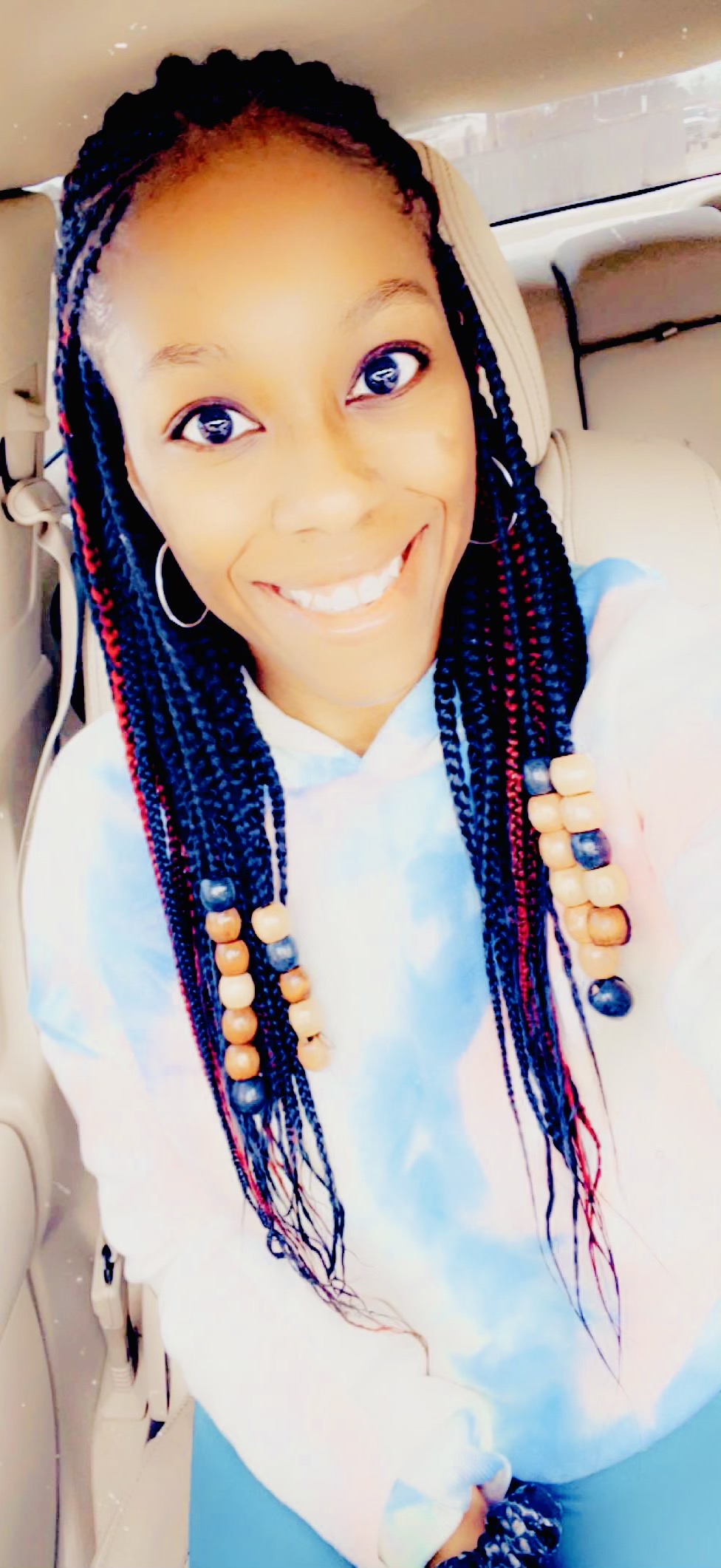 It's incredible the amount of hats a woman has to wear sometimes. During the pandemic, the responsibilities for some women have reached a whole new level. Tyneeka is an assistant manager of a Carter's clothing store in Texas, a student, and a mom to two kids. When the world shut down, she had to take on the job of explaining to her children what was happening when none of us were really sure ourselves. She kept her own home running and helped her kids navigate online school, while dealing with a store front where customers didn't want to comply with new mandates. Customers would go as far as to knock over displays when the employees would ask them to keep their masks on in the store, per store mandate. Tyneeka has had to enforce rules she didn't make while keeping herself and everyone else around her safe but still got backlash as if she was the CDC.
An amazing amount of pressure has been added to her plate but Tyneeka continues to talk about her life with such positivity and hope. She has kept her head up and has learned the joy of simplicity in life. Tyneeka says, "I have changed my attitude on life in general because in a blink of an eye everything changed and it's made me more appreciative of how it used to be". She's walking away from this past year with even more strength than she started with. Tyneeka has taken on this balancing act with great strides and has come out the other side with a chapter of her life she should truly be proud of.

Mallory G. – Marriage & Family Therapist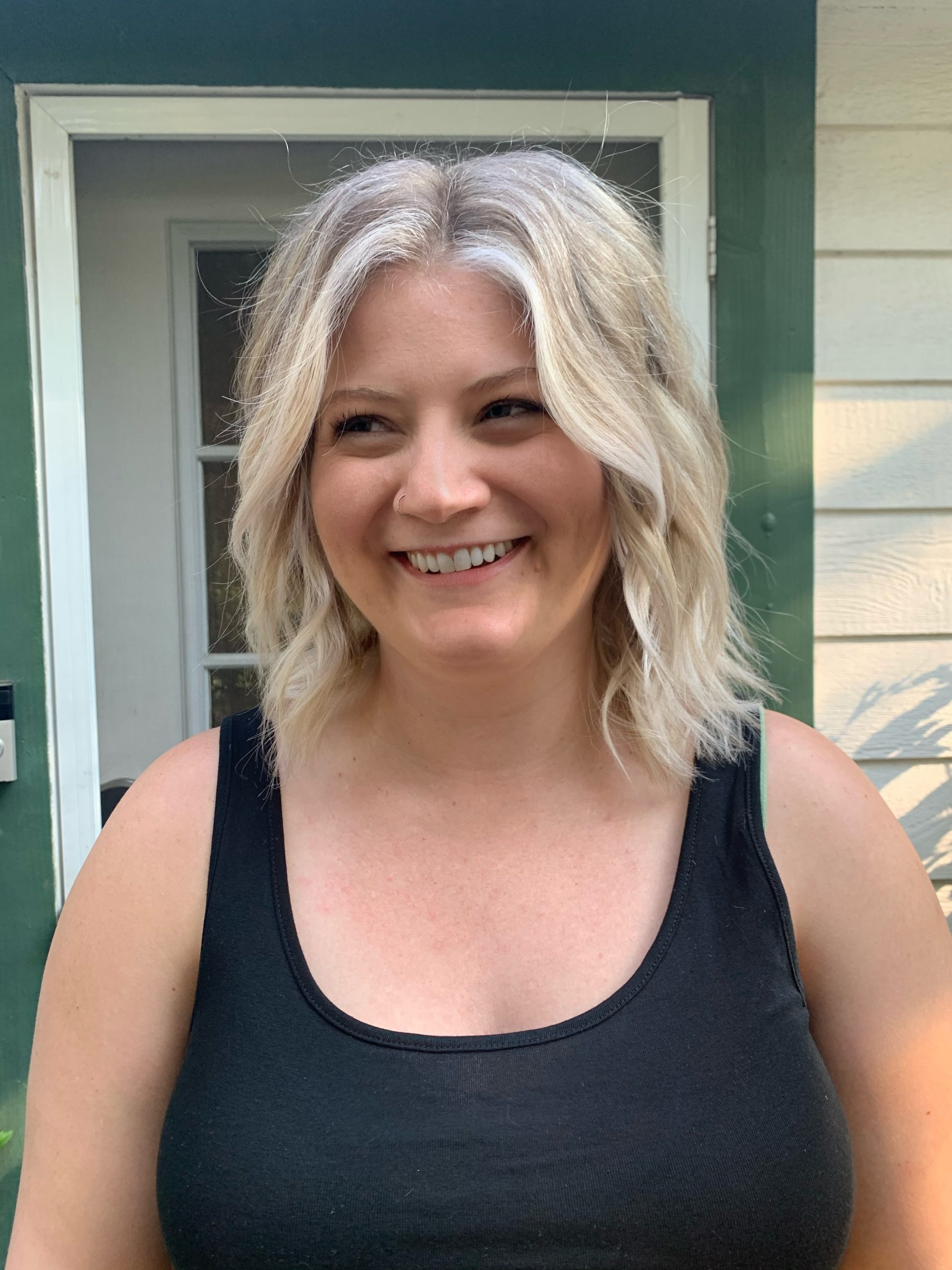 Before the pandemic hit, Mallory provided therapy to children between the ages of three months to nine years old who had experienced some sort of trauma. She put in up to sixty hours a week, going to her patients' homes and preparing paperwork. Her life was already hectic before she had to learn how to do it differently with emergency speed. Suddenly, clinics had to learn how to provide therapy in a way that kept both the therapists and the clients safe. Slowing down wasn't an option because more people than ever were in need of therapy to cope with the unpredictable outcomes of the pandemic.
Mallory has taken on the fears and confusion of the people she helps, while having to sort through her own. On top of that, she has had to put in extra effort to separate work from home life, taking the time to focus on her own mental health. She's learned that asking for help doesn't make her weak. In finding her own strength, Mallory has seen a silver lining in the chaos the mental health field has had to face. She says, "Therapy, mental health as a whole, appears to have shifted entirely. People who could not previously receive therapy, due to different reasons, are able to receive telehealth therapy. Parents had to be more involved in their children's therapy process, which is always beneficial for children under ten. Personally, I became licensed in this pandemic, started my own private practice, began working with a broader range of ages (0–65) and I took a step back from my community mental health burnout. I have found myself offering telehealth and phone sessions I would not have previously offered. The way I do my job is now prioritizing my own mental health so I can better help my own clients." Mallory clearly has a way of reminding people that in a world of hurt, there are positives to be found in moving forward with a new normal.
Jody T. – High School Teacher
Jody is a teacher in Salt Lake City who has had to put more money, time, and effort into teaching than ever before. It's common knowledge that teachers aren't treated fairly. However, COVID-19 has truly taken it to a whole new level. This year, she had to stop keeping track of most of her extra spending after it hit $1,000. That spending wasn't personal, it went to supplies to tackle the virus. She has to teach distanced learners virtually, while also educating other students in person, and Jody constantly has to battle the new challenges that come with kids who haven't turned any assignments in. She shares that, "I now work around 60 hours a week. I need to work on Saturdays which kills me because I want to be with my family. Everything is more demanding. This week is the end of a term. I have seen many crying teachers and frustrated teachers. One had a headache so bad from the stress that she was seeing spots."
A survey says that 27% of teachers are ready to quit after this past year. Jody isn't one of them. She's spent this time bringing light into the lives of over 200 students who have had to give up their high school experiences and adjust to the unknown. Jody has also sacrificed her own family time—and sleep for that matter—to give these students what they need. We can see her strength when she says, "I have seen the power of positivity. I do my best to be a ray of sunshine. My gosh, who doesn't need more support? Name a student. Name a teacher. Name a parent. We need more positivity. Period. I think I have gone out of my way to find ways to show others I care and that someone specifically cares about them." Her students have had to make a lot of adjustments but are lucky to have Jody.
Nina B. – Labor & Delivery Nurse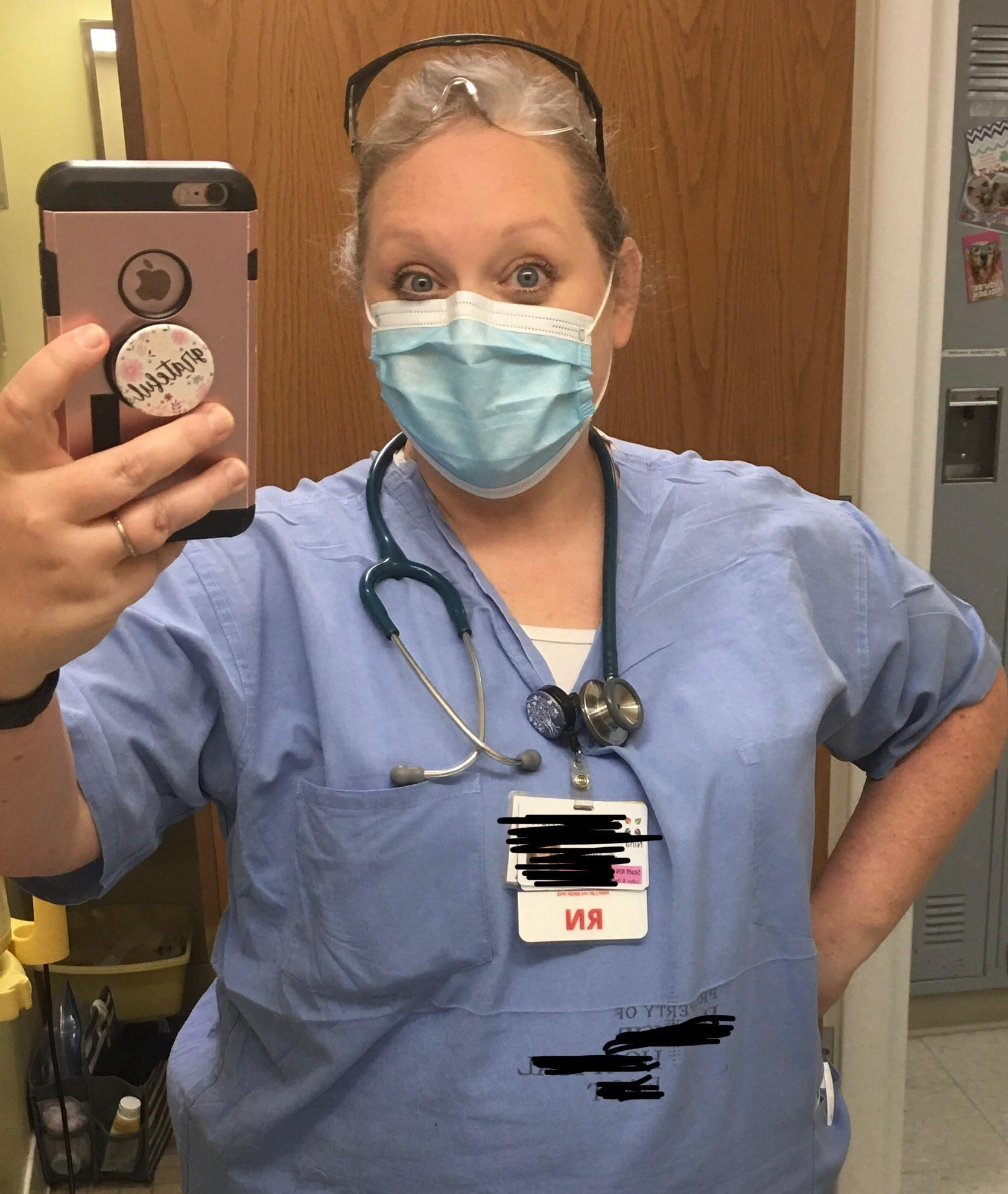 Did you know that if a pregnant woman gets COVID-19, in non-fatal situations, it is the same nurses who help women through their pregnancies and deliveries who take care of them? Nina's whole family has had to play it super safe this past year because of the extra exposure risk that comes with being a nurse. Her husband and two kids have joined her in staying at home, bleaching everything, and sacrificing time with other loved ones.
Nina struggles with a lot more anxiety and anger because of the risks she faces and how so many people seem to not care about those who were affected the most. However, she has continued to find joy in her work. Not only does Nina help bring new life into the world but the importance of her job has reached a new level when policies were introduced requiring that only one person can be with the mother during childbirth. Celebrations are now limited to wearing masks and fewer loved ones.
This means Nina has had to take on giving the new mothers comfort and praise during one of the biggest moments of their lives. She describes the experience, saying, "My patients now had to choose between their significant other, their mom, their best friend, etc. I instantly not only had to be a nurse who loved and bonded with her patients, but I had to also be the mom or special person to these people that they were suddenly no longer allowed to have at their side. I had to make sure I could spend more time in their rooms than ever before to calm the anxious, settle nerves, encourage when things got tough or were going off their plan, and more. The next to change was that we were all required to wear masks, the staff and their patients (as best they could). So then I had to do all of the above without patients being able to see my whole face and me see theirs. I help people through one of the most memorable events of their life and have to do it without knowing what they look like or read their facial expressions quite the same and they don't get to see me smile at them or show concern. I have to hope my eyes and words can say it all. I can't wait for the day we see each other's faces again."
As we move forward, chances are Nina will still have to keep certain policies like wearing a mask. With vaccinations and a decrease in cases, things are getting better but challenges will still remain. Hopefully, these issues can be counteracted by being reunited with family and finally hugging one another again.
Angela C. – Neuro Stroke RN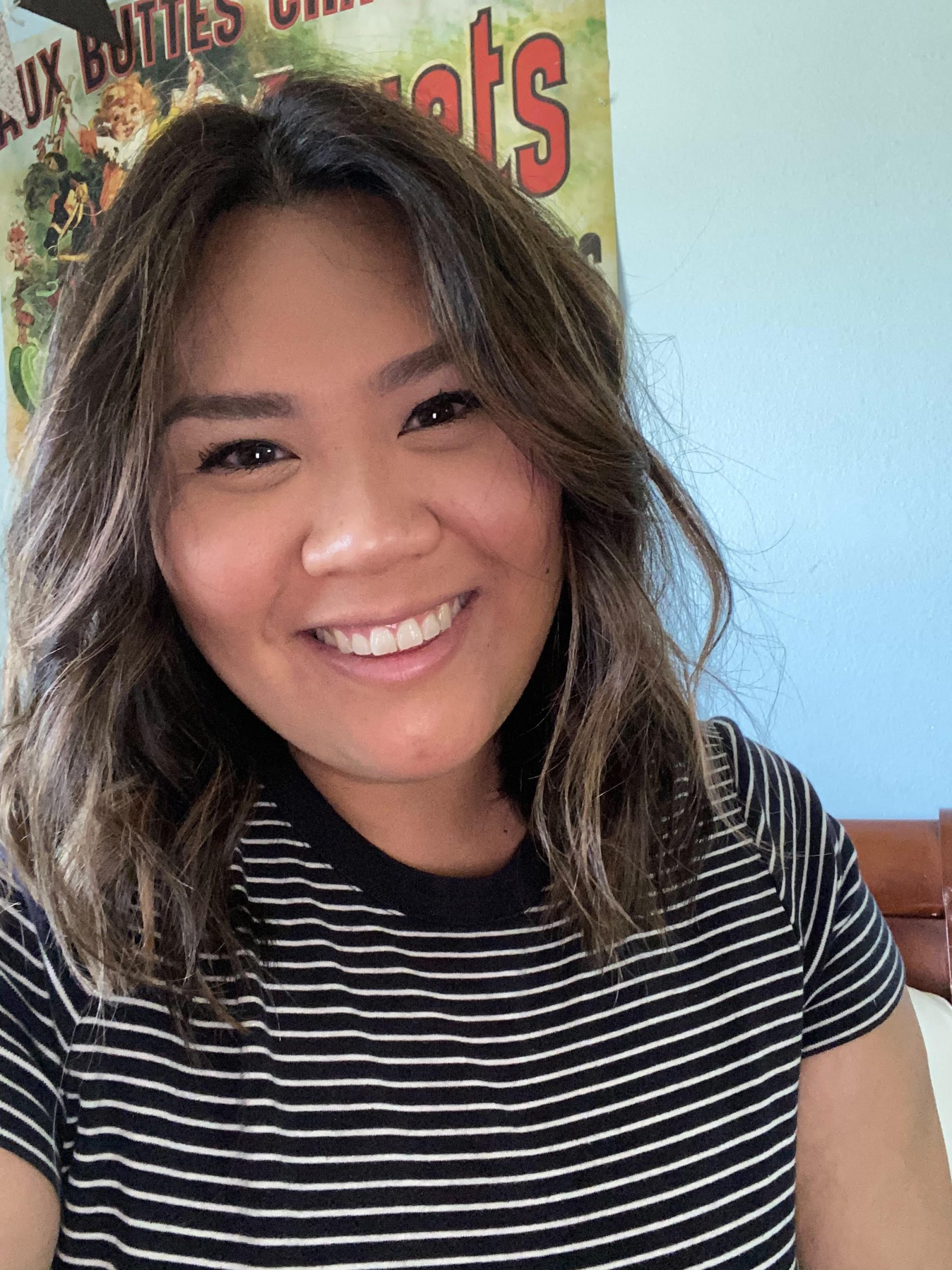 Angela was used to a busy schedule after years of working as a Neuro Stroke nurse, a neuroscience professional who works with nervous system diseases and disorders. However, a job that once involved a lot of face-to-face work and a little more stability, now has to be done both in person and virtual which makes for a lot more chaos. Living in LA, her hospital has become incredibly busy. To make room for COVID-19 patients, Angela's floor is now being used for all sorts of different specialties and rooms are stacked with beds.
If you think back to a year ago, we were all confused. It seemed like facts about the virus, and the best way to handle it, were changing moment by moment. There was a lot of back and forth and professionals like Angela were getting the information at the same time we were. Except they had the pressure of keeping patients healthy. While medical professionals deserve recognition for their work, Angela wants to remind everyone, "We're not 'Superheroes' we're human beings just like everyone else. We want the same things as everyone else. We just don't always have the luxury of going out and hugging our grandmas/parents/loved ones comfortably because of the risk that we bring going to work in the hospital. But we wanted it, we all wanted it. Please just continue to keep making safe decisions, so we can come out on top over COVID and we can all hug our loved ones comfortably again."
We've all spent the past year watching the news, living in the unknown, and making the best with what we have. These women in particular help us to see the pandemic through new eyes. Whether you have had similar experiences, or you're grateful that you have not been on the frontline, I think we can all end Women's History Month in agreement that women are strong as hell and we can all learn something from the incredible ladies in our lives.