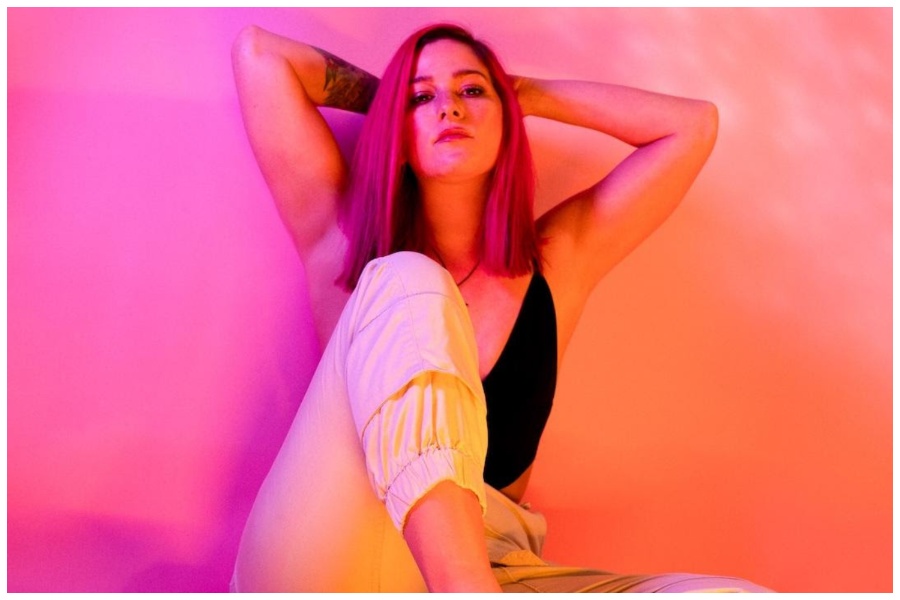 Marking her return to her pop-punk roots with her latest single "People That I Love Leave" last month, Cassadee Pope has unveiled the spirited music video to accompany the release. The all-too-relatable visual reflects Pope's own self-sabotage when it comes to relationships.
Pope's "People That I Love Leave" is a dynamic track that showcases her powerful, soaring vocals. It skillfully combines the exhilaration of falling in love with the emotional turmoil of self-sabotage due to past pain and trauma. With this song, the former Hey Monday frontwoman not only returns to her pop-rock roots but also embarks on a new chapter in her storied career.
The song captures the essence of Pope's artistry by blending her vocal prowess with heartfelt lyrics. She effortlessly navigates the highs and lows of love, exploring the fear of being abandoned and the hesitancy to fully embrace vulnerability. Through her emotive delivery, Pope resonates with listeners who have experienced similar struggles in their own relationships.
"This song describes the difficulties of letting someone love you when you've been hurt in the past. I wanted the music video to illustrate the scenarios of how when a guy gets too close, I have a tendency to self-sabotage," shares Pope. "I also wanted to include an intense, high-energy performance sequence to drive home that frustration and anger that follows."
Check out the Pope's relatable music video for "People That I Love Leave" below.
In an exclusive interview with Hollywood Life, Pope reveals, "I'm working towards a record that sounds amazing so far. It's just been a really creative time for me. The plan is to release some new songs through the end of the year and put a tour together for beginning of next year, and hopefully have the record out with the tour."
While "People That I Love Leave" serves as an enticing introduction, it is just the tip of the iceberg when it comes to Pope's anticipated return to the realm of pop-punk.