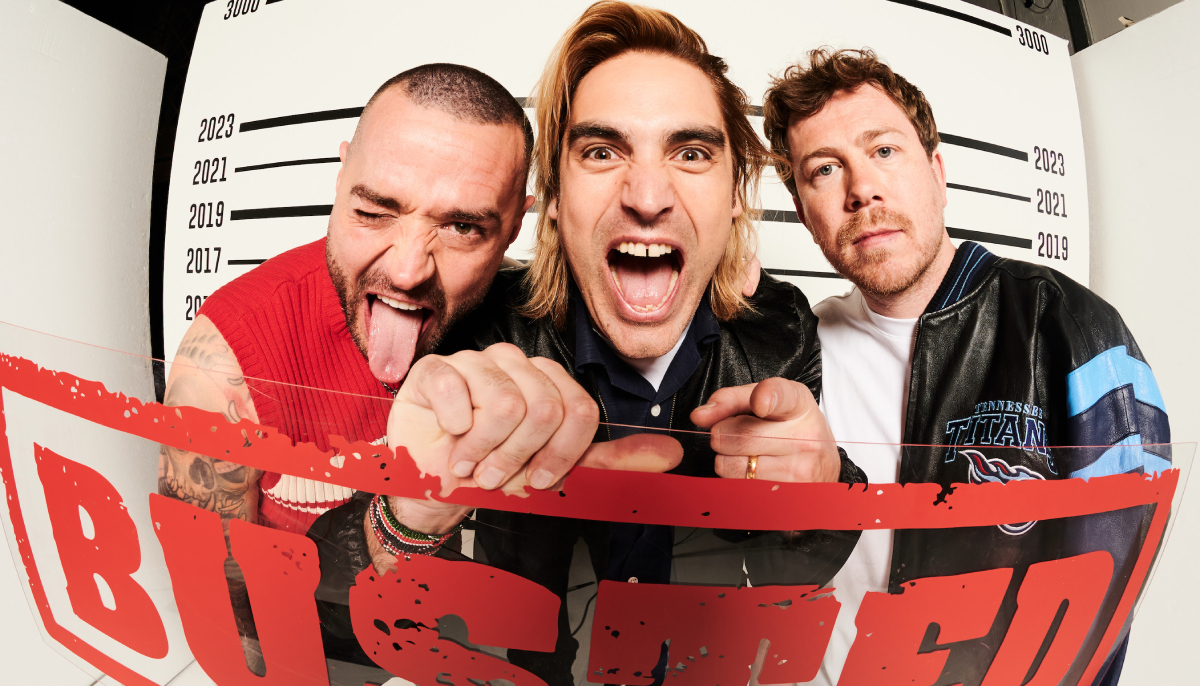 Busted have been looking to the past this year, but with "Good One", they are planting themselves firmly in the here and now. 2023 has been a celebration in more ways than one. There's the huge UK tour that they are currently on. But then there is also their Greatest Hits collection, which has found them re-recording classics with some of their friends. From Neck Deep to The Jonas Brothers, they have gone all in on making their 20th anniversary feel truly special. Though, there's still time for something brand new. Which is where this track comes in.
"Good One" feels a lot more like where Busted went when they made their comeback in 2016. Smooth and ethereal synths take the place of frantic guitars, but when you are singing about something so sentimental, it is the right way to go. It's a song about clinging to the good times with the people that matter the most. That it doesn't matter how long you haven't seen somebody, the feeling doesn't change. Old friends, new friends and everybody in between, it's a celebration of where we have been and where we will go.


Charlie Simpson had this to say about it:
"Good one is all about the nostalgia of friends not seeing each other for a long time and making the most of the moments you get with each other so it seemed particularly appropriate for us to release around our greatest hits tour, when we are seeing so many faces that we haven't seen for such a long time".

Busted are currently on the road on their massive Greatest Hits tour, with support coming from the legendary Hanson. Here are all the dates.
Tour Dates:
Sept 9 – Birmingham, UK @ Utilita Arena
Sept 10 – London, UK The O2
Sept 12 – Bridlington, UK @ Spa
Sept 13 – Newcastle, UK @ Utilita Arena
Sept 15 – Nottingham, UK @ Motorpoint Arena
Sept 16 – Newcastle, UK @ Utilita Arena
Sept 17 – Leeds, UK @ First Direct Arena
Sept 19 – Aberdeen @ P&J Live
Sept 20 – Glasgow, UK @ OVO Hydro
Sept 22 – Liverpool, UK @ M&S Bank Arena
Sept 23 – Nottingham, UK @ Motorpoint Arena
Sept 24 – Manchester, UK @ AO Arena
Sept 26 – Cardiff,UK @ International Arena
Sept 27 – London, UK @ The O2
Sept 29 – Birmingham, UK @ Utilita Arena
Sept 30 – Manchester, UK @ AO Arena
Oct 1 – Glasgow, UK @ OVO Hydro
Oct 4 – Nottingham, UK @ Motorpoint Arena
Oct 6 – Dublin, IRE @ 3Arena
Oct 8 – Belfast, IRE @ SSE Arena
Oct 10 – London, UK @ The O2