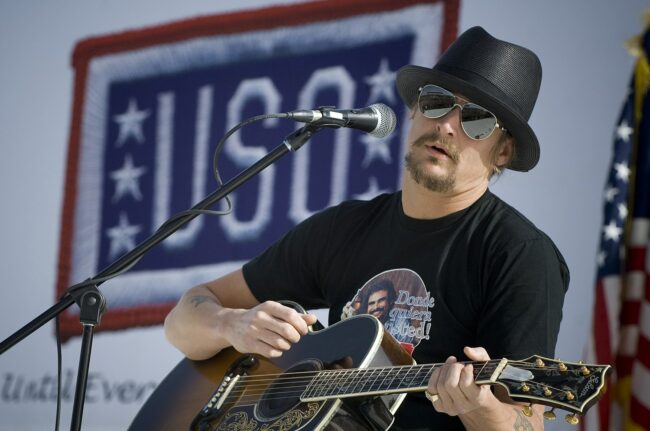 Well, who would have thunk it? Bud Light managed to annoy a ton of people since the last one of these columns went to press. Their social media comment threads were filled with irritated beer drinkers furious with their favorite brand for "pissing in their faces."
And what did Anheuser-Busch do to earn such fury? Did they say something racist? Something similarly hateful? Quite the opposite, actually. They partnered with trans influencer Dylan Mulvaney on a campaign.
This was a human adult helping to market a product aimed at fellow human adults, and yet her actual existence, Mulvaney's gall at living on the same planet as these neanderthals, apparently made their piss itch.
Because when you really dig into it, what is their issue with the ad campaign? It's not a particularly great ad in terms of its creativity, but many ads aren't particularly great and still don't inspire hate. We've seen Mulvaney in a bubble bath (not at all exposed), dancing while drinking. There are cans with Mulvaney's face on them. It's all pretty standard marketing stuff.
We've dug and dug into this, and the only conclusion we can draw is that the annoyed Bud boycotters don't think trans people should exist at all. A common complaint you'll here is that Bud Light is "pandering." Another is that they're "disrespecting their market." Another still is that they're "ramming it down people's throats."
And yet Mulvaney didn't make any grand political social statements on the ads. She didn't sloganeer. She simply danced and drank, as others have on beer ads before her. So again, her simple existence offends these dolts. 
It's super weird, but homophobia and transphobia always is. Do they feel like they'll "catch trans" if they drink the same beer as a trans person, or even look at one? Do they feel like it would make them less of a "red-blooded 'merican man" to drink the same beer as a trans person? It's so fucking prehistoric.
The king of the cavemen is Ted Nudent, and his eager fuckwit-in-waiting is Kid Rock. Both got their panties in a twist over the ad and were keen to point that out in order to appease their dumbass base, but neither was really able to specify why.
Nugent called the ad the "height of cultural deprivation," but didn't say why. He also said it was pissing in the face of its market, but didn't say why. Kid Rock said that he was going to be "crystal clear," and then shot (badly) at a couple of cases of Bud Light. But he wasn't clear at all – he didn't say why he was upset.
The only conclusion we can possibly draw is that the existence of trans people in a space they consider theirs is upsetting to them. The confusion is maddening. WHAT ARE THEY PISSED ABOUT?
Want another example? How about semi-renowned country gobshite Travis Tritt. He took to social media to say, "I will be deleting all Anheuser-Busch products from my tour hospitality rider. I know many other artists who are doing the same." But again, he offered no clue as to why. So we're left believing that he's a hateful bigot, and possibly a self-hater.
Tritt also seemed to take exception to Jack Daniels partnering with Ru Paul's Drag Race for the Small Town Big Pride campaign. It's worth noting that we here at idobi know the difference between trans and drag, but not all of these knuckle-draggers do. So the hate comes pretty much from the same place.
There's also a concerted and fairly typical campaign to paint all trans people and drag performers as child abusers. Smart people know just how much bullshit that is. But these idiots do not.

"Anheuser-Busch works with hundreds of influencers across our brands as one of many ways to authentically connect with audiences across various demographics and passion points," an Anheuser-Busch spokesperson said in a statement to Fox News. "From time to time, we produce unique commemorative cans for fans and for brand influencers, like Dylan Mulvaney. This commemorative can was a gift to celebrate a personal milestone and is not for sale to the general public."
That seems perfectly reasonable. Regular Bud Light cans are still being sold for those in fear of a trans face. But that didn't stop another country bumpkin, John Rich, saying that he's going to stop serving Bud Light at his bar. What's the name of his fine establishment? The Redneck Riviera. You can't make this shit up.
The social media team behind Chicago-based punk rock festival Riot Fest took to Tritt's Twitter to accurately call him "a fucking loser." Meanwhile, Paris Hilton posted a celebratory champagne glass emoji to Mulvaney. Hilton has long been an LGBTQ+ ally, while Riot Fest has always celebrated inclusion. It's good to know that there are good people willing to speak out.
Back to Mulvaney, her original Instagram post read, "Happy March Madness!! Just found out this had to do with sports, and not just saying it's a crazy month! In celebration of this sports thing, @budlight is giving you the chance to win $15,000! Share a video with #EasyCarryContest for a chance to win!! Good luck! #budlightpartner"
Simple, sweet and effective. And the good news is, for every hateful comment, there were more that were supportive.
Oochie-boochies posted, "I don't even drink Budlight, but I may just have to start – what is wrong with big brands supporting the LGBTQ+ community? They need all the support with all the hate in the world. I have been a woman almost 45 years and I could give af if Dylan gets all the damn sponsorships. She deserves it all, it is not easy going through a transition and I applaud her. WAY TO GO DYLAN!!!!"
And that is how we ended last week, agreeing with someone called Oochie-boochies.