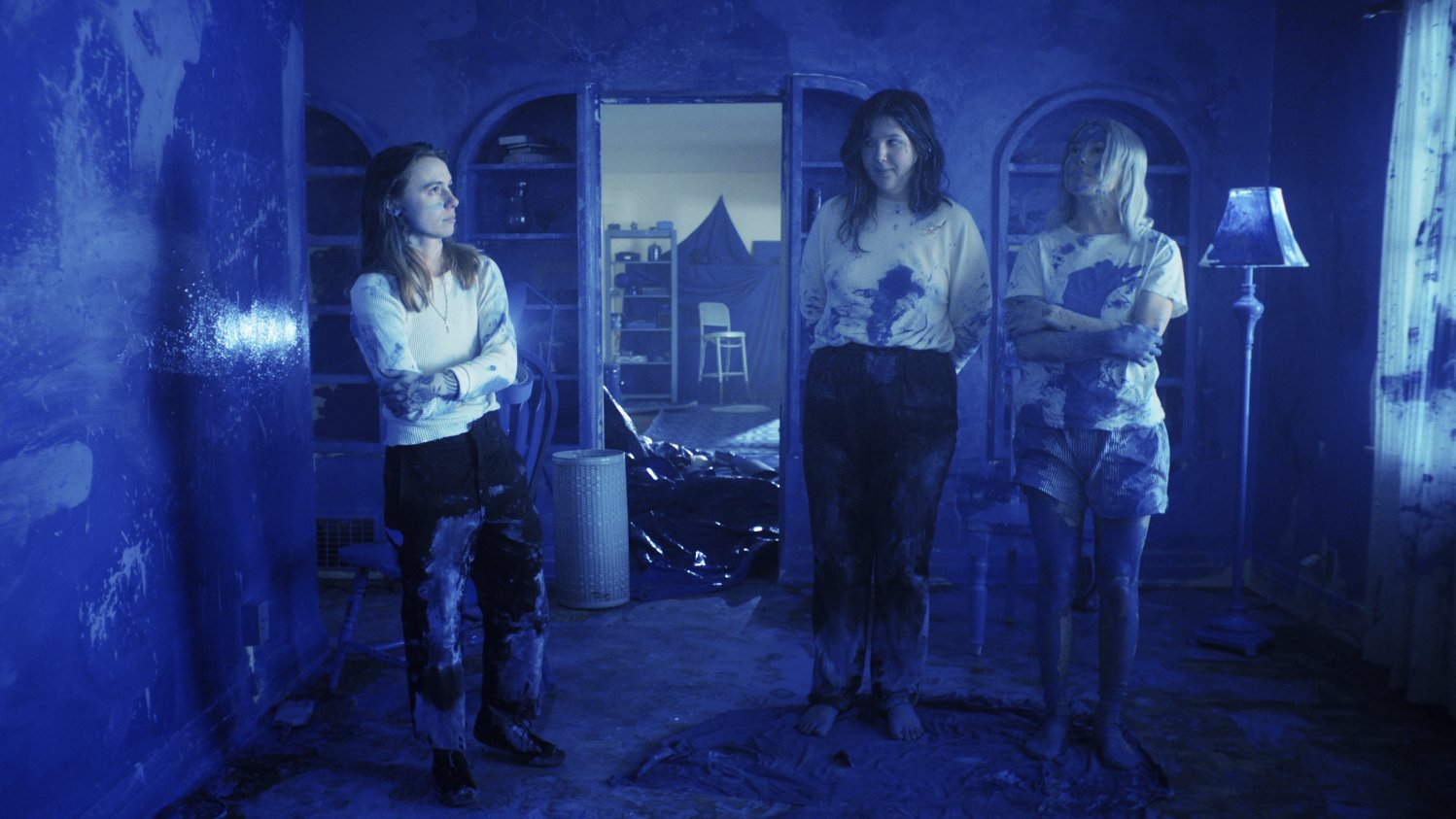 Boygenius has been making us unproductive with all of their work they're putting out. Currently we're blaming our lack of work on the record, but now we also have the film. After releasing their first full length album, the record, they've given us a 15 minute short film for their songs "$20," "Emily I'm Sorry," and "True Blue." To make the deal even sweeter, the piece was directed by Kristen Stewart.
The story is told in three parts: It starts with Julien Baker working on an old car while they feature "$20", Phoebe Bridgers in the middle of a Monster Truck Rally for "Emily I'm Sorry", and finishes off with Lucy Dacus painting a house blue to represent "True Blue". By the end of the short, all three women are together, finishing the house. There are really beautiful moments throughout the film and symbolism that ties it all together. We see Baker with blue paint on her while she fixes the car, then a blue car and furniture with blue paint on it during Bridger's monster truck sequence, and then of course the blue house at the end with Dacus. Stewart and boygenius beautifully take seemingly mundane, or normal, life moments and make them captivating and emotional.
With boygenius quickly rising back to the top, after not releasing new music for year, they are on fire with what they're putting out. They'll head out on tour on April 12th in Pomona and then continue on through Scotland August 22nd. Buy tickets to the tour here and watch the film below!