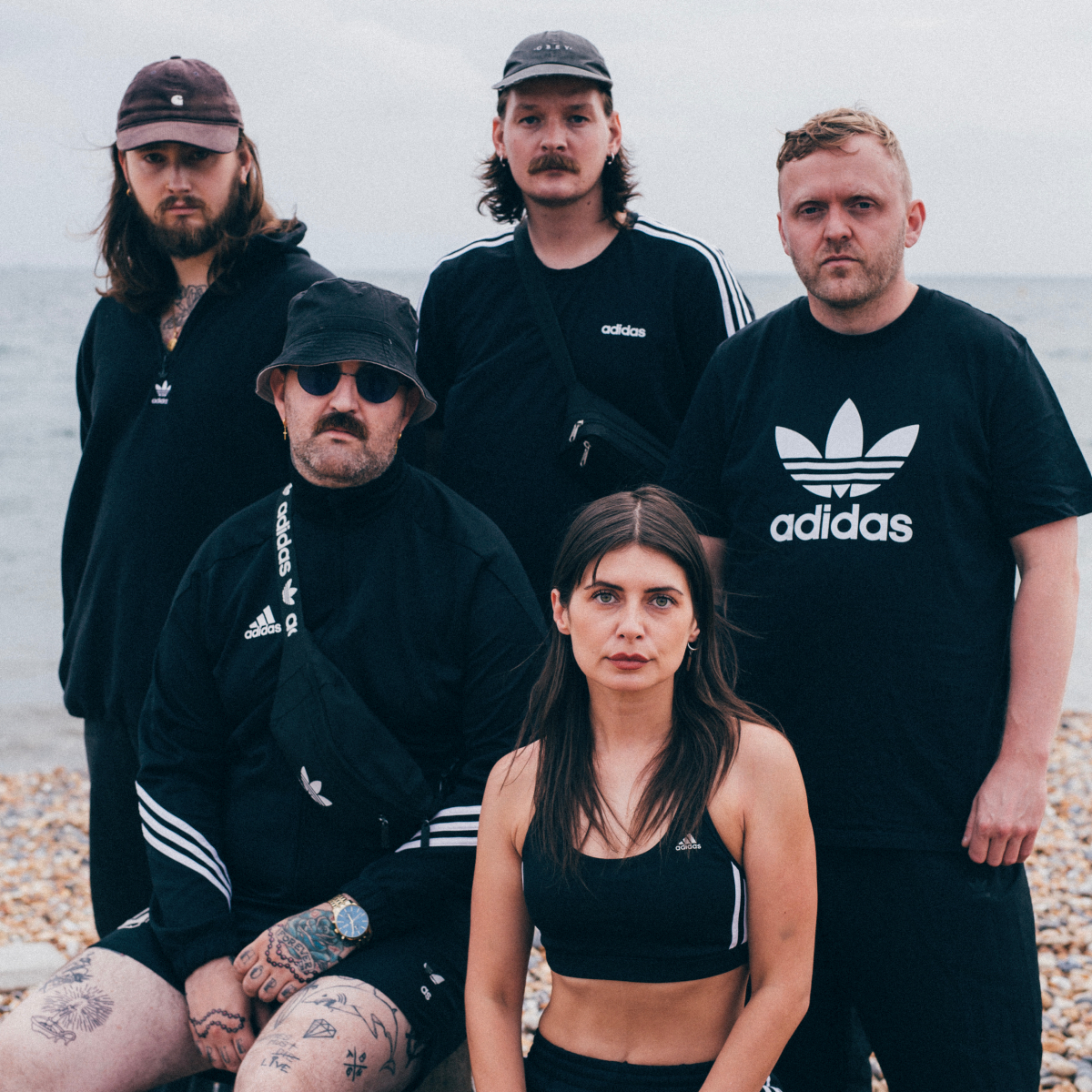 Blood Command are the very definition of underrated. Spending the last decade creating some of the most uniquely rousing and brilliantly creative hardcore-splattered rock and roll, they deserve the world and so much more. And with their upcoming new record, they are feeling that way as well. Because world domination is on the cards whether you like it or not.

World Domination is set for release on September 29th via Hassle Records. The band had this to say about it:

"Like various underground religious groups throughout history, Blood Command's ever-growing following, The Awaketeam, is rising around the globe, and we are not stopping until World Domination. So keep your eyes peeled for purple shrouds, three stripes and black and white sneakers."
The artwork is mental and looks like this: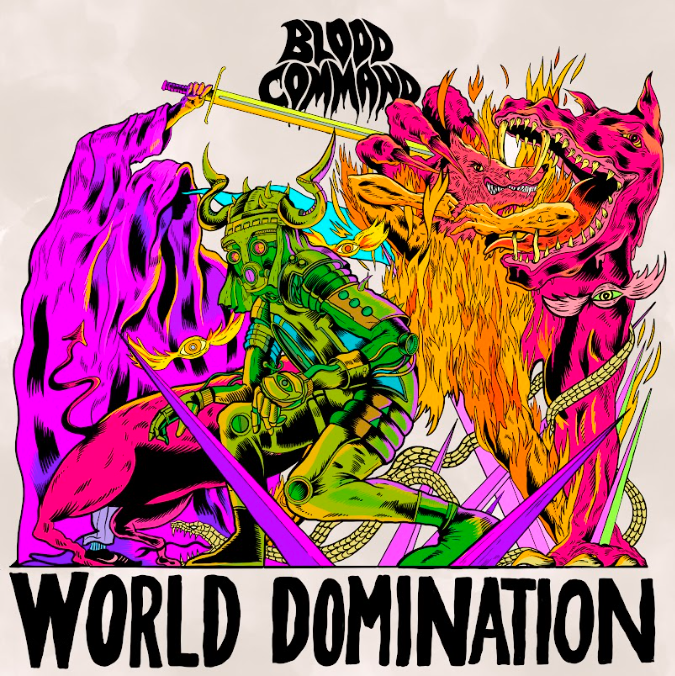 And the tracklisting is absolutely stacked. Just look at this:

01. "The Band With The Three Stripes"
02. "Heaven's Hate"
03. "Valley Of Hinnom"
04. "Forever Soldiers Of Esther"
05. "Stay Awake"
06. "Bare Witness"
07. "The Plague On Both Your Houses"
08. "…In The Shadow Of Deaf"
09. "Welcome To The Next Level Above"
10. "Human"
11. "It's Not Us, It's Them"
12. "Hate Us Cause They Ain't Us"
13. "Keep My Seat Warm"
14. "Burn Again"
15. "Decades"
16. "Reap What You Sow"
17. "Blue North"
18. "Holy Unblack"
19. "World Domination"
20. "Losing Faith"
21. "Tetragram"
You can hear some of it right now as well. The band have shared the title track, and it shows just how far they are pushing the idea of what Blood Command is on this album. Ethereal synths and 808 drumbeats clash with vocalist Nikki Brumen's fast bars and gorgeous melodies. It's a shock to the system but also a breath of fresh air, watching a band face their art without fear.

You can also hear "Decades", which is of a similar dreamy vibe:

And "Losing Faith", which is acoustic heartbreak at its best: