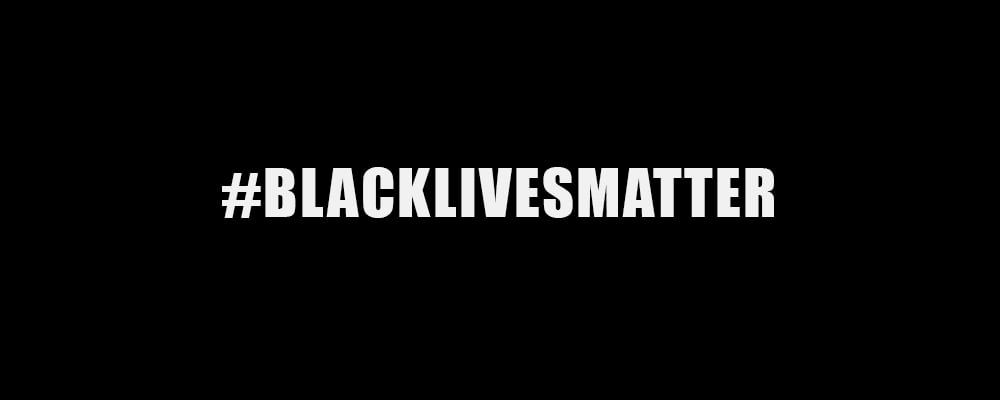 Tomorrow idobi Network will be participating in Blackout Tuesday in solidarity with The Show Must Be Paused initiative (find out more here). idobi is and always has been an outlet for freedom of expression, a place of community, and a platform for standing together for what is right. Tomorrow's Blackout is just one day in the long fight ahead of us but we will be with you every step of the way. We'll be sharing resources throughout this time in order to support and amplify the Black community and the Black Lives Matter movement.
If you're looking to help, donate, or join protests, here is a list of just some of the organizations that are asking for support. The list also includes the organizations that no longer require donations—to ensure your money, time, and support goes to the people who need it the most.
—
The Show Must Be Paused
"In response to the murders of George Floyd, Breonna Taylor, Ahmaud Arbery and countless other Black citizens at the hands of police, #TheShowMustBePaused is an initiative created by two Black women in music in observance of the long-standing racism and inequality that exists from the boardroom to the boulevard. We will not continue to conduct business as usual without regard for Black lives."
"What can you do on Tuesday, June 2, 2020?
If you have been impacted by the recent events, take a break – there is a lot going on and sometimes we all just need a minute. Take that minute.
Help the family of George Floyd HERE.
Fight for Breonna Taylor HERE.
Help the family of Ahmaud Arbery HERE.
Want to help protesters? Donate to one or more community bail funds HERE.
Visit Movement For Black Lives for additional ways you can help the cause.
Want to connect with leaders building grassroots campaigns? Click HERE.
Are you an ally and want to learn more? Here are some anti-racism resources."
—
Ways You Can Help
A collection of links to donate, sign petitions, text or call your representatives, find out more about the protests including links to pro-bono lawyers and how to stay safe while protesting, and more resources.
"When You're Done: Educate Yourself. This Doesn't Go Away Once The Topic Isn't, 'Trending.'"
—
Black Lives Matter
"#BlackLivesMatter was founded in 2013 in response to the acquittal of Trayvon Martin's murderer. Black Lives Matter Foundation, Inc is a global organization in the US, UK, and Canada, whose mission is to eradicate white supremacy and build local power to intervene in violence inflicted on Black communities by the state and vigilantes. By combating and countering acts of violence, creating space for Black imagination and innovation, and centering Black joy, we are winning immediate improvements in our lives."
—
Minnesota Freedom Fund
NOTE: The Minnesota Freedom Fund has been flooded with donations over the weekend and is urging you to donate to the following:
"We now encourage people to generously donate to George Floyd's family and other local organizations, especially those which are Black and BIPOC led, and which are working to lift up communities, end police brutality, and build a more just future."
"The Minnesota Freedom Fund pays criminal bail and immigration bond for those who cannot afford to as we seek to end discriminatory, coercive, and oppressive jailing."
—
National Bail Fund Network
twitter.com/bailfundnetwork
communityjusticeexchange.org/nbfn-directory
"The Community Justice Exchange is also the host of the National Bail Fund Network, a formation of over sixty community-led bail and bond funds that are part of campaigns to end pretrial and immigration detention."
The site has a list of bail funds, ordered by state, that you can donate to.
NOTE: Brooklyn Bail Fund is no longer in need of donations and is asking you to donate to other organizations.
—
Southern Poverty Law Center
splcenter.org
splcenter.org/support-us
twitter.com/splcenter
"The Southern Poverty Law Center is dedicated to fighting hate and bigotry and to seeking justice for the most vulnerable members of our society. Using litigation, education, and other forms of advocacy, the SPLC works toward the day when the ideals of equal justice and equal opportunity will be a reality."
—
NAACP – National Association
for the Advancement of Colored People
naacp.org
naacp.org/find-local-unit
"The mission of the National Association for the Advancement of Colored People (NAACP) is to secure the political, educational, social, and economic equality of rights in order to eliminate race-based discrimination and ensure the health and well-being of all persons."
"The vision of the National Association for the Advancement of Colored People is to ensure a society in which all individuals have equal rights without discrimination based on race."
—
George Floyd Memorial Fund
"This fund is established to cover funeral and burial expenses, mental and grief counseling, lodging and travel for all court proceedings, and to assist our family in the days to come as we continue to seek justice for George. A portion of these funds will also go to the Estate of George Floyd for the benefit and care of his children and their educational fund."
—
George Floyd's Sister's Fund
gofundme.com/f/george-floyd-bigfloyd
"My brother was murdered by the Minnesota policeman. I am his baby sister Bridgett Floyd, and I love my brother with all my heart. He has a loving family he has left behind. Floyd would give you the shirt off his back, and anybody that know him knows that!! I want to make way so that our family gets JUSTICE & I mean that!! Traveling & other expenses. Thank you to whomever can help!! We love and miss this guy so much!! This will not bring my brother back but his name will NEVER DIE!!"
—
Campaign Zero
Campaign Zero sets out an agenda to end police violence in America and provides important statistics, research, and updated on legislation to keep you informed.
"Over 1,000 people are killed by police violence each year in America. We can end this violence by implementing research-based policy solutions at every level of government. This agenda outlines a set of policy solutions that can effectively reduce police violence nationwide. It includes policies that have effectively reduced police shootings and other forms of police violence in places that have implemented them. By scaling up what works we can achieve substantial reductions in police violence nationwide – saving lives and making communities safer."
—
Color of Change
"We design campaigns powerful enough to end practices that unfairly hold Black people back, and champion solutions that move us all forward. Until justice is real."
—
Reclaim the Block
"Reclaim the Block began in 2018 and organizes Minneapolis community and city council members to move money from the police department into other areas of the city's budget that truly promote community health and safety. We believe health, safety and resiliency exist without police of any kind. We organize around policies that strengthen community-led safety initiatives and reduce reliance on police departments. We do not believe that increased regulation of or public engagement with the police will lead to safer communities, as community testimony and documented police conduct suggest otherwise."
—
Black Visions Collective
"Since 2017, Black Visions Collective, has been putting into practice the lessons learned from organizations before us in order to shape a political home for Black people across Minnesota. We aim to center our work in healing and transformative justice principles, intentionally develop our organizations core "DNA" to ensure sustainability, and develop Minnesota's emerging Black leadership to lead powerful campaigns. By building movements from the ground up with an integrated model, we are creating the conditions for long term success and transformation.
Black Visions Collective envisions a world in which ALL Black Lives Matter. We use the guidance and brilliance of our ancestors as well as the teachings of our own experiences to pursue our commitment to dismantling systems of oppression and violence. We are determined in our pursuit of dignity and equity for all."
—
Black Women's Blueprint
"We work to place Black women and girls' lives as well as their particular struggles squarely within the context of the larger racial justice concerns of Black communities and are committed to building movements where gender matters in broader social justice organizing so that all members of our communities gain social, political and economic equity. We engage in progressive research, historical documentation, policy advocacy and organizing steeped in the struggles of Black women within their diverse communities and within dominant culture."
—
ACLU
"The ACLU dares to create a more perfect union — beyond one person, party, or side. Our mission is to realize this promise of the United States Constitution for all and expand the reach of its guarantees."
—
This list will be continuously updated with further links—please send us any you think we missed.
—
Further reading:
Barack Obama: How to Make this Moment the Turning Point for Real Change
10 Simple Ways White People Can Step Up to Fight Everyday Racism
CNN's Chris Cuomo: America a tale of 2 cities in wake of Floyd's death
Black People Need Stronger White Allies – Here's How You Can Be One