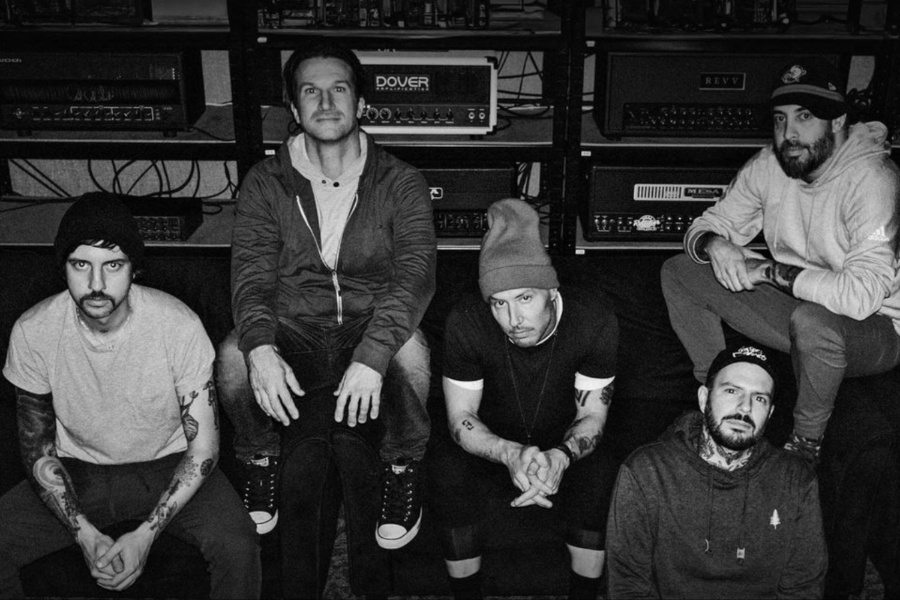 Better Lovers' discography just got a little bit longer with the addition of the new single "Two Alive Amongst The Dead," which is a fitting birthday gift for guitarist Jordan Buckley.
"Two Alive Amongst The Dead" sees lead singer Greg Puciato (ex-Dillinger Escape Plan) urgently screaming, "Shame they'll never feel/Any inkling of remorse/Fixate envious/I would try to help them but I know better/They're not my cause." Juxtaposed with mind-bending, catchy riffs, the single leaves listeners and metalcore lovers hungry for more. Check out the new single below.
Luckily, new music will certainly be on its way. In an Instagram caption, the band shared, "'Two Alive Amongst The Dead' Streaming everywhere now. Recorded in between touring to end 2023 with some fire before we dig in on a full length."
Produced by Will Putney, the song was met with immediate love from listeners after its November 15 premiere on Liquid Metal. In an Instagram comment, Buckley responded to a fan calling him their "riff hero" saying, "this one is all @willputney! Think I had some ideas for the last mosh but I'm just as excited as you are about these licks. Full length is gonna be psycho."
For now, fans are excitedly streaming "Two Alive Amongst The Dead" alongside Better Lovers' debut EP God Made Me An Animal featuring "Sacrificial Participant," "Become So Small," "God Made Me An Animal," and debut single "30 Under 13."
If you were among the lucky few to get tickets to the now sold-out BLissmas show in Buffalo, get ready to melt your face off. It Dies Today, The Callous Daoboys, Greyhaven, and Spaced are supporting acts on the lineup.
Luckily, Better Lovers are already slated for festivals in 2024. Check out all of the band's forthcoming concert dates below.
Tour Dates:
Dec. 8—Buffalo, NY @ Town Ballroom – SOLD OUT
Dec. 9—Buffalo NY @ Buffalo Iron Works – SOLD OUT
April 27, 2024—Las Vegas, NV @ Sick New World
June 26, 2024—Oslo, NO @ Tons Of Rock
July 11, 2024—Cheltenham, UK @ Upcote Farm