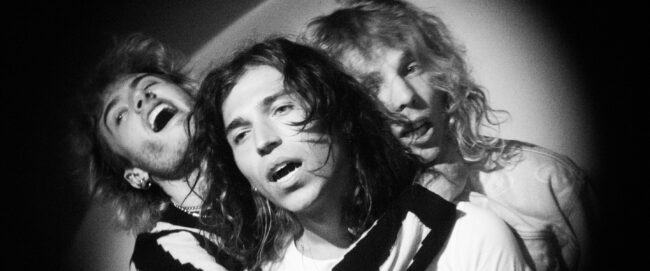 Beauty School Dropout are filling a void in the rock world. Between their music, appearance, attitude and message, they have the entire package. The project offers a modern space reminiscent of classic acts like Mötley Crüe or Nirvana. Of course they are a new band, and have yet to reach their full potential, but the bones are there to catapult this threesome into total stardom. Today, Beauty School Dropout have unleashed their newest music video for their recent single, "dying to be you".
The video was shot by Juan Flores and edited by Flores and Mikey Newell. It features a massive amount of live footage taken from the band's recent support slot on the blink-182 arena tour. Viewers also feel like they are a part of the magic backstage, engrossed in the unhinged behind-the-scenes culture of everything that makes Beauty School Dropout, Beauty School Dropout. "dying to be you" is dirty, playful, sexy and captivating.
Check out the visual below!
If you unfortunately missed BSD on the blink-182 tour, it's okay! The group is currently on the road on the other side of the pond supporting Stand Atlantic. You still have time to catch them live, so check out the list of dates below and grab your tickets here!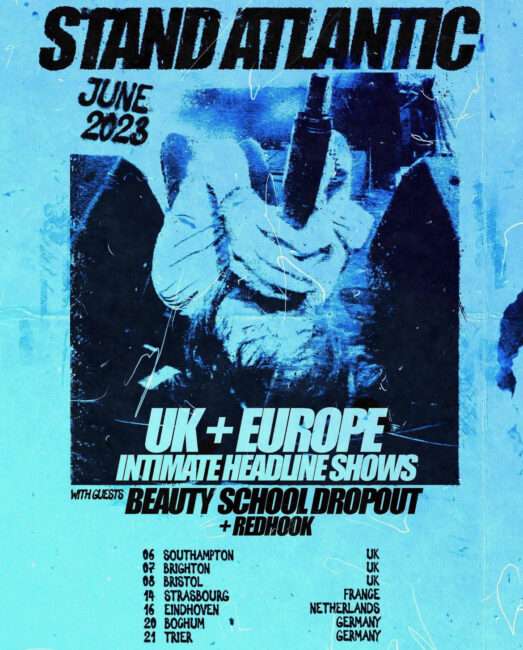 June 6 – Southhampton, UK
June 7 – Brighton, UK
June 8 – Bristol, UK
June 14 – Strasbourg, France
June 16 – Eindhoven, Netherlands
June 20 – Boghum, Germany
June 21 – Trier, Germany