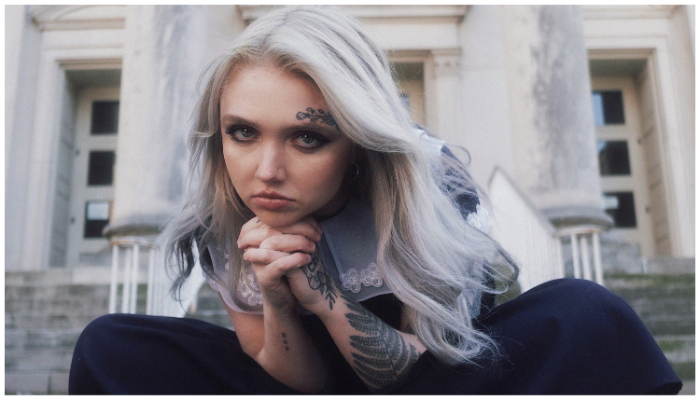 Last week, emerging Nashville artist BAYBE blessed us with her new single "Father, Son, Holy Ghost." Now, the rising starlet has unleashed the ceremonious accompanying video for her latest venture. "Father, Son, Holy Ghost" will be featured on BAYBE's debut EP God's Favorite, which arrives on April 28.
Acting as a cult leader-like figure, BAYBE heads a chaotic mass gathering, which eventually leads to her followers drinking blood-like liquid from a glass in a church. The video is a testament to the track's message where BAYBE is perceived as the "devil" through her tongue-in-cheek innuendos and pointed parody of religion.
The 5-track EP will also include BAYBE's previously released singles "Dinner For One" and "Stray Dog." You can check out the full tracklisting for God's Favorite below.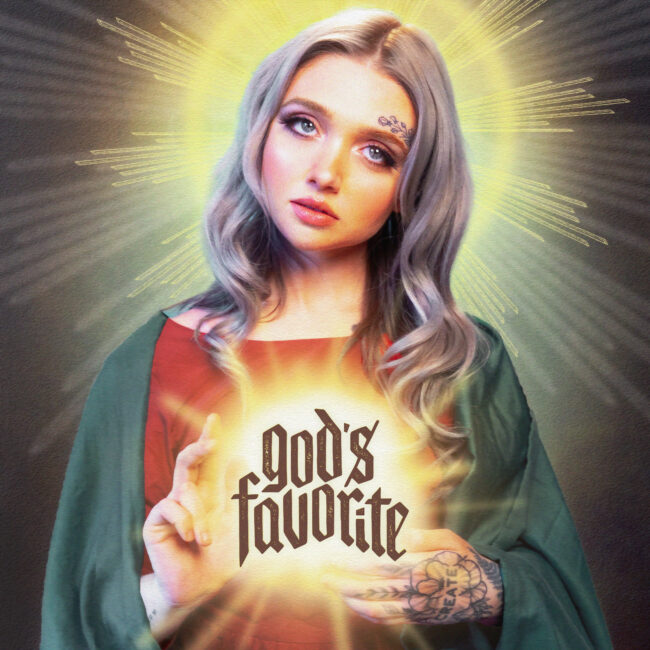 God's Favorite Tracklisting:
1. Yes Please!
2. Dinner For One
3. Father, Son, Holy Ghost
4. Stray Dog
5. Love & War
"There's definitely a hidden meaning behind all of my songs," BAYBE reveals about her forthcoming debut. "I write lines that are a bit jarring and make people a little unsure if they love or hate what they're hearing. There's a focus on musicality, and I work hard to be timeless."
"For my first EP, God's Favorite, I wanted to encapsulate all aspects of my sound, influences, and personal experiences, while also exploring lyrical themes that may be a bit controversial to some," BAYBE continues. "Aside from the suggestive and cheeky lyrics, I made it a point to sneak in unconventional chords, melodies and rhythm structures that I feel modern pop music lacks most of the time. The way I approach songwriting in every session is 'How can I make this unlike anything I've ever done before', and this EP is the perfect representation of that."
BAYBE also revealed that she will be celebrating the arrival of God's Favorite with a hometown release show at Nashville's The End on May 3. Tickets for her show at The End are available here.