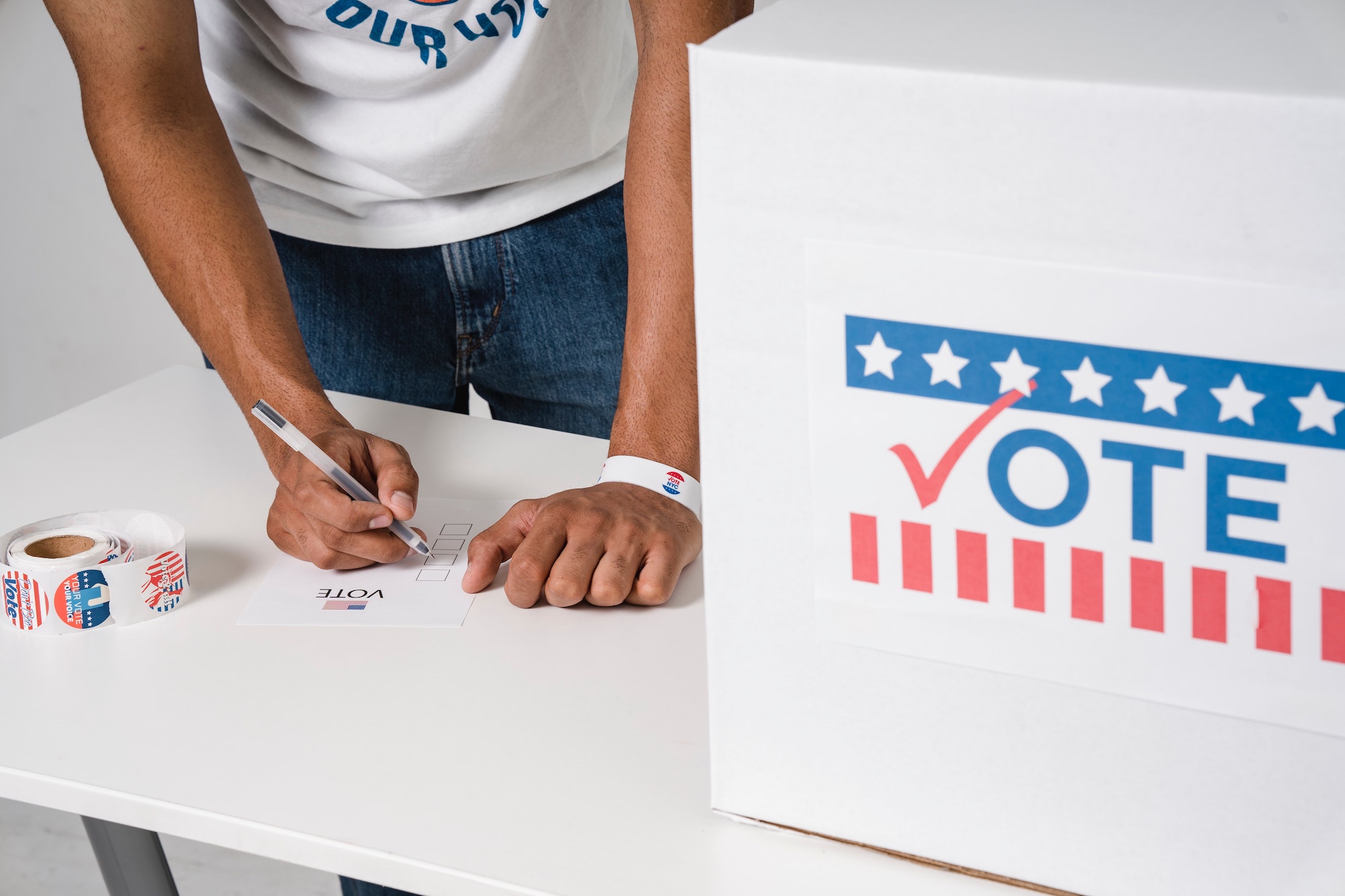 Two weeks. Just two short weeks until the midterm elections and many fellow members of the media are already informing us that it's all but over. Recent history suggests that the party of the President doesn't fare well in the midterms immediately following his election because 1) voters of the other party are pissed, and 2) voters of the President's party are resting on their laurels. "The hard work is done, we have power back, I'm gonna go take a nap" — that sort of thing.
Add Biden's low approval ratings during the first half of his term in power and we're told that the fat lady is already singing. But if we've learned anything since 2016, it's that these are not ordinary times. If the election of Obama drove the fascists into action in massive numbers, then the election of Trump really should have the opposite effect. Every yin has a yang and all that.
One of the biggest problems faced during the midterms is apathy. They just don't have the glamor, the glitz, or the pizazz of the presidential elections. But that just can't be the case anymore. Every citizen of voting age needs to actually vote.
Let's be clear: DEMOCRACY IS ON THE BALLOT. In Florida, convicted felons cleared to vote are being arrested for voting, because they apparently don't qualify. While some of these people are murderers and sex offenders (yes, it's very hard to weep for them — by law they never should have been cleared in the first place), others are simply released prisoners who still owe a financial debt to the authorities. In other words, they're behind on a bill payment. So they can't vote? Insane.
The nutbags are out in force, STILL denying the 2020 election with all of the enthusiasm and lack of knowledge/evidence of flat-earthers. Jim Marchant, running for Secretary of State in Nevada, is one such cuckoo person. According to MSNBC, Marchant said, "Your vote hasn't counted for decades. You haven't elected anybody. The people that are in office have been selected."
He goes further than his own state too, "It now appears his interests extend beyond Nevada: Marchant has begun insisting that prominent Democratic lawmaker — House Speaker Nancy Pelosi, Senate Majority Leader Chuck Schumer, House Intelligence Committee Chairman Adam Schiff, et al. — also shouldn't be seen as having won legitimate elections, despite their landslide victories," wrote MSNBC's Steve Benen.
These people are utterly deranged. This isn't new but, again, it's on the ballot in November. They want to use the fallacy of a rigged 2020 election to take away your vote. The reality is that they don't really care that the 2020 election wasn't rigged. They're not interested in the facts. They simply believe that winning at any cost is virtuous (that's what right wing radio host Dana Loesch said, while adding that she doesn't care if Herschel Walker "paid to abort baby eagles"). That's why they don't care that Herschel Walker paid for an abortion and then campaigned against it. They don't care that he's the worst kind of hypocrite. They just want him to win, to help the Republicans retake the Senate.
And for a group of people so intent on protecting the Constitution (if they're to be at all believed, which they're not), they want to stomp all over the First Amendment (the very fucking first!) — the "church and state" clause. Violently evil harbinger of all that's awful Marjorie Taylor Greene publicly identifies as a Christian nationalist and she thinks the USA should be a Christian nationalist country. To hell, apparently, with the many Non-Christian Americans.
Her fellow dunderhead Lauren Boebert, who this week said women are weaker than men and need masculinity, is unsurprisingly with Greene on this. She believes that the church should direct the Government, not the other way around. Which is literally anti-American.
So yeah, your vote matters because all of that wackadoodle bullshit is on the ballot. We've said it before and we'll say it again: JUST VOTE!
Naturally, musicians understand the importance. Pop star Ariana Grande released a statement saying, "The candidates and measures being voted on for the midterm elections have the power to impact millions of lives – and impact issues like access to abortion care, how we respond to climate change, the rights of trans youth, and more. I encourage everyone to get ready for the upcoming elections by checking their voter registration status or registering to vote through resources like HeadCount. If all of us vote and encourage all of our loved ones to vote with us, we will truly be able to create a change."
Grande has partnered with HeadCount (headcount.org), an organization that shows up at concerts, festivals, and community events to get people registered to vote. Their mission statement: "HeadCount is a non-partisan organization that uses the power of music to register voters and promote participation in democracy. We reach young people and music fans where they already are – at concerts and online – to inform and empower."
Paramore, Billie Eilish, Harry Styles, and The Lumineers are just a few of the artists linked too HeadCount.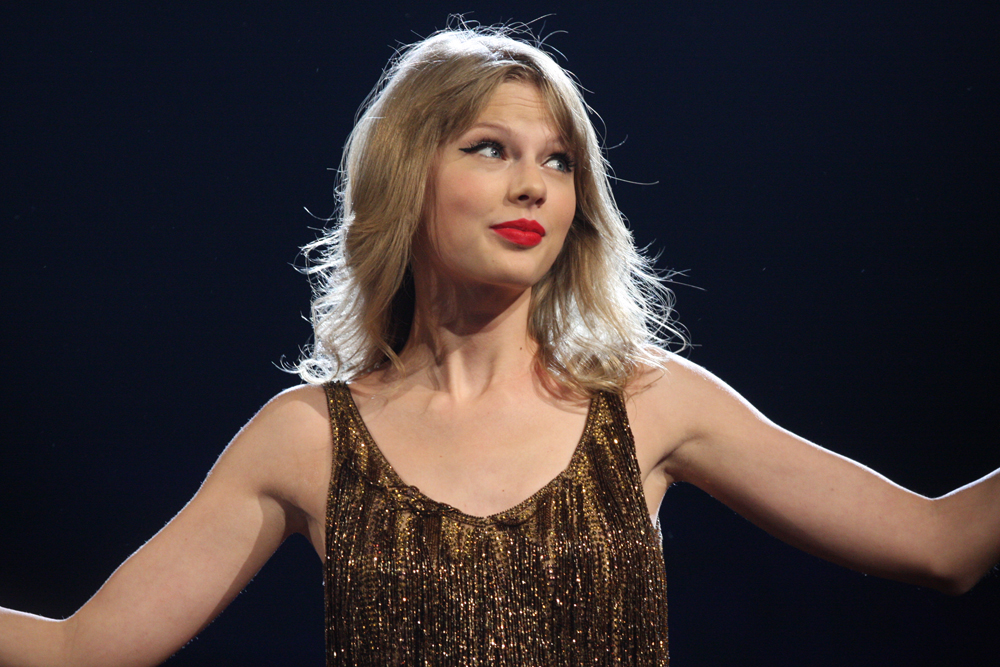 Meanwhile, Taylor Swift wrote on Instagram, "There are only 49 midnights until the 2022 United States Midterm Elections on November 8. 8.3 million people are newly eligible to vote since the last general election and 1 in 4 eligible voters aren't registered to vote. Make sure your voice is heard."
That's essentially what it all comes down to. This writer recently became a US citizen. One of the many questions on the civics test is "What are two ways Americans can participate in our democracy?" One of the acceptable answers is "vote." That's how we participate. That's how we have our say. And our say matters. We impact hundreds of thousands of people just by voting. It's up to us to ensure we're impacting them for the better.