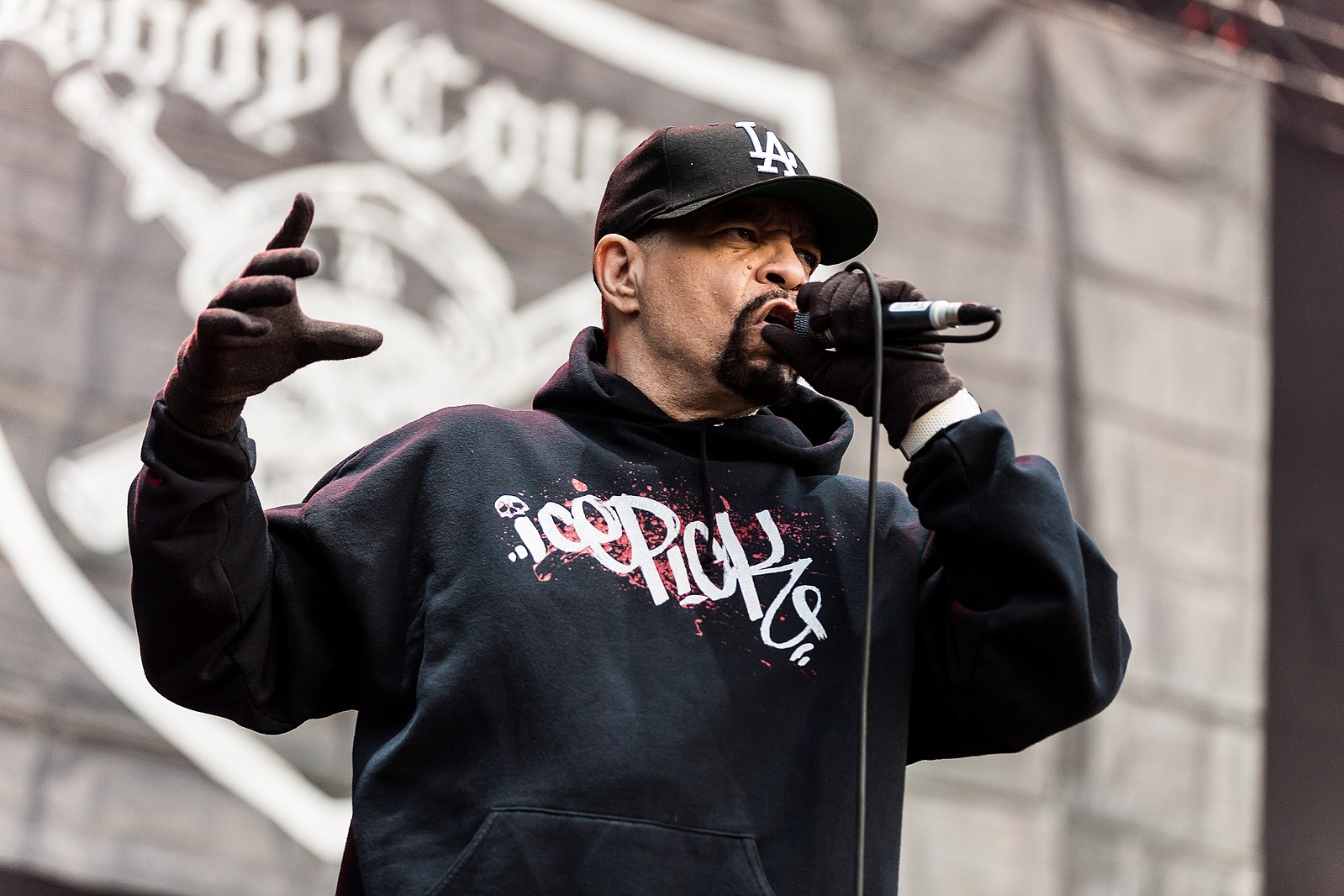 Back in 1995, a full twenty-seven years ago (fucking hell!), this writer was attending the Phoenix Festival in England. Phoenix was a short-lived music fest, running from '93 to '97 as an alternative to Glastonbury and Reading. But for those few years, it burned bright. It was well organized, affordable, and had the best, most eclectic lineups.
In '95, Body Count and Ice-T performed on the same day as Public Enemy but also Faith No More, indie rockers EMF and Terrorvision, and doom metal band Paradise Lost. Ice-T performed a hip-hop set first, then hung around and chatted with the crowd while the backline was switched, and he played a Body Count set. Superb!
While talking, Ice-T threw a few truths at the crowd. He essentially told us there doesn't need to be a divide between rap and rock fans, that great music is great music. He said, if you go back far enough, pretty much all music comes from Black music anyway. For the record, his lessons were enthusiastically received by that mostly-white crowd.
He was and is, of course, correct. Rock 'n' roll branched directly out of the blues, and some of the earliest and best purveyors included Chuck Berry and Little Richard. The years ahead would bring us Jimi Hendrix, and Phil Lynott of Thin Lizzy. Punk gave us the Bad Brains, and Poly Styrene of X-Ray Spex, and DH Peligro of Dead Kennedys, and Detroit proto-punks Death, and also Living Colour, and Fishbone. From the mainstream rock of Lenny Kravitz to the extreme metal of Sepultura's Derrick Green, it's clear that rock 'n' roll has never ever been exclusively white, even if the industry has been institutionally weighted in that direction.
When nu-metal project Cinnamon Babe, led by model, actress, and singer Stormi Maya, released the track "Rock 'N' Roll is Black" recently, it shouldn't have been a surprise to see how venomous much of the response was when it went viral. But Jesus fucking Christ people got angry.
Maya said in a press release, "I made the song 'Rock 'N' Roll Is Black' in response to all the people who seem to have forgotten the founders of this genre of music — African Americans such as Ike Turner, Bo Diddley, Sister Rosetta Tharpe, Little Richard, and Chuck Berry. And before you say, 'Okay, Black people may have made rock 'n' roll, but metal is white blah blah…' I credit the invention of metal to Jimi Hendrix and blues."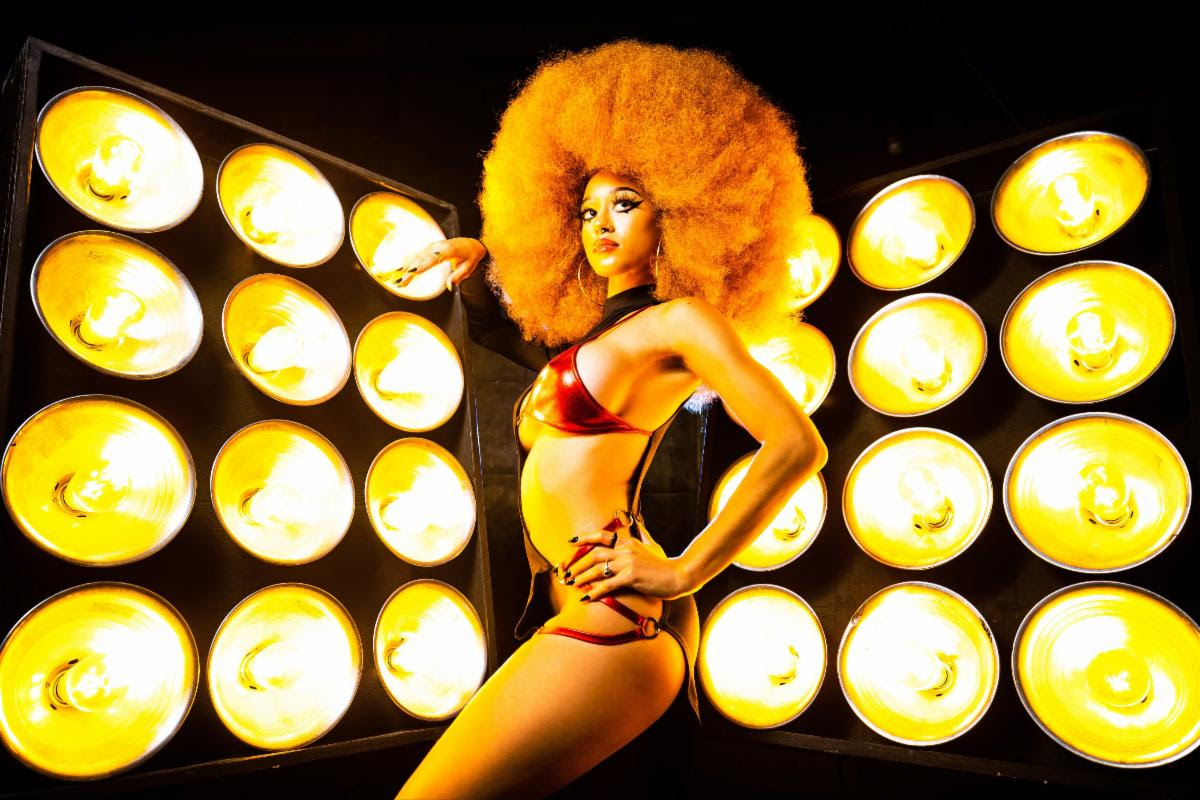 Maya then told Loudwire, "Then in the TikTok video I said, 'Despite facing some racism and hate, I still make the music I love.' This angered thousands of people — most of the comments are filled with people claiming how metal and rock has absolutely no racism within it and how there's no way I'd ever change discrimination or racism trying to be a Black woman in metal and rock music. A lot of the comments were saying, 'I've never heard or seen racism in the metal community ever.'"
The ignorance was astonishing. "Why can you say rock & roll is Black but I can't say hip-hop is white," asked a bunch of clueless fuckwits.
"I am technically a solo artist and I don't know many other solo Black women in this genre," Maya told Consequence.net. "I work with different bands, but I technically am a solo artist. I can't hide behind a white band and be the Black member. I just kind of have to go out there and just do my thing. I have a lot of strikes against me — I'm a woman, I'm Black and I have a very sexual appearance that I have put out there to the internet and the world. That alone makes people have a perceived notion of who I am as a person."
On YouTube, in the comments for the "Rock 'N' Roll is Black" video, Sasho Mishevski wrote, "Tell me one notable FULLY black metal or Punk band?! And whoever says Elvis, please be gone. ELVIS is a descendant of German Roma/Sinti people who are classified as IndoEuropean, more of the Indo side. But not African. Africans are mostly in the Jazzy sphere, and HipHop and techno from the 90s. Ah yes SORRY – Reggae, Soul… But Rock?! No no no, back off- you natural cleptomaniacs."
The utter moron saw a lot of replies, essentially informing him of his ignorance. But he certainly wasn't alone. The social media platforms, including TikTok, that "allowed" the song to be streamed received a deluge of complaints from white supremacists who had the cheek to call this song "racist."
"I think if you are a Black woman or a person of color in this space, you feel alienated from your original culture and you feel alienated from the people in the metal community," Maya told Consequence. "It takes a while to find friends and people that support you in that space and you'll find them, but it takes time. You also have to think about the gatekeeping and a lot of the fans aren't as accepting because they have an idea what they think rockers in their space should look like. So they're already going to look at you with a raised eyebrow. I think when you're an artist and you're already coming out with new music, that's hard enough. But then people already doubt you before you walk in the room, because you don't look like what this looks like."
That's got to be rough, taking the abuse from all sides. Ultimately though, the whole Cinnamon Babe escapade is a reminder that punk and metal fans haven't moved on as much as we might have hoped. That anyone questions the black roots of rock in this day and age is frankly flabbergasting but, again, it probably shouldn't be. Hopefully, the likes of Maya can educate a few people.