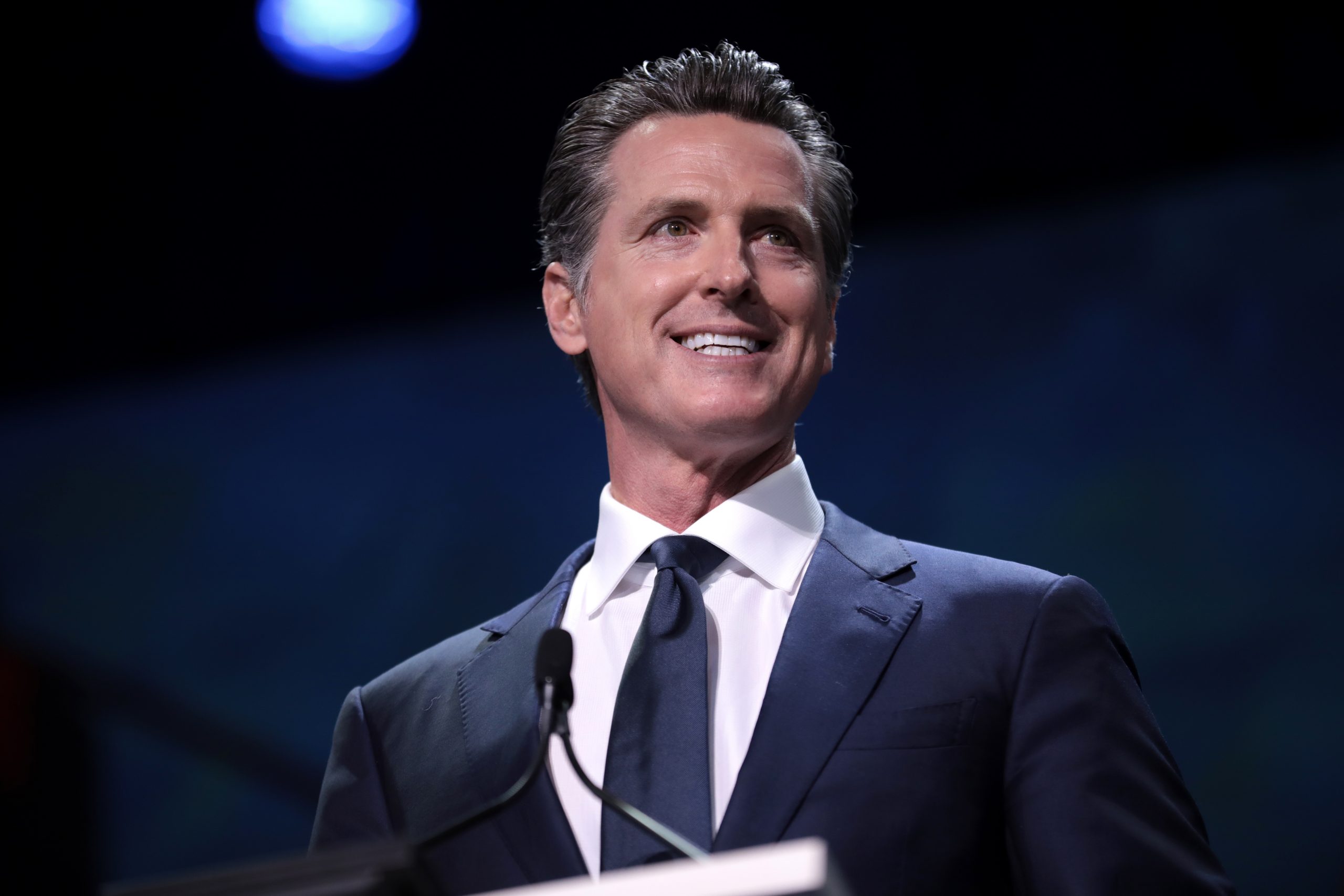 A new California bill that looks set to be signed into law by Governor Gavin Newsom would restrict the use of rap lyrics in court as evidence of crimes or generally as evidence of an artist's violent personality.
Frankly, it's amazing that it has taken this long. It has been decades since the unlikely trio of Dee Snider (Twisted Sister), Frank Zappa, and John Denver testified in Congress about the dangers of Tipper Gore's PMRC rating system for art deemed unacceptable. A similar amount of time since Judas Priest was forced into court after a teen committed suicide while listening to their music backward. How many times did the police try to silence NWA and later Body Count after "Fuck the Police" and "Cop Killer" were released?
It's all part of a bigger problem. Those on the right have long been determined to blame everything but guns for the regular school shootings that plague this country. They'll point the finger at mental illness, their perceived erosion of "good ol' fashioned Christian family values," and of course at video games, movies, TV, and music.
That obviously ignores the fact that pretty much every other country has citizens with mental illnesses, and that have access to the same art, and yet school shootings are virtually nonexistent. So what is it that distinguishes the US from other countries that don't have easy access to firearms? Quite the mystery, huh?
But of course, the fingers will point at musicians and, because of institutional racism, they'll point with particular venom at hip-hop artists. That's where the California bill comes in and, hopefully, other states will soon follow suit.
As reported in The New York Times, the bill was introduced by assemblyman Reginald Jones-Sawyer, a Democrat representing South Los Angeles.
"What you write could ultimately be used against you, and that could inhibit creative expression," Mr. Jones-Sawyer told the Times. "This is America. You should be able to have that creativity."
Jones-Sawyer also said, "People were going to jail merely because of their appearance. We weren't trying to get people off the hook. We're just making sure that biases, especially racial biases toward African Americans, weren't used against them in a court of law."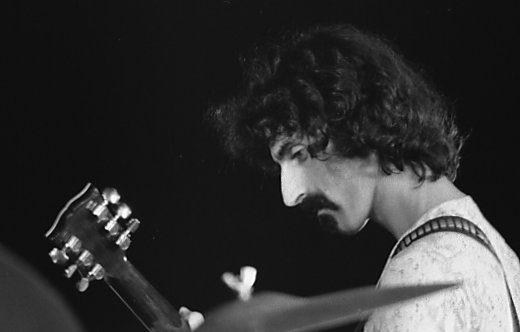 Because, of course, it's about racism. There might have been a minor stir but nobody wanted the great Johnny Cash jailed because he sang about shooting a man just to watch him die. Yes, Judas Priest had their day in court but that case was nonsensical from the start. But prosecutors just look at rap lyrics differently.
In that Times article, we're told that "Charis E. Kubrin, a professor of criminology—Law and Society—at the University of California, Irvine, who has extensively researched the use of rap lyrics in criminal proceedings, said that the way prosecutors have used defendant-authored lyrics in court was unique to rap."
Unique to rap. Let that nugget sink in.
The Black Music Action Coalition released a statement saying, "Creative expression should not be used as evidence of bad character."
And Harvey Mason Jr., chief executive of The Recording Academy, said, "It's bigger than any one individual case. In no way, at no time, do I feel that someone's art should be used against them."
Governor Newsom has until September 30 to decide what to do with the bill that is now on his desk. He has three choices: he can pass it, he can veto it, or he can do nothing. If he goes with the latter, the bill passes into law anyway. But it seems like a great opportunity for a Governor who appears to be toying with the idea of running for president one day to make an important statement.
According to TMZ, for rapper X-Raided this Assembly Bill 2799 would have saved him the 26 years that he spent in prison. X-Raided is now performing under the name Anaraé VeShaughn, but he was jailed for the murder of 42-year-old Patricia Harris in 1992.
Prosecutors said that he and an accomplice went to a property to kill two rivals and Harris was shot by accident. The key to the case was that prosecutors played some of X-Rated's lyrics for the jury:
"I'm killin' mamas, daddies and nephews/I'm killin' sons, daughters and sparin' you," went the song.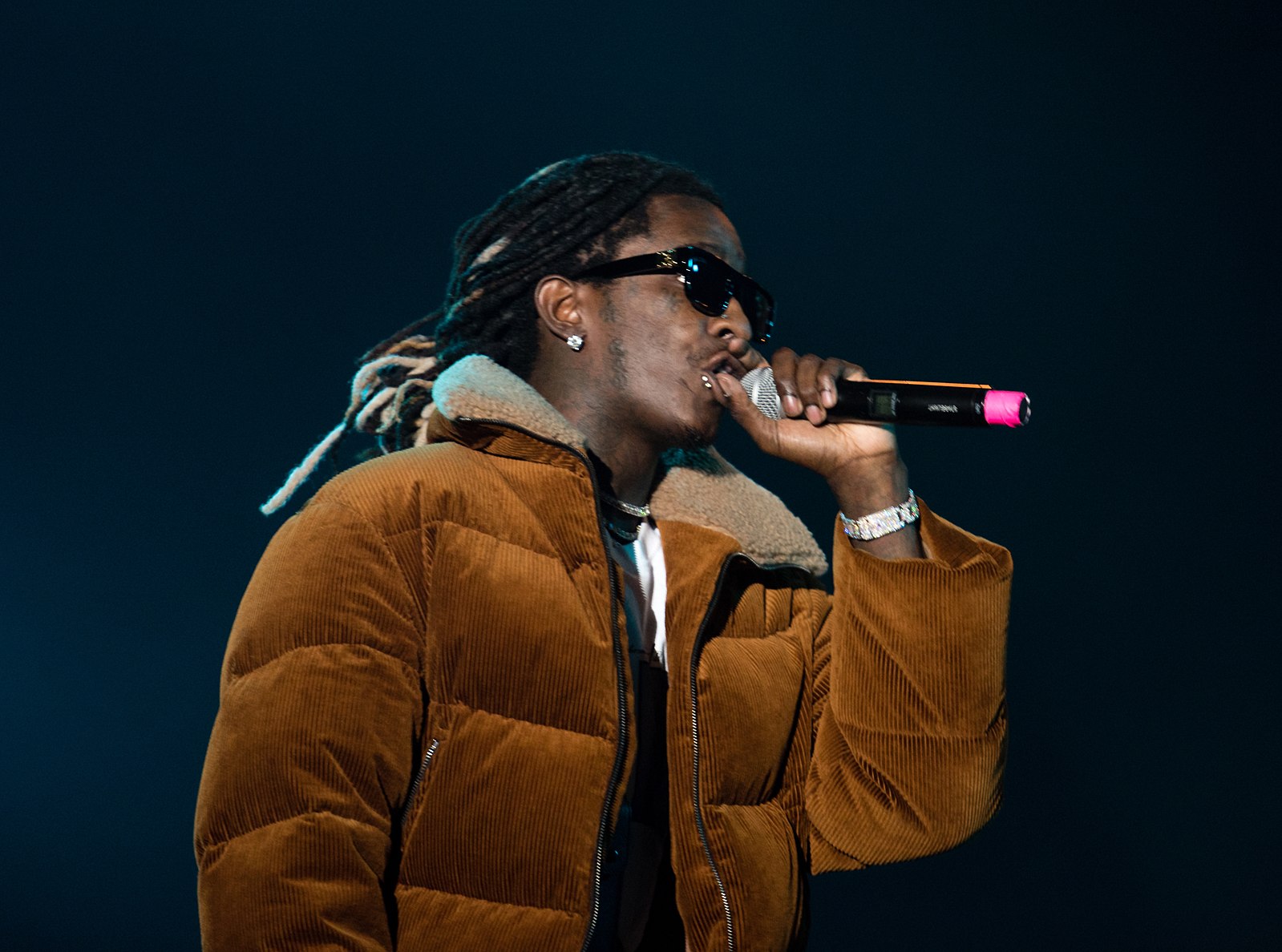 The case of X-Raided is an extreme example. And this column isn't calling into question his guilt or lack of it, we're simply stating that his lyrics shouldn't have been used as evidence. But he's far from the only one. Recently, the cases of Young Thug and Gunna had drawn attention to the prosecutor's tactic.
Young Thug, prosecutors said, is a member of the gang YSL, or Young Slime Life, and as such has participated in serious criminal activity. Lyrics were used as evidence.
According to Vulture, "The 88-page grand-jury indictment characterizes YSL, 'Young Slime Life,' as a 'criminal street gang' and alleges 182 instances of the collective's participating in gang activity and criminal conspiracies, citing lyrics, social media posts, and clothing or accessories with SLIME emblazoned on them as evidence. Atlanta's Fulton County grand jury also charged some individuals with violent crimes that include attempted armed robbery and murder. Both Young Thug and Gunna have been denied bond multiple times and are awaiting their January 2023 trial from behind bars. Not only has the case arrived under the specter of a 60% rise in violent crime in Atlanta, which Fulton County district attorney Fani Willis has promised to fight, but it has reverberated throughout the hip-hop community, where many have argued that this trial is but the latest instance of the criminal justice system unfairly tying rappers to violent crime through their art. Here's everything you need to know about the case, updated as it develops. From the people involved to a summary of the charges, and the lyrics cited."
Young Thug released a statement from jail, prerecorded for Hot 97's Summer Jam:
"You know, this isn't about just me or YSL. I always use my music as a form of artistic expression, and I see now that Black artists and rappers don't have that freedom. Everybody please sign the Protect Black Art petition and keep praying for us. I love you all."
That's music to his fans' ears.