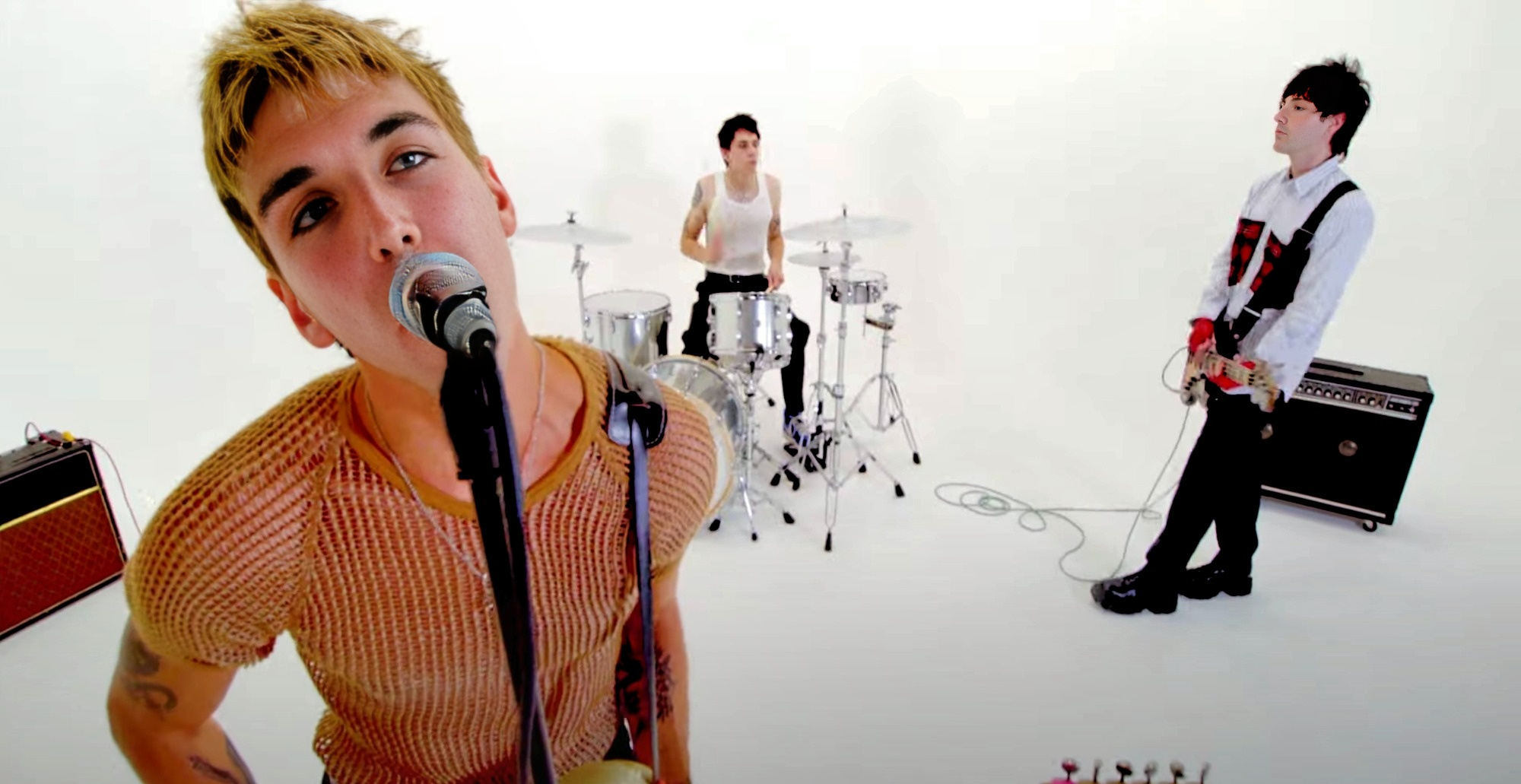 Indie rock darlings Bad Suns are ending 2023 with a bang via their brand-new music video for the bittersweet track for those recovering from addiction in "The One I Used To Love."
Preceded by the 2022 LP Apocalypse Whenever and collab with PVRIS "Maybe You Saved Me," the new song sees vocalist Christo Bowman examining the hardships that come with ending a relationship: his own one with alcohol. "Forgot who I am, so I swam in the ocean/I fuck up the plan, just to feel some emotion/Drink all that I can, like I want to be broken/I don't give a damn, when I'm lost in the moment," he sings.
When describing the lyrics, Bowman shared, "Newly free from the shackles of a long, sordid entanglement with addiction, I surveyed the landscape of my life in that moment, and I let my pen get to work. With this song, I bid farewell to a tragic romance with alcohol, and a new odyssey unfolds."
Check out the blue-tinged music video for "The One I Used To Love" below.
In a recent Instagram post, the often-shirtless Bowman made a joke about his music video outfit, saying, "I finally put a shirt on, but only on the condition that it's see-through."
The post also revealed a few behind-the-scenes looks at the music video directed by Andy DeLuca and Sarah Eiseman.
Bad Suns are currently on a stellar run with The Band Camino this fall alongside Charlotte Sands and TheWldlfe. See below for all of the upcoming dates on the remainder of the tour, and grab your tickets here.
Tour Dates:
Sept. 26—Phoenix, AZ @ Arizona Financial Theatre
Sept. 27—Los Angeles, CA @ Shrine Auditorium
Sept. 28—San Francisco, CA @ The Warfield
Sept. 30—Orem, UT @ UCCU Center
Oct. 2—Denver, CO @ Mission Ballroom
Oct. 4—Omaha, NE @ Steelhouse Omaha
Oct. 6—Kansas City, MO @ Arvest Band Theatre At The Midland
Oct. 7—Minneapolis, MN @ Armory
Oct. 8—Chicago, IL @ Byline Bank Aragon Ballroom
Oct. 10—Montreal, CA @ Mtelus
Oct. 13—Grand Rapids, MI @ GLC Live @ 20 Monroe
Oct. 14—Madison, WI @ The Sylvee
Oct. 16—Columbus, OH @ Kemba Live!
Oct. 17—Louisville, KY @ Old Forester's Paristown Hall
Oct. 19—Columbia, SC @ Township Auditorium
Oct. 20—Atlanta, GA @ Coca-Cola Roxy
Oct. 21—Nashville, TN @ Nashville Municipal Auditorium